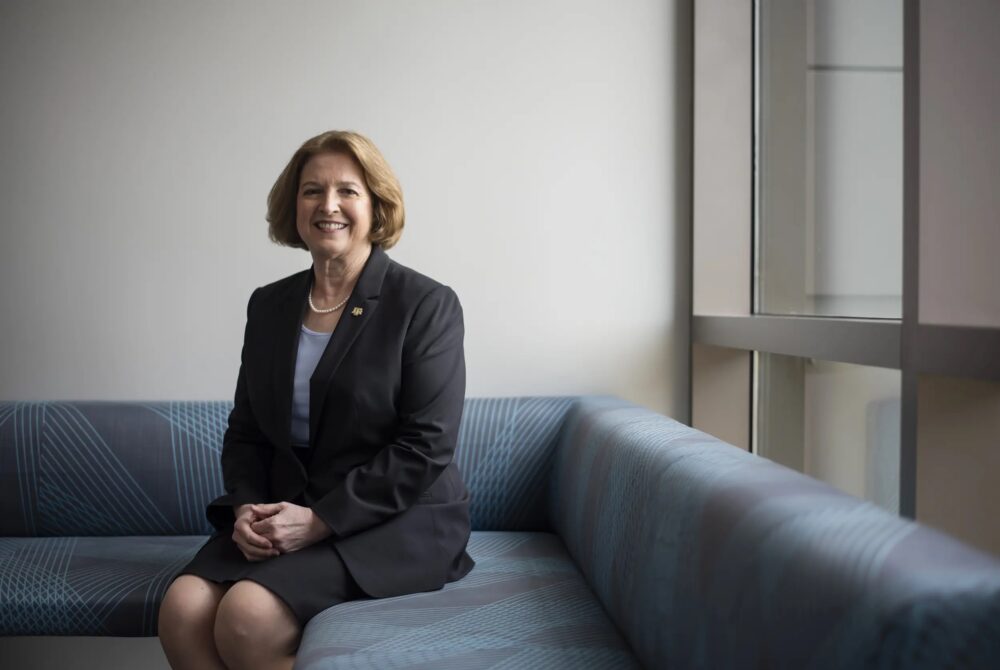 After a week of turmoil over the botched hiring of a Black journalist to revive the Texas A&M University journalism department, M. Katherine Banks has resigned as the university's president.
Mark A. Welsh III, dean of the Bush School of Government and Public Service, will serve as acting president. Banks' resignation is effective immediately.
In a letter sent to A&M System Chancellor John Sharp Thursday evening, Banks wrote, "The recent challenges regarding Dr. [Kathleen] McElroy have made it clear to me that I must retire immediately. The negative press is a distraction from the wonderful work being done here."
The decision comes after the university's faculty senate passed a resolution Wednesday to create a fact-finding committee into the mishandling of the hiring of McElroy. During that meeting, Banks told faculty members that she did not approve changes to an offer letter that led a prospective journalism professor to walk away from negotiations amid conservative backlash to her hiring.
But she took responsibility for the flawed hiring process.
McElroy, an experienced journalism professor currently working at the University of Texas at Austin who previously worked as an editor at the New York Times, turned down an offer to reboot A&M's journalism program after a fraught negotiation process first reported by The Texas Tribune. What originally was a tenure-track offer was reduced to a five-year position, then to a one-year position from which she could be fired at any time.
Initially, Texas A&M celebrated hiring McElroy with a public signing ceremony to announce her hiring. But in the weeks following, vocal groups from outside the university system expressed issues with her previous employment at The New York Times and her support for diversity in newsrooms. McElroy has said she was told that not everyone was pleased by her joining the faculty.
Critics of her hiring focused on her prior work on diversity and inclusion.
Her hiring comes as universities across the state are dismantling diversity, equity and inclusion offices after the state passed a law banning them this year.
Banks became president two years ago after spending a decade as the vice chancellor and Dean of Engineering at Texas A&M.
____________________________________________
From The Texas Tribune