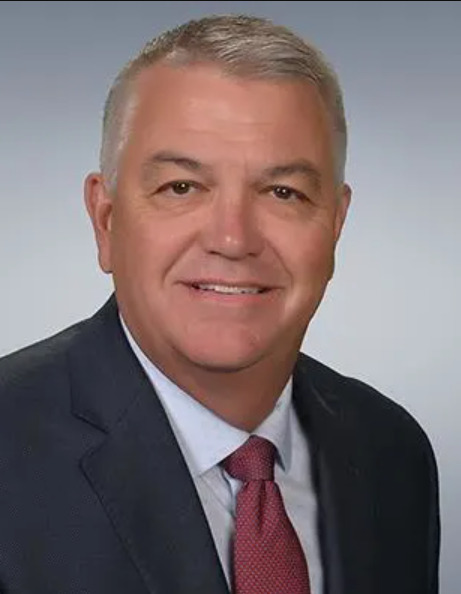 Galveston ISD and its embattled superintendent agreed to part ways during an hours-long special meeting that started Monday night and lasted until early Tuesday.
School board president Tony Brown said he and fellow trustees accepted the resignation of Jerry Gibson, who had drawn scrutiny in recent weeks for pursuing other superintendent jobs and making comments at a groundbreaking ceremony that were perceived to be sexist. Attorneys for both Gibson and the school district negotiated terms of a resignation agreement during the meeting's closed-to-the-public executive session, according to Brown, who said Gibson would remain employed by the district through June 30 and receive a severance package totaling $70,000.
Brown described Gibson's resignation as voluntary, saying Gibson was not told he would be terminated if he did not resign.
"We worked out an agreement that was to the mutual satisfaction of all parties to allow him to resign," Brown said Tuesday. "He immediately transitioned into a role designated as retiring superintendent and will provide services as requested by the board."
Gibson did not immediately respond to a Tuesday email seeking comment. He was hired by Galveston ISD in 2021 and was under contract through July 31, 2025, with a base annual salary of $247,450.
Brown said Matthew Neighbors, the school district's executive director of secondary education, is serving as the acting leader of the Galveston ISD administration. The district plans to name an interim superintendent and then conduct a broader search for a more permanent replacement for Gibson, according to Brown.
Gibson drew criticism from both Brown and the Galveston community for comments he made at an April 26 groundbreaking ceremony. While speaking about a $189 million reconstruction of Ball High School, as part of a $315 million bond passed by Galveston County voters in 2022, Gibson referred to female members of a political action committee as "worker bees" and said the district needed "a man to push this through."
"The ladies are the worker bees, they are going to get it done behind the scenes and keep pushing and take care of the details," Gibson said, according to the Galveston County Daily News. "Isn't that right, men? They do their best to make us look good even though we don't give them much to work with. But we need a man to push this through."
Gibson said in an April 28 statement to Houston Public Media he was "saddened that my comments were interpreted the way they were," adding, "Anyone who knows me knows that I respect women." He also expressed regret for going "off script" with his remarks at the groundbreaking ceremony.
Gibson later apologized for his comments, ahead of Monday's special school board meeting, according to Brown.
"Ultimately, Dr. Gibson apologized to the entire staff of the district as well as us (on the board), but you shouldn't wait too long," Brown said. "Generally, you shouldn't wait too long to do that."
Before his comments at the groundbreaking ceremony, Gibson was publicly criticized by Brown for interviewing for two superintendent jobs in Florida without first notifying the Galveston ISD trustees, Brown said. Gibson was not legally obligated to do so under law, but Brown said other district leaders "would prefer a heads up" under such circumstances.
Brown said the job-seeking issue was "front and center in my mind" going into Monday's school board meeting.
Per Gibson's resignation agreement, he will assist Galveston ISD with its transition to a new superintendent, Brown said.
"I think the good news is that we have a strong community desire for great schools, reflected by the $315 million bond item our voters passed last year," Brown said. "They support us. I'm confident going forward we can get someone in place who can take it to the next level."