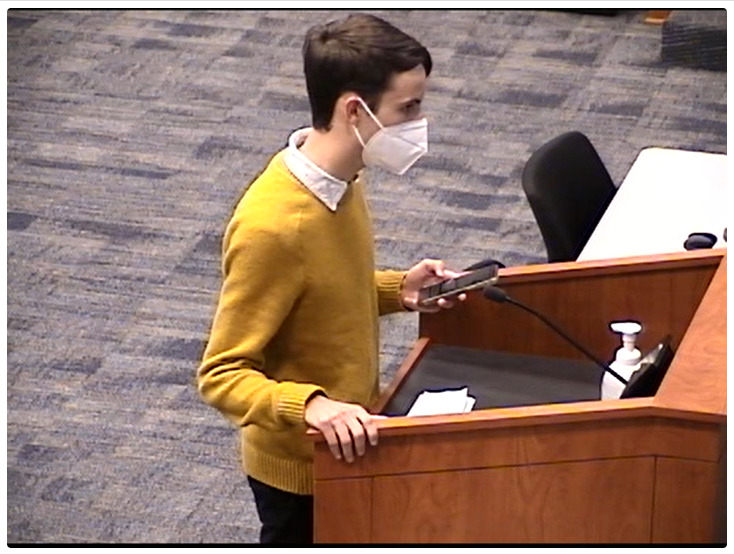 A group of students at Katy ISD called on the district to update its non-discrimination policy to include sexual orientation and gender identity after it was revealed that the district banned kids from accessing online LGBTQ resources on school networks.
Students and community members say internet filters placed on school networks block websites like the Trevor Project, an LGBTQ suicide prevention nonprofit. The filters also block website of the Montrose Center and the Human Rights Campaign, according to an online petition. Those sites also contain health resources and educational materials for the LGBTQ community.
The petition, which has gained over a thousand signatures over the past month, provides screenshots of the filters, which fall under categories named "Alternative Sexual Lifestyles (GLBT)" and "Human Sexuality."
Community members spoke out against the policy at a Katy ISD Board of Trustees meeting Monday.
"Yes, it is important to keep our children safe, but what does that mean when life-saving resources are blocked and students are prohibited from accessing them simply because of a discriminatory internet filter?" said Cameron Samuels, a senior at Seven Lakes High School.
"The Katy ISD legacy should be one of compassion, not one of discrimination," Samuels said, "whether it be intentionally or even unintentionally."
The district did not respond to questions about the origins of the filters and whether it plans to address the petition. Samuels said they are working with the district to "resolve the issue."
A recent survey by the Trevor Project says that queer youth in Texas are more likely to need these resources. LGBTQ kids living in the South are at twice the risk of suicide than those living in the Northeast.
The report attributes this to the lack of LGBTQ acceptance and access to affirming spaces, including schools: 47% of Southern LGBTQ youth surveyed said that school was not an affirming environment.
"Students who are struggling with their sexual identity often face enormous pressures and sometimes violence," said Eliz Markowitz at Monday's meeting. "Non-discrimination and anti-harassment policies tell the student that the school at least is the one place where they can be safe."