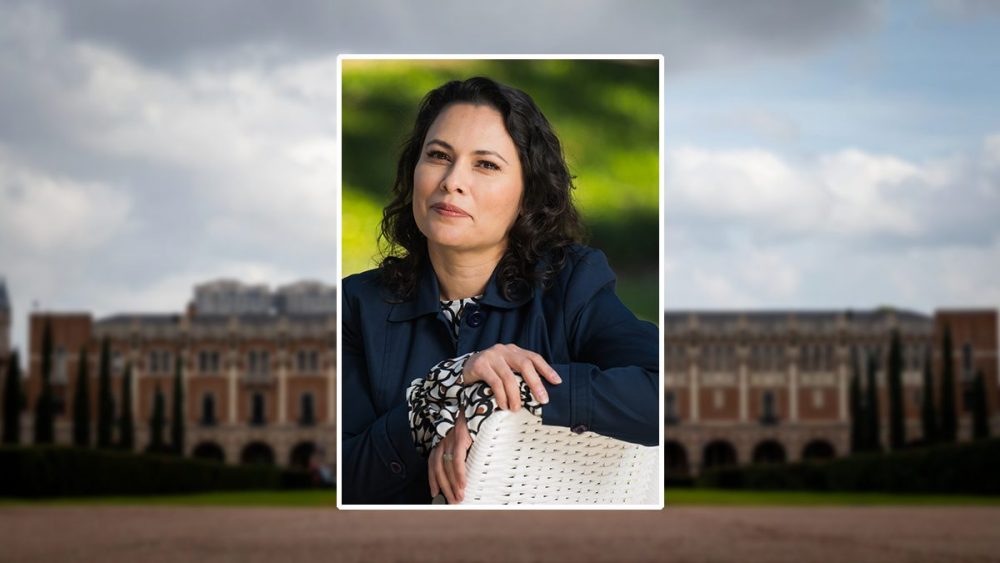 Rice University's board of trustees has selected a new director for the university's Kinder Institute for Urban Research.
Ruth López Turley has been been with Rice since 2010, and currently serves as an associate director for the Kinder Institute.
She will officially lead the institute after current director Bill Fulton steps down in June 2022.
In a press release, Turley said she'll look to focus on research focusing on the intersection of things like education, housing and transportation. She also said she would look to bolster the institute's impact with deeper community engagement.
"I am extremely honored to step into this role," Turley said. "Together with the institute's talented staff, we will continue to advance the institute's mission to build better cities and improve people's lives through data, research, engagement and action."
Turley, a Stanford graduate who received her master's degree and PhD in sociology from Harvard, was raised on the U.S.-Mexico border, where she said her experience with inequities in education inspired her work in academia. In 2011, she founded the Houston Education Research Consortium, which brings helps school districts provide equitable education opportunities to students.
The Kinder Institute provides urban policy research, data and policy analysis for the Houston area. Its annual Houston Area Survey has become an influential document in understanding Harris County's growth over the past few decades.
Fulton became the institute's director in 2014, where university leaders said he transformed it into a "go-to think tank" in the region.
"I have great confidence in Ruth Turley's leadership, locally and nationally, and look forward to the continued growth of the institute," read a statement from Rich Kinder, the institute's advisory board chairman. "I also want to recognize Bill Fulton for firmly establishing the institute as a thought leader on how cities evolve and work to address the challenges that communities are facing."