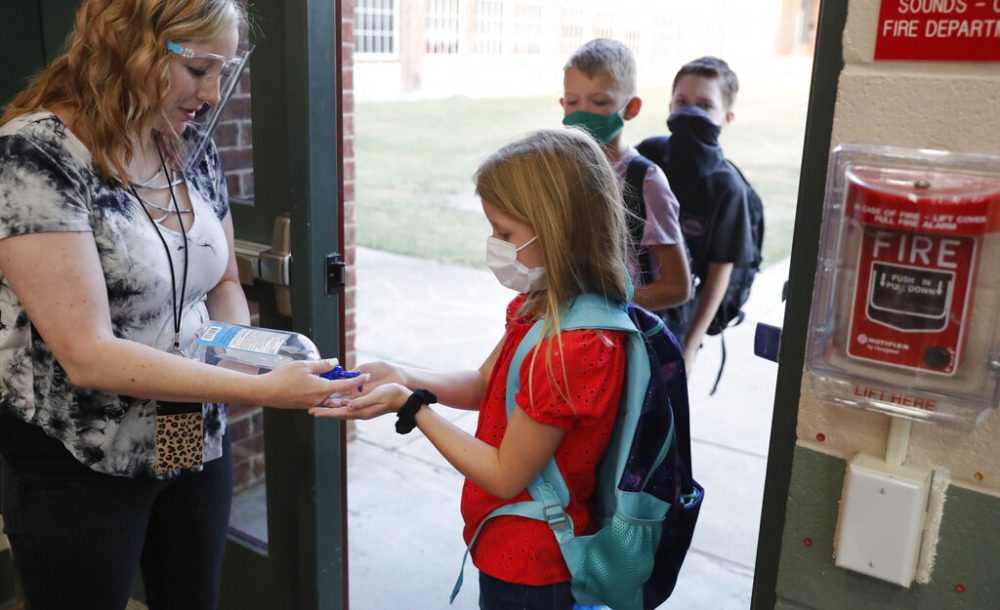 A group of five parents is suing Katy Independent School District to overturn its mask mandate designed to prevent the spread of coronavirus.
Under Katy ISD policy, all staff and students are required to wear face coverings "upon arrival and dismissal, on buses, in hallways and common areas, and when social distancing is not feasible." Students who refuse to wear a mask are required to attend school online through Katy Virtual Academy.
Jared Woodfill, the lawyer for the parents, said the rule is unconstitutional.
"It's my clients' position, one, that it's illegal and unconstitutional to force their children to wear a mask eight hours a day at Katy ISD, and secondly, our position is it's inherently unequal to say that online learning is the exact same thing as in person learning," Woodfill said.
The attorney said that Katy ISD's policy violates the Supreme Court's decision in Brown v. Board of Education, the landmark case that declared racial segregation in schools to be unconstitutional.
That decision overturned an earlier decision, Plessy v. Ferguson.
"Under Plessy…they had put a policy in place that adopted the 'separate but equal' concept, saying that schools for African Americans may be separate, but they were equal to schools provided to non-African-American children," Woodfill said. "Well, similarly, although this isn't about race, we have a superintendent who says online learning, and that form of education, is equal to in-person education. Even though they are completely separate, they are equal."
This isn't the first time Woodfill has been at the center of anti-mask controversy. The lawyer has challenged the governor's executive orders regarding masks in numerous other lawsuits that are still pending.
He said what's different about this case is that Gov. Greg Abbott has already repealed the statewide mask mandate, allowing restaurants and other businesses to open without restrictions.
In a statement, Katy ISD told Houston Public Media that the district "continues to follow the Governor's Executive Order GA-34 and comply with the Texas Education Agency's Public Health Planning Guidance that states 'every student, teacher or staff member shall wear a mask over the nose and mouth when inside a school building, school facility...or when in an outdoor space on school property used for school activities, wherever it is not feasible to maintain six feet of social distancing from another person not in the same household.'"
In response, Woodfill said that the mask requirements under GA-34 are optional, and that, "just because the TEA says, 'Do it,' doesn't make it legal or constitutional."