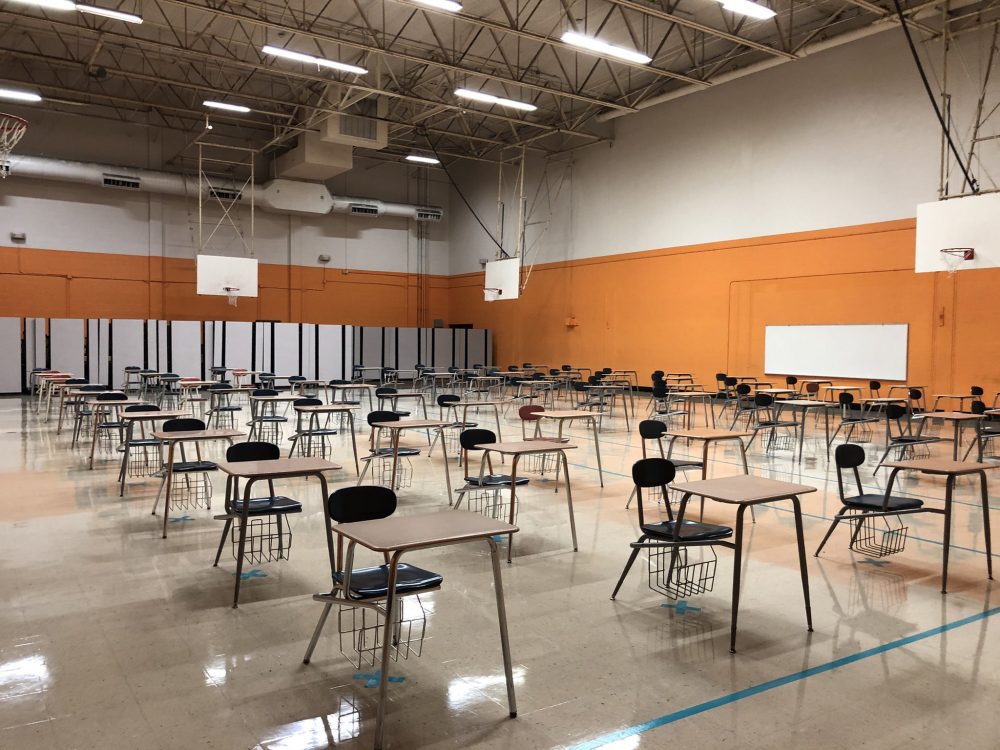 In response to Gov. Greg Abbott's announcement Tuesday that he's ending the statewide mask mandate, several large school districts in Greater Houston said that they will continue safety protocols, including masks.
"The overall health and safety of the community remains a priority, and district leadership is aware that not all employees have had the opportunity to be vaccinated," said a statement from Fort Bend ISD, which enrolls over 70,000 students. "Retaining the mask mandate will ensure a safe learning environment for all students, teachers and staff."
Similarly, HISD said that it will continue to require students, staff and visitors to wear masks on district property and at district events.
On Tuesday, Abbott unveiled an executive order that ends the statewide mask mandate and allows businesses to reopen at full capacity, starting Wednesday, March 10. His new order states that public schools "may operate as provided by, and under the minimum standard health protocols found in guidance issued by the Texas Education Agency."
Some districts, such as Klein ISD, said they were reviewing Abbott's order and were looking for guidance from the Texas Education Agency (TEA), which sets reopening guidelines for the state's nearly 5.5 million public school students.
In a statement, TEA said it will issue public health guidance this week before the executive order takes effect.
Statement from the Texas Education Agency:

"Governor Abbott's Executive Order (GA-34) takes effect next Wed., March 10, 2021. Updated public health guidance from TEA will be coming this week."

— Texas Education Agency (@teainfo) March 2, 2021
Texas AFT President Zeph Capo said in a statement that Abbott's order throws "public schools, students, and teachers into chaos, because it leaves open the question of whether masks will be required in all schools. "
Many teachers and parents reacted to the order with frustration, anger and sadness.
Even if not specifically directed as schools, I am concerned about the second-order effects of this rushed move—a move clearly aimed at @GovAbbott's political self-aggrandizement. "Texas, Our Texas!" Ugh. #EdChat https://t.co/hOHP8zc9EY

— Douglas Torres-Edwards (@DTorresEdwards) March 2, 2021
One Houston-area parent, who's also a small business owner, called the news "heartbreaking."
"My third grader has major COVID fear and we have lost family to this disease. She has been home for a full year and is struggling," said Tish Ochoa. "I need her back in school for her well-being, but I cannot put her at even more risk if mask mandates are not enforced."