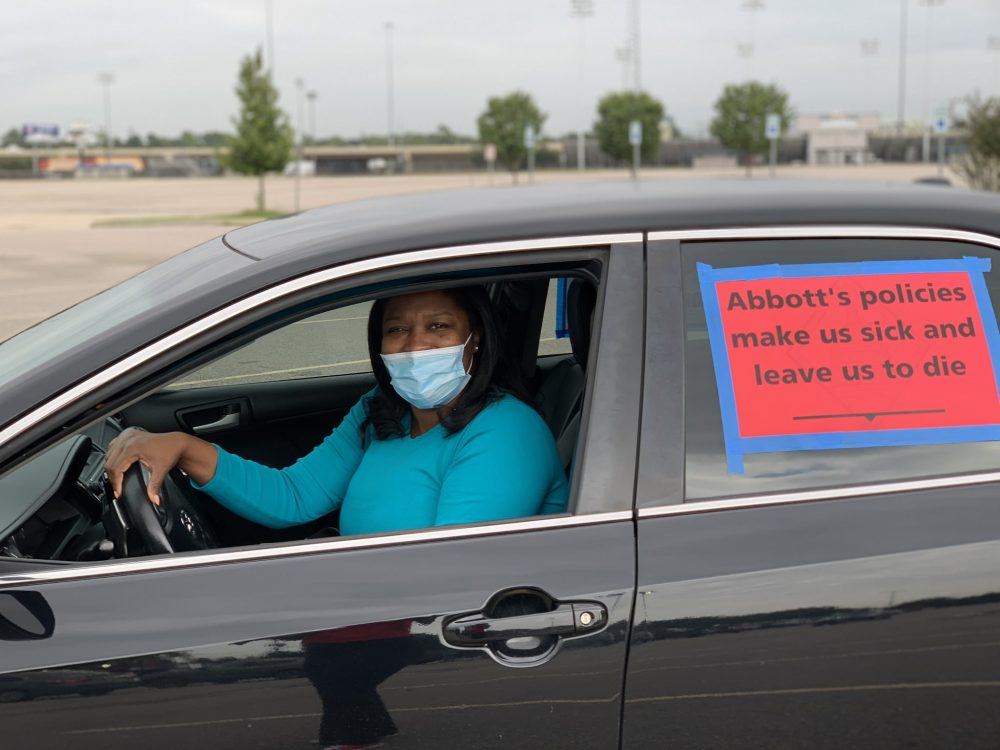 It's been some comfort for Kendra Yarbrough Camarena this fall, that if she got sick or exposed to COVID-19, she wouldn't have to worry about using up her sick leave and would still get paid.
But under new changes to a COVID-19 leave policy at the Houston Independent School District, the option to switch to virtual instruction is now more limited.
"I feel like the approach of safety first is not really the approach that is going to be utilized, where people are more conscientious and cautious," said Yarbrough Camarena, who teaches career and technology at Wheatley High School in Fifth Ward.
Starting in January, HISD teachers can only switch to virtual work and avoid using sick leave if they are "quarantined through contact tracing due to possible exposure at an HISD facility," according to the new leave policy.
In other cases, teachers will have to stay at home and use their sick leave. That includes exposure from travel, guidance from the district's health screener, a positive COVID-19 test or COVID-related symptoms.
"My fear, and this is the fear of many others, is that if the campus does not quarantine you, then teachers are going to be put in a position where either they utilize all of their days and then don't get paid," said Yarbrough Camarena. "Or, if they have few days left, they have to utilize those days, and then they cannot get paid. And so our fear is that teachers may go to school, not knowing that they are currently contagious, and then it puts everyone at risk."
HISD administrators maintain the change in its leave policy is because federal relief for the coronavirus, known as the CARES Act, is slated to end this month.
"With the expiration of the Families First Coronavirus Response Act on Dec. 31, 2020, our absence reporting will require utilizing leave time when an employee is unable to report to work for reasons not specifically related to workplace exposure to the coronavirus," HISD officials wrote in a statement this week. "As we receive updates, we will continue to examine our procedures."
Interim Superintendent Grenita Lathan told Houston Public Media's Town Square on Tuesday that the district shared the new policy with principals last Friday and is getting more feedback from "consultation groups."
Lathan said this fall it's been tough to find substitutes when more than one staff member has had to quarantine from school.
"We're trying to look at all options," Lathan said. "As we move forward in January, if it is something that can be traced back to, through contract tracing, back to the employment site … personal leave time will not have to be utilized."
It's just the latest change to HISD's evolving response to the coronavirus.
Earlier this year, HISD changed the benchmark that triggered a return to virtual school for the state's school district, soon after that limit was reached.
Then, HISD changed its closure policy again, saying it would no longer use an across-the-board metric. Instead, it would close schools due to COVID-19 on a case-by-case basis, in consultation with local health officials and business leaders.
"As we continue to navigate the Covid-19 pandemic, the health and safety of our students and staff remains at the forefront of our decisions," HISD said in November.
Some teachers and families continue to press HISD for stronger COVID-19 safety measures and for the state to cancel high-stakes exams. Some held signs and demonstrated at a vigil in North Houston Monday, organized by Community Voices for Public Education.
"It's been implied that I would need to risk my life for kids over the past few years, if there's a shooter, or a hurricane or the millions of things," said Rachel Nash, who is a special education teacher at Meyerland Middle School. "I've dedicated my life to kids. I've gone to their homes, bought Christmas presents, paid their rent, you know, I've done everything I can to help my community."
The response to the coronavirus, Nash said, felt like teachers were being asked to be martyrs, under the guise of "helping kids."
Last week, the Texas Education Agency said that it would put a pause on the state's accountability system and not give A-F letter grades to districts this year, because of the unprecedented disruption to school.
However, the TEA said students will still have to take the exams, to give local school administrators and policymakers more information as they try to catch kids up after the pandemic. So far, students are required to take state exams in person.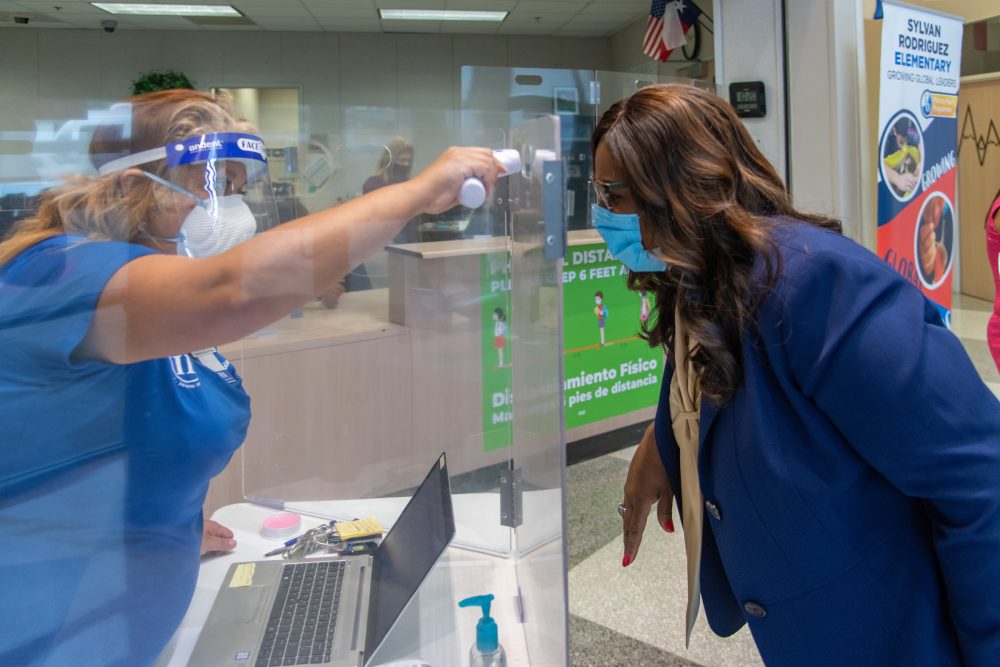 Maria Fernandez, whose two sons attend HISD, said she'd rather see the money spent elsewhere.
"I just don't see the value of spending the money on testing, when the reality is the results are not going to be usable," she said.
HISD's interim superintendent Lathan said that she supports that pause on accountability, and the testing in the spring will give districts a "baseline so that we can get prepared as we move forward."
But career and technology teacher Yarbrough Camarena said moving forwards with exams, known as STAAR, doesn't make sense for her school or her students.
"I feel like when you add on the necessity of taking a STAAR test, it just adds an extra burden to our students, when they're already facing so many other issues at home, their fear of COVID, knowing what it is to lose someone with COVID, having to work and provide for their families," she said.
One change in HISD's COVID policy that Camarena would like to see: a stronger contact tracing campaign that includes several days before exposure, not just a couple of days.
While Camarena recently was able to take family leave from teaching, so that she can care for her own children, it's not easy for most HISD teachers to work virtually.
Only about a quarter of HISD teachers who applied for a virtual teaching position were selected for one, as of Nov. 4, according to public records obtained by Houston Public Media.
From July to early November, 370 HISD teachers applied for a completely virtual role; less than 100 were approved.
A larger percentage of educators who asked for some accommodations for virtual teaching were granted some modification, for at least part of the fall semester: 126 requests were granted out of 297, or about 42 percent, according to public records.