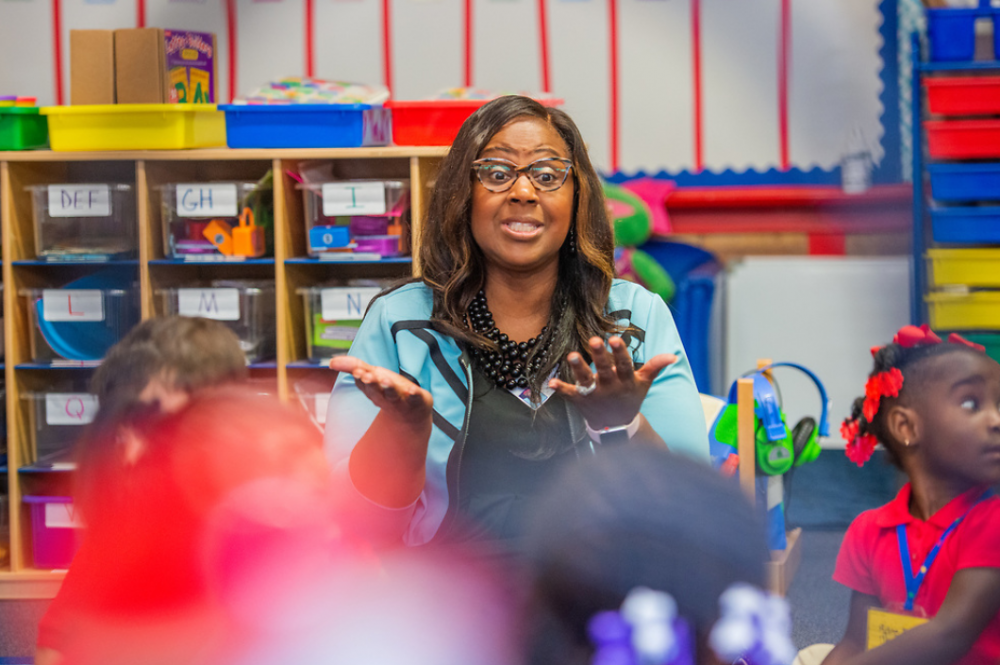 Some 15,000 projected Houston Independent School District students have still not logged on to virtual school, a week after the first day of class.
On the first day of virtual school, about 162,000 students logged online. And over the last week, HISD interim Superintendent Grenita Lathan said about an additional 30,000 children have joined virtual classes.
That's still short of the district's projected enrollment of 207,000 students, as Lathan told Town Square square host Ernie Manouse on Tuesday.
"We're willing to do our best to get there," Lathan said. "I think as we continue to progress on the next several weeks and return back to face-to-face instruction we will see the increase in enrollment numbers."
Lower enrollment can put HISD at risk of losing funding if it doesn't improve when the official count is taken in December.
The comments came during a wide-ranging interview, in which Lathan also addressed the issue of 10 HISD facilities that had reported positive COVID-19 cases last week.
Lathan said those facilities have now been cleaned and reopened, as the district prepares to bring students back to in-person learning in October.
HISD teachers are set to report back to schools Oct. 12., and Lathan said Tuesday that HISD is also preparing to tackle another outbreak of the coronavirus if it occurs in the area.
"​Every time I see something on TV, see large rallies of people gathering, I get very frustrated," Lathan said. "I'll be very honest with you because all I see is them preventing me from getting our students back on Oct 19. But we are prepared, students will take their devices home with them every day."
Lathan said that's in case a campus or the state's largest school district has to return to complete remote learning.
Listen to the entire interview below: