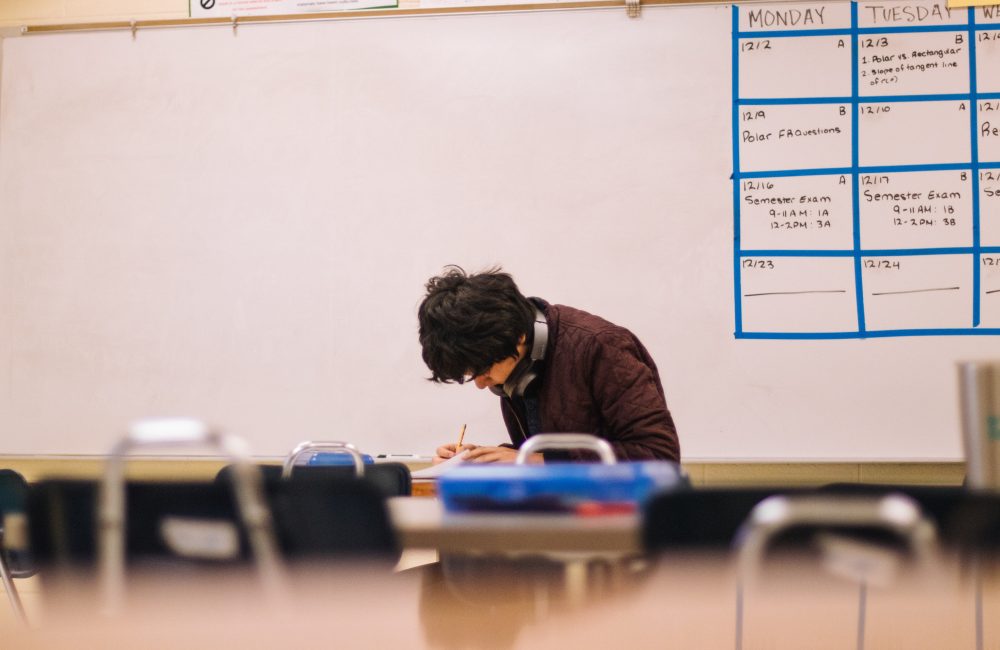 ​​The Humble Independent School District has decided to ramp up its return to in-person instruction for high school students, which has sparked concerns from some parents.
On Sept. 21 — in less than two weeks — all students whose parents choose can return to in-person classes in Humble public schools. That's after Humble school board voted at its meeting Tuesday night to speed up its timeline for secondary students to return, going from a staggered class schedule to a regular schedule later this month.
Previously, middle school students would have continued on alternating days until Oct. 12. There was no date set for high school students to return to a full Monday to Friday schedule.
The change-up has parents like Kate Brown concerned. Brown, who has three children in Humble public schools, wants to know what data the school board is using to guide their decisions.
"My concern is that they're being very political about the reopening, and being the first to do things…instead of being scientific about the decisions they're making," Brown said.
Brown said that she had been considering enrolling her daughter in in-person classes at her high school, since they were fairly small. But now those plans are put on hold.
"I just wish that we would give it the time and to make changes in the system we have in place instead of just jumping to the next big thing," said Brown. "I'm definitely a follow-the-data person. I'm a nurse. I see COVID, you know? I see it for real."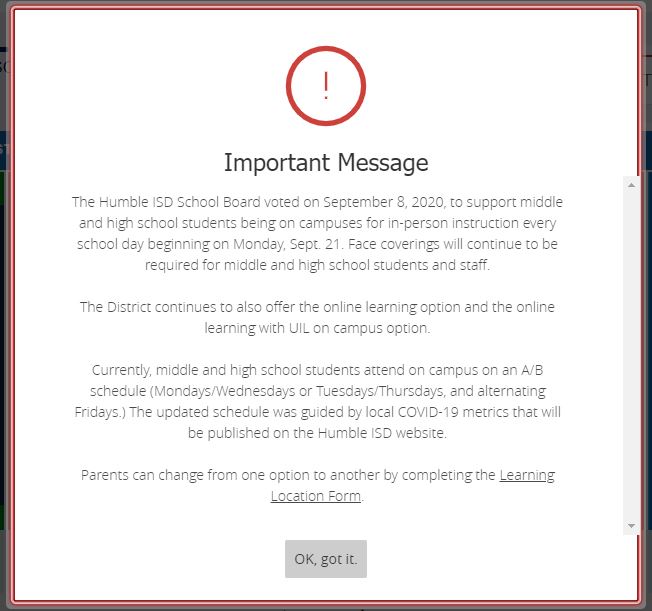 In a statement, Jamie Mount with Humble ISD said that district leaders felt the current local data indicated it was "appropriate" for middle and high school students to have the option to be on campus every school day and that face coverings will be required for all those secondary students and staff.
"Each family has unique needs and we are committed to educating students in the setting that parents feel is best for their children," Mount said in an email.
Humble parents still have the option to keep their children learning online at home or to learn at home and participate in extracurricular activities on campus.
Harris County Public Health continues to rate the severity of the coronavirus in the region as extreme.