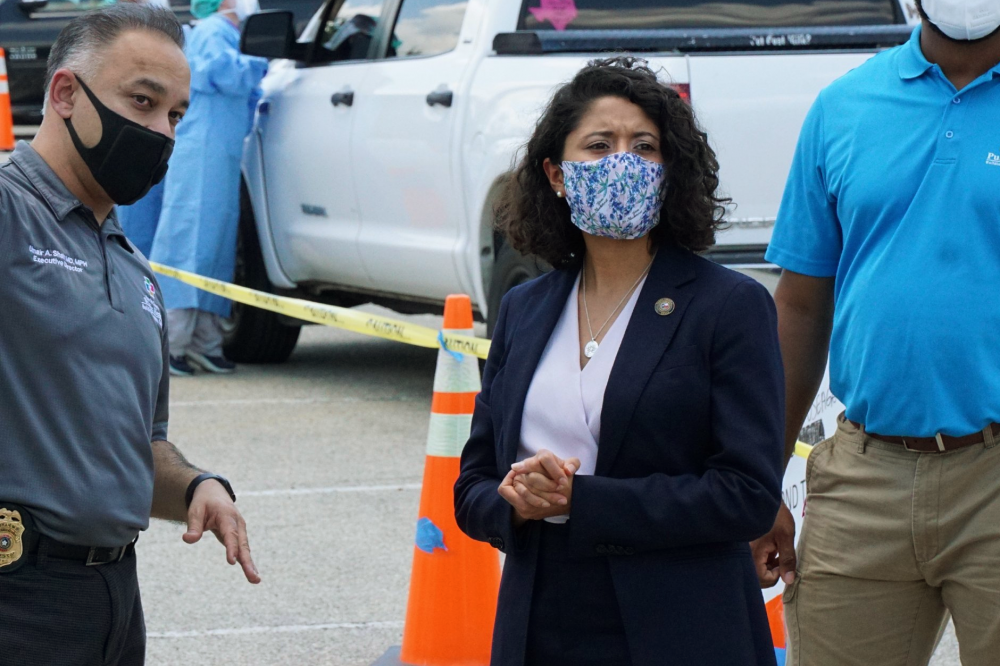 Updated 1:55 p.m. CT Thursday
Harris County Judge Lina Hidalgo on Wednesday released recommendations for schools reopening, suggesting districts reopen in phases set to the County's COVID-19 threat levels.
At the current threat level, which is at its highest, Harris County says that no in-person instruction should take place.
At lower threat levels, the plans say that it would be safe for schools to open in limited capacities.
"We can't grasp at straws, looking for a data point to justify irrispsonvile opening of schools right now," says Hidalgo, "what we can do is present clear research and informed advice on when that day comes, how we should reopen."
According to Hidalgo, before students return to in-person learning, Harris County should see fewer than 400 new COVID-19 cases a day, for 14 days in a row. And the percentage of people testing positive should be below 5%.
Currently, Greater Houston has a positively rate of roughly 15%, and is seeing more than 1,000 new cases a day.
"What we're saying is why wait until there's an outbreak?" Hidalgo said. "Why not plan, why not be proactive, why defy science and the best practices for the sake of political expedience, and putting our children and teachers at risk?"
Hidalgo consulted school districts in Harris County while planning the recommendations, according to Grenita Lathan, the interim superintendent for Houston ISD.
"The county has been very inclusive of all superintendents in the county," Lathan told Houston Matters Special Edition host Ernie Manouse on Wednesday. "We've held a number of conversations with them."
Houston ISD will be starting the fall semester online. Virtual instruction will continue through mid-October. The plan is to then start phasing students and faculty back into schools, but online instruction may be extended depending on the situation.
While Lathan said that superintendents are grateful for the county's guidance, the recommendations released by Hidalgo are not binding.
Earlier this summer, Gov. Greg Abbott removed the ability for local health authorities to close schools unless an outbreak occurs.
Alief Superintendent HD Chambers told Houston Public Media he considers the county's guidelines mostly a "fair" approach.
"The only concern I've got with it is Harris County is a large county and it looks different in different places," Chambers said.
He added that one set of metrics for the sprawling county — bigger than some states — doesn't necessarily take into account how the coronavirus affects different communities, for example a more rural part of the county versus a more urban area like Alief.
In Alief, Chambers and the school board decided to start the school year Aug. 6 with only virtual learning, and they have not set a date for in-person learning.
Education Reporter Laura Isensee contributed to this report.