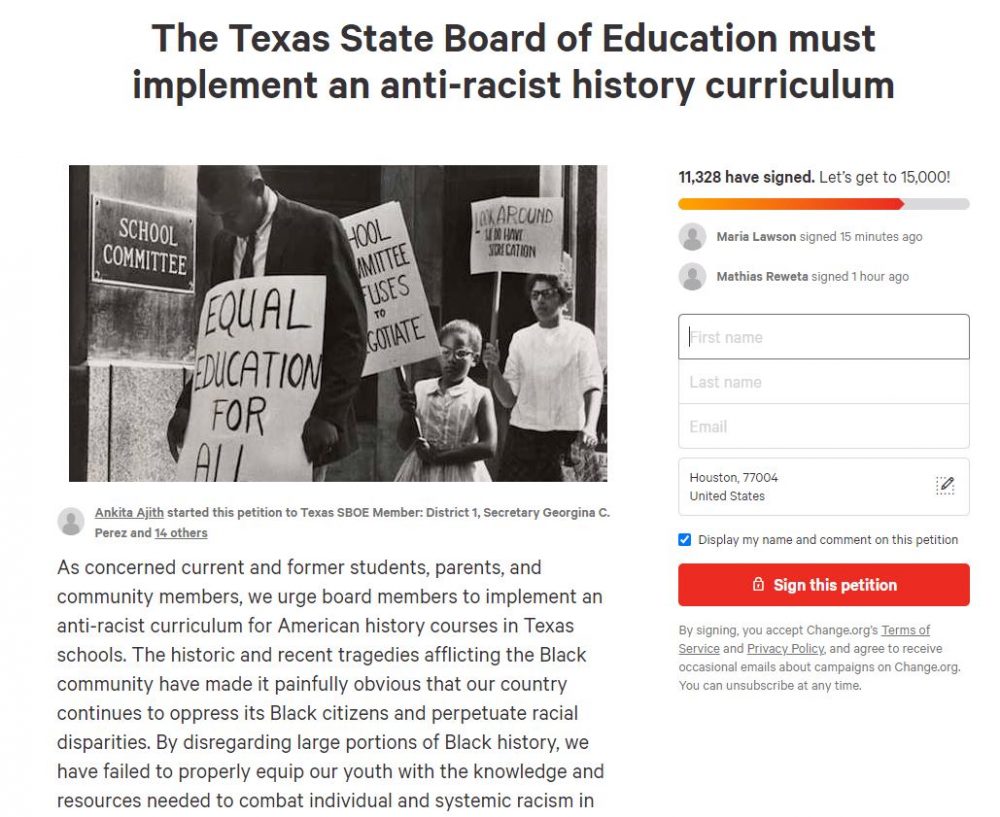 More than 11,000 people have signed an online petition demanding the State Board of Education fast-track a review of its social studies curriculum.
A group of students from the Greater Houston area launched the campaign, arguing that Texas needs to update what it teaches in history in eighth and 11th grades. While Texas' textbooks have long drawn controversy for their learning standards, more young people want to see the state's education leaders adopt an anti-racist curriculum instead.
"We don't believe that white-washing the curriculum is doing enough to combat racism in our society today," said Ankita Ajith, who is a rising senior at Northwestern University and graduated from high school in Katy.
"Anti-racist curriculum gives students the tools to understand the problems caused by racism that we see today in our society and it also gives them the ability to combat racism in our institutions," she said. "So it essentially provides students with the context to be better citizens and to serve as allies to the Black community and make a change in our society."
Currently, the Texas Board of Education isn't scheduled to review their standards for social studies until 2023. The petition calls for moving that up to later this year or early 2021, after the next round of elections for the state board in November. The Republican-dominated board is comprised of 15 members.
Supporters of the petition say now is the time. National protests against police brutality and a social movement for greater racial justice have gripped much of Texas and the country since longtime Houstonian George Floyd was killed by Minneapolis police in May.
"Even if they review it in 2023, it doesn't get implemented until a few years later," Ajith said. "And by that time, you've already educated hundreds of students in an incorrect and misinformative way. So we think that this needs to happen now and it's an urgent issue."
The State Board of Education is meeting this week to consider changes to the state's sex-ed curriculum, among other items.
Barbara Cargill, a Republican who represents parts of Greater Houston and Southeast Texas on the board, said they streamlined the social studies standards in 2019 and doesn't expect to review them again for a few more years. She said in an email that the state standards "are the minimum standards that are required to be taught, and since history is alive and evolving, our teachers know to use them as the baseline while adding the impact of current events. That is what makes history 'come alive' for our students!"
"In light of current events, our social studies teachers will integrate appropriate lessons for their students, as they are trained to do," Cargill wrote.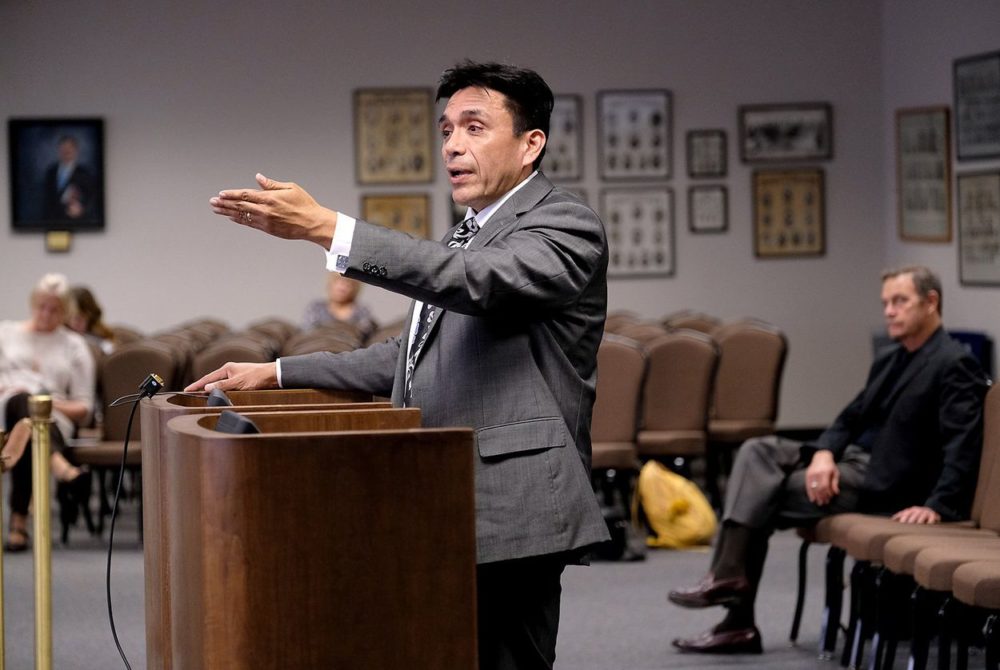 In recent years, the State Board of Education has made strides in more diverse course standards for social studies. First, in 2018, they approved a Mexican-American studies class in 2018. And this year, the state board gave the final OK to an African American studies class, which could be taught as soon as next school year in Texas classrooms.
Claudia Di Bonaventura, who attends Rice University, said those are important steps, but all of Texas' students need to learn a more accurate version of history.
"This is not something that should be taught just in college or as an elective course in high school, but it should be part of the core curriculum," she said.
Texas has a national reputation for controversial curriculum standards, called the Texas Essential Knowledge and Skills, or TEKS. They've been criticized for listing Moses as a Founding Father and for downplaying slavery as a cause of the Civil War.
What's actually been published in textbooks has also been called racist. In 2015, a textbook published for Texas students called slaves "workers" and described the Atlantic slave trade alongside immigration patterns. The publisher, McGraw-Hill Education, called it an editing error. Roni Dean-Burren, who teaches at the University of Houston and whose son caught the error, called it "an attempt to erase that hard writing that slavery has had on the paper of our society."
Critics say what the state's board of education sets as learning standards carries a lot of weight, because with five million public school students, Texas can easily influence the national textbook market as well.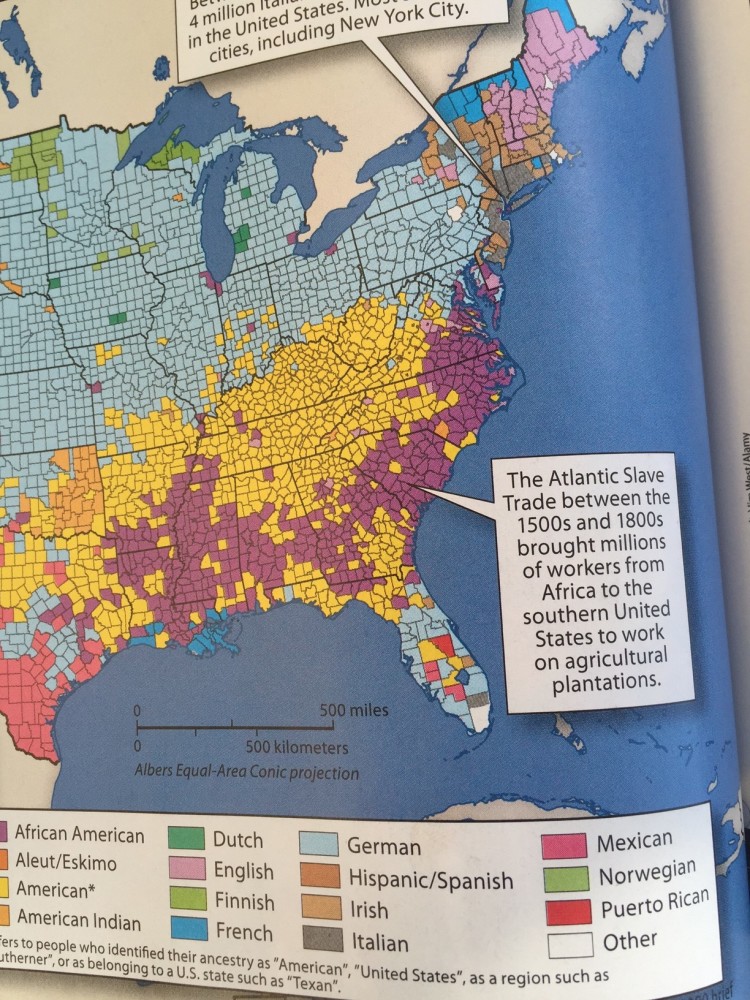 Nitant Patel said he didn't learn key parts of U.S. history in high school in Katy and had to learn them in college at the University of Texas at Austin.
"I didn't know (that) the Daughters of the Confederacy had efforts to erect monuments of Confederate generals during the civil rights movement," Patel said.
Markie Resendez said in his 11th grade history class at Pearland High School, he noticed his teacher, who also coached golf, injected his own political views.
Resendez, now a student at Northwestern University, said that fixing the curriculum standards won't correct that, but it's a start.
"It's not enough to just not be racist," Resendez said. "You have to take steps to undo what has already been said and what has already been taught for generations."