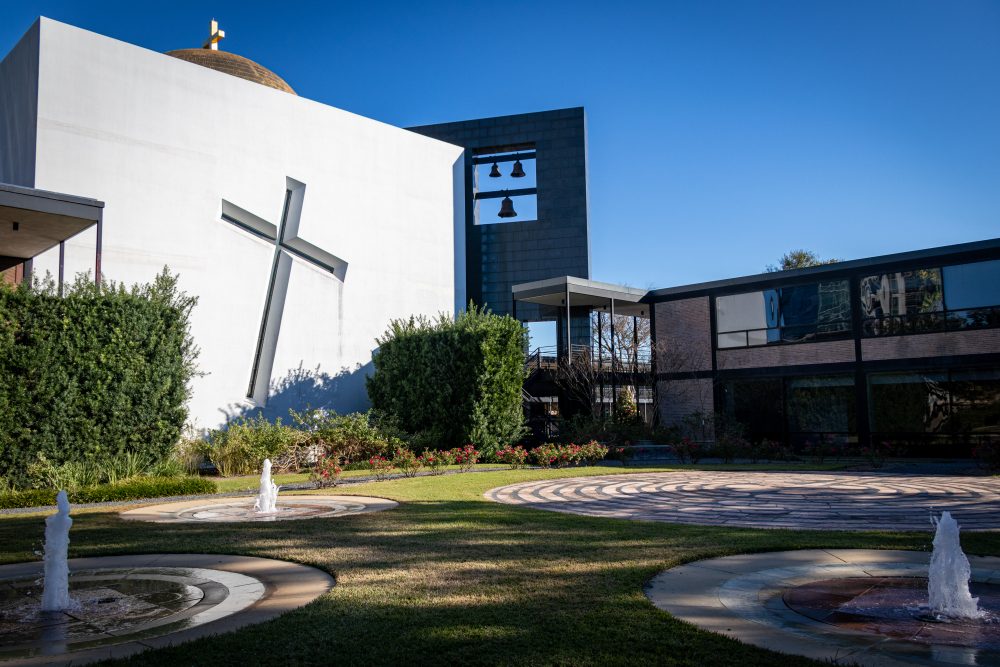 Houston's University of St. Thomas is cutting nearly 20 faculty positions as part of a new restructuring plan to balance its budget.
Eleven additional faculty members at the small Catholic liberal arts college also came forward and said they would retire to eliminate their positions, according to university president Richard Ludwick.
With its main campus nestled in the heart of Montrose, the college had a $2 million deficit last year, Ludwick previously told Houston Public Media.
Under its former president, the budget ran into the red, one year by over $1 million, then $700,000.
"Over the past few years, the better part of a decade, our costs have exceeded the revenues of university," said Ludwick, defending the faculty cuts.
But some students oppose the cuts to faculty.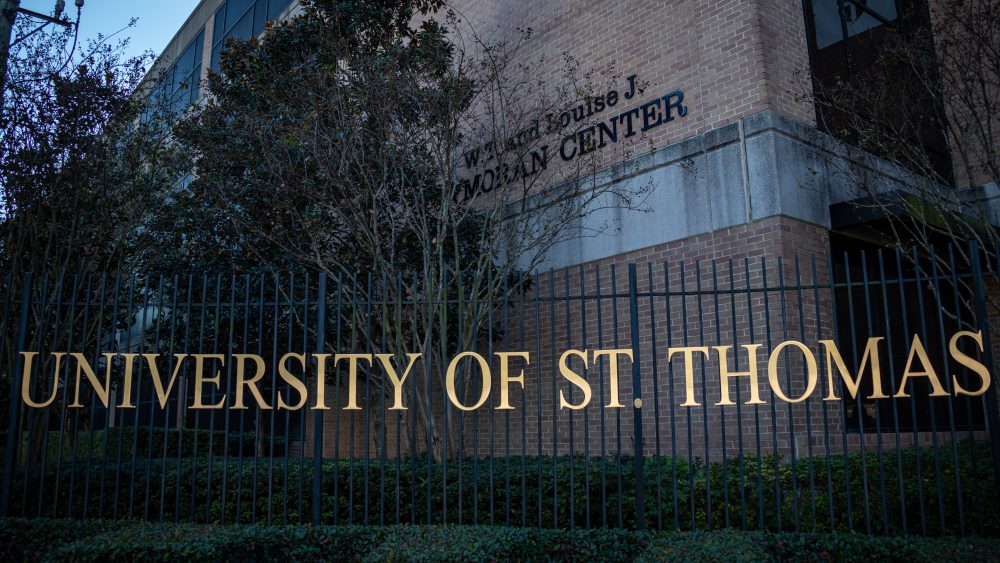 University of St. Thomas history graduate student Jennifer Guevara created a GoFundMe to raise funds for legal fees for an art history professor she said is losing his job.
"I just think it sets a dangerous precedent not just for UST [University of St. Thomas], but for other university professors because he's tenured. What that says to other universities, besides this one, is that PhDs are disposable," Guevara said.
She also said she questions whether the university has done all it can to balance the budget to prevent cuts.
Faculty positions are being eliminated in education, finance, philosophy, math and several other departments, according to a university spokesperson.
President Ludwick said positions were eliminated based off of an established university policy.
"What we did was we created a rubric, this was done in our academic affairs area, that looked at each of the particular areas in which we teach and we wanted to make sure that we maintain a majority of full-time faculty in those areas where we had the demand," he said.
It was an objective approach, Ludwick said, "it was numerical, in most cases, it was based on seniority."