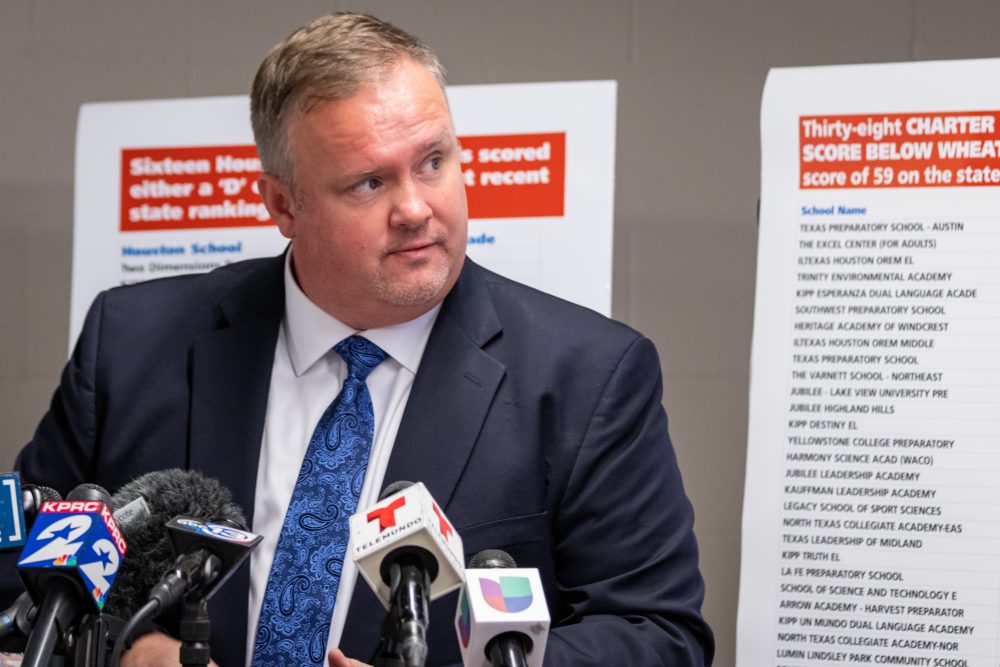 A lawsuit filed Tuesday in federal court in Austin accuses the Texas Education Agency of discriminating against people of color by moving to oust the Houston school board over failing grades at one historically black school.
The suit, brought by the Houston Federation of Teachers, claims the proposed state takeover is unconstitutional because it disenfranchises minority voters on the basis of race and national origin and deprives them of their ability to elect their own political representatives.
"The state's action to take over the HISD is flagrantly unconstitutional and has nothing to do with giving kids a strong public education," said Zeph Capo, president of HFT and Texas AFT in a written statement.
Texas Education Commissioner Mike Morath notified HISD on Nov. 6 of his decision to replace the elected board with an outside board of managers. He cited a special investigation of HISD trustees which found numerous governance problems, including violations of open meetings laws, attempts to influence vendor contracts and failure to cooperate with investigators.
Morath also pointed to chronic failing grades at Wheatley High School, despite long-term oversight from a state conservator.
Three HISD teachers are leading the lawsuit against the TEA and Morath, including Daniel Santos, a middle school social studies teacher who has clashed with the district previously. Santos sued HISD in 2014 over how the district evaluated teachers. The district later settled with Santos and changed its teacher evaluation system.
In this suit, Santos claims he will lose his federally-protected right to vote for a candidate of his preference. HISD voters elected four new school board members this November — who would not be able to take office if the board is replaced with outside managers.
"Robbing us of our voice is a power grab that denies our communities the right to hold policy-makers accountable," Santos said at a news conference. "So today I rise for my community and for our public schools."
A preliminary hearing on the lawsuit is expected to take place in December. The union said it believes the proposed takeover is an attempt by state leaders to convert Houston's public schools to private charter schools.
"Gov. Abbott and Education Commissioner Mike Morath will do just about anything to give private charter operators a chance to get their hands on our schools—even violate the state and U.S. constitutions," said Capo. "We can't allow our government officials to unconstitutionally marginalize black and brown children."
View a copy of the lawsuit, below: