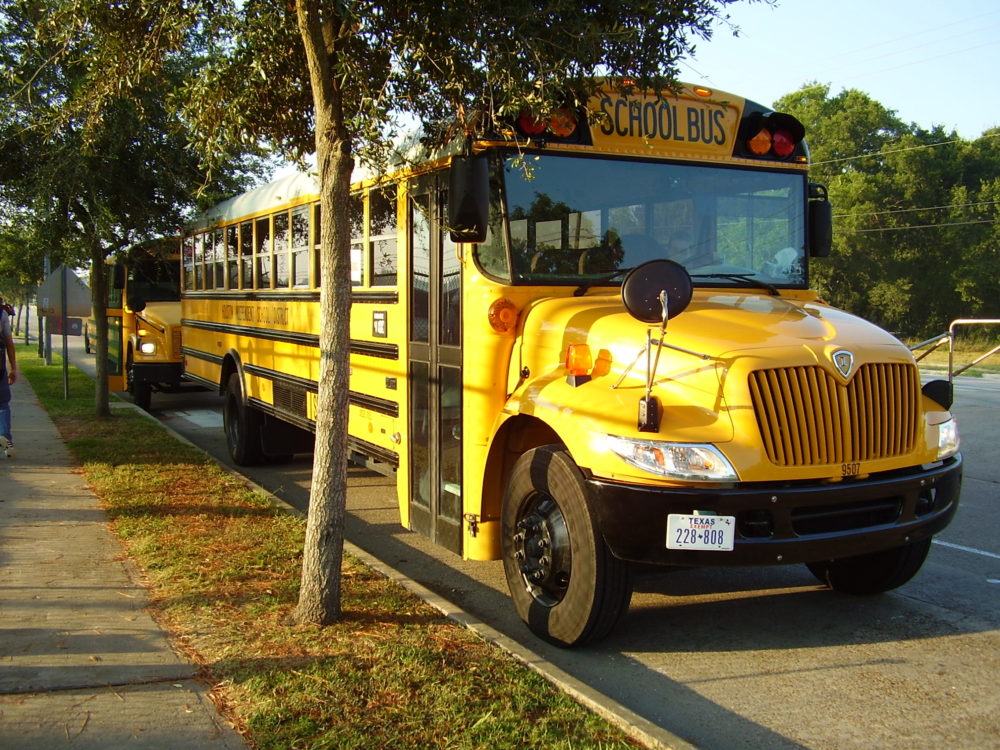 Every year, about 2,000 Houston students are sent to an alternative campus after getting in trouble at their neighborhood schools. They're already at a high risk of dropping out. But now that the Houston Independent School District has cut off bus service for high schoolers assigned to the campus in Greater Fifth Ward, advocates are worried their risk of dropping out is even higher.
"If they're not able to get there, they're even more likely to drop out and have very negative school and then life outcomes, so it was very concerning," said Sarah Beebe, an attorney with Disability Rights Texas.
The students who are assigned to the alternative campus — known as the Secondary Disciplinary Alternative Education Program, or DAEP, school — come from across the district. Data shows that the majority of them are from low-income homes and black and Latino students receive the most disciplinary referrals.
Beebe has written a letter to HISD's Interim Superintendent Grenita Lathan asking the district to either restore the bus service or let the high school students return to their regular school. She said the students affected include teenagers with special needs who have a federal right to transportation as a service if they need it to get to school.
"By the school district removing transportation services, they're effectively saying, 'We aren't going to worry about how you get to school or if you get to school' and these kids have just been expelled with no other options. So they're likely on the street, not going to school at all," Beebe said.
Beebe, who runs an education advocacy program in partnership with the Harris County Juvenile Probation Department, added that HISD has invested in a lot of reforms around discipline, such as revising the services HISD provides at the DAEP and how the program is run.
"But those changes are now meaningless if they're not providing a means for the student to get to school," Beebe said.
Houston Public Media has reached out to HISD for comment.