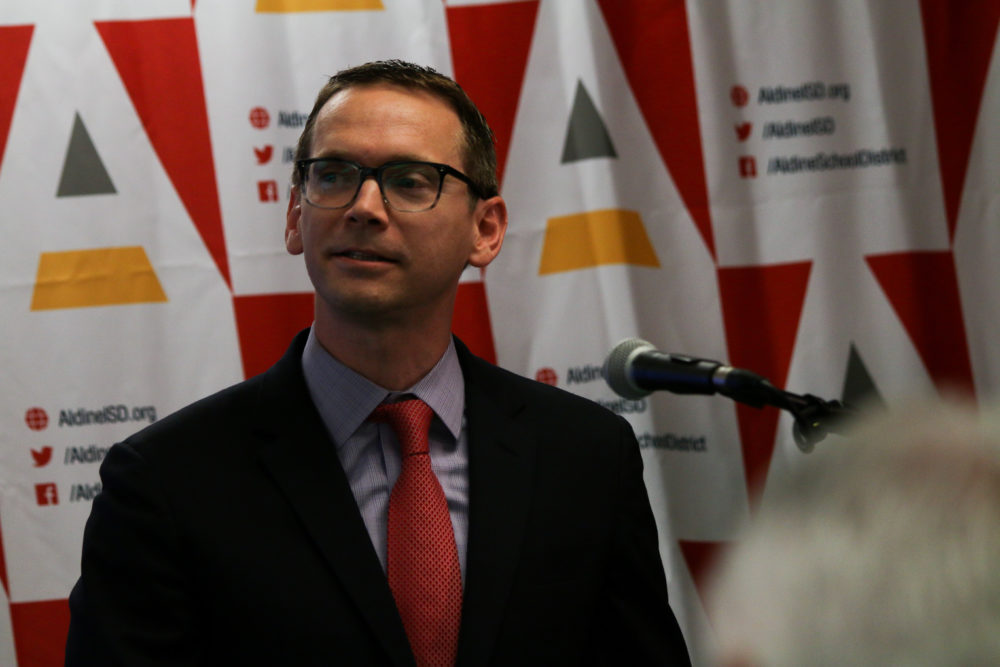 The Texas Education Commissioner has put the state's largest school district on official notice that it could lose its locally-elected school board because of failing grades at one Houston high school.
The commissioner, Mike Morath, notified Houston's interim superintendent, Grenita Lathan, and school board president, Diana Davila, that he may have to take action to appoint outside managers to oversee the district — or order the struggling school closed. The campus, the historically black Wheatley High School in Fifth Ward, recently had its seventh failing grade in a row.
"If the preliminary unacceptable academic performance rating assigned to Wheatley High School becomes a final rating, I will be required by TEC §39A.111 to order either campus closure or the appointment of a board managers and will notify the district of my specific decision in future correspondence," Morath concluded in the letter.
Morath has not made a final decision and the failing grade remains preliminary until Sept. 15.
In some ways the letter sent out Tuesday is a formality. In other ways, it marks one more step toward a state takeover that's loomed over the Houston Independent School District for at least two years.
The commissioner reminded Houston school leaders that they can appeal the school's F rating, which would draw out the process until December. The deadline to appeal is Sept. 15. So far, interim Superintendent Lathan has indicated that she doesn't plan to do that and instead is focused on trying to turnaround the school.
The Texas Education Agency sent similar letters Tuesday to three other districts facing a potential state takeover due to chronic low school ratings: Midland, Shepherd and Snyder.