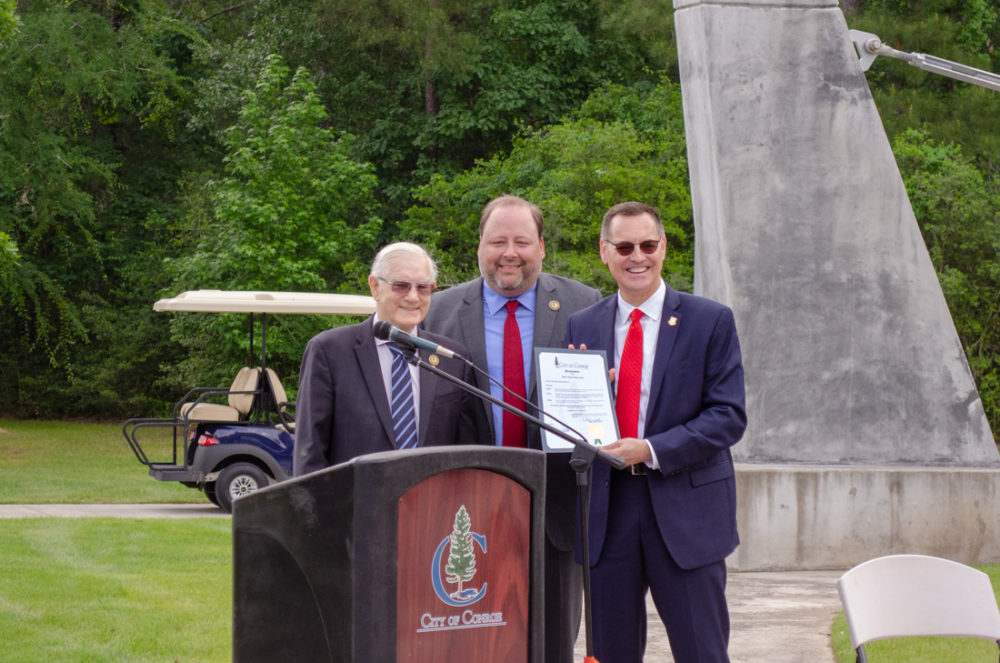 Officials from the city of Conroe and the University of St. Thomas announced plans to build a satellite campus in Conroe at a joint press conference held Monday.
Though the University of St. Thomas is primarily known for the liberal arts and humanities, nursing will be a major focus for its Conroe expansion. The campus will offer a traditional bachelor's degree and an accelerated nursing program for those who already have a bachelor's. Richard Ludwick, president of the University of St. Thomas, said the school's focus is designed to mirror Conroe's needs.
"We think it makes sense, with the growing healthcare needs of the community and the terrific hospitals in this area for us to expand our Carol and Odis Peavey School of Nursing," Ludwick said. "We have BSN [bachelor's of science in nursing] programs, and we'll have additional programming for accelerated bachelor's of science in nursing and some other programs, too."
Ludwick also mentioned business, technology and aviation as areas of focus for the Conroe campus. In recent years, the university has focused on professional programs in an effort to reduce budget deficits.
Conroe city council member Jody Czajkoski spearheaded the effort to bring a four-year university to the city. He thinks this new campus will help Conroe retain talented students and recruit new companies.
"People look at Austin, Texas, and they say, 'Hey, why do tech companies go to Austin, Texas?' Well, they go to Austin, Texas because the University of Texas provides the employees for them," Czajkoski said. "We're going to create the same kind of incubator here in Conroe, and 10 years from now, you're going to look at Conroe as a major medical and technology hub."
While the permanent campus is under construction, classes will be taught from a municipal building in Conroe, starting in 2020. Its permanent home hasn't been finalized yet, but the university is considering Conroe's Deison Technology Park.