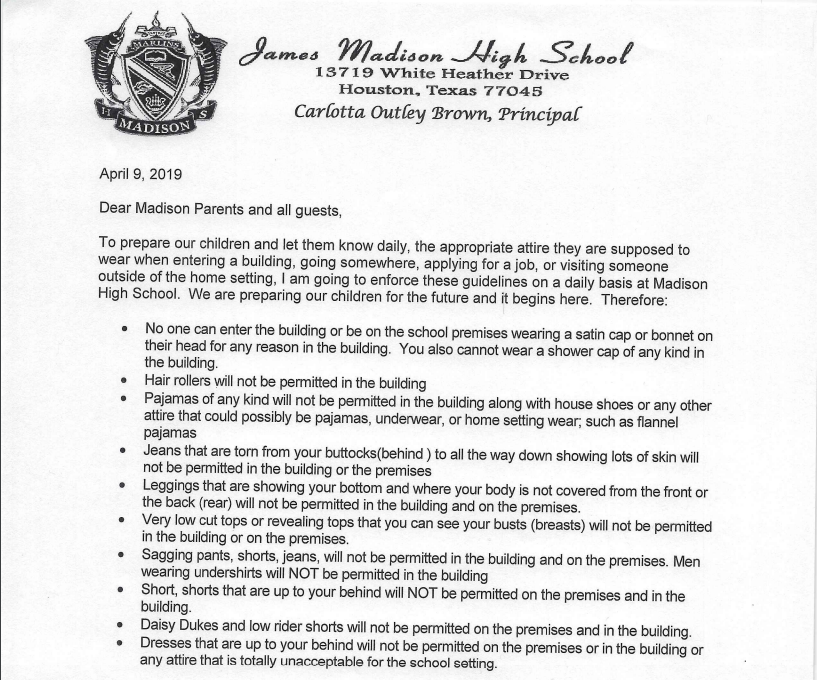 A Houston high school has started enforcing a new dress code, not for students, but for their parents — and it's drawing local and national pushback from some who say it's a racist and classist policy.
Part of the dress code at Madison High School says parents can't be on campus if they're wearing hair rollers, a shower cap or pajamas. Other banned clothing includes revealing leggings, low-cut tops, sagging pants, torn jeans and Daisy Dukes.
In a memo, the school's principal said that if parents break the rules, they will not be permitted inside Madison High until they return "appropriately dressed for the school setting."
"Parents, we do value you as a partner in your child's education," wrote the principal, Carlotta Outley Brown. "However, please know we have to have standards, most of all we must have high standards."
To others, these standards discriminate against women of color who use caps and rollers to protect their hair.
"The first thing I thought was this is anti-blackness," said Roni Burren, who teaches at the University of Houston's College of Education. She's also an activist and successfully campaigned against a major textbook company after her son showed her his book calling slaves "immigrants."
Burren said this kind of dress code is part of a long history of policing black women's hair and appearance in the country and reflects that internalized racism is real.
What's more, she said that a dress code for parents doesn't have any connection to instruction and discourages parents from coming to school.
"This sort of goes against what we know about what's sound in educational research — that we want parents in our schools helping, supporting and being on a part of the educational team and this kind of goes directly against that," Burren said.
"You want those relationships to be positive and I think putting out a policy only erodes that relationship between parents and schools."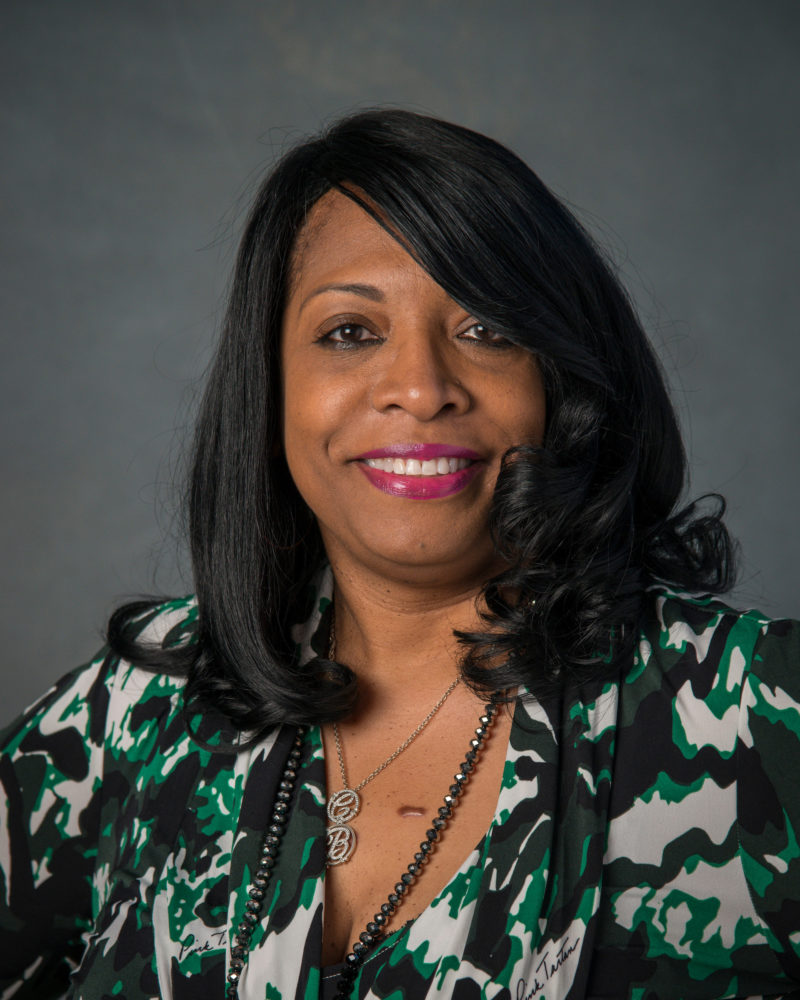 The Texas Education Agency leaves it up to local school districts to set dress codes. The Houston district declined to comment.
The dress code at Madison High was issued after KPRC-TV reported the school turned away a mom who tried to enroll her daughter at Madison because she was wearing a T-shirt dress and headscarf.
In an email, the president of the Houston Federation of Teachers, Zeph Capo, said that it's not always what you say, but how you say it.
"We disagree with the decision to not enroll a student based on the dress of a parent," Capo said. "The implementation of any such policy could have been better and should have been handled differently."