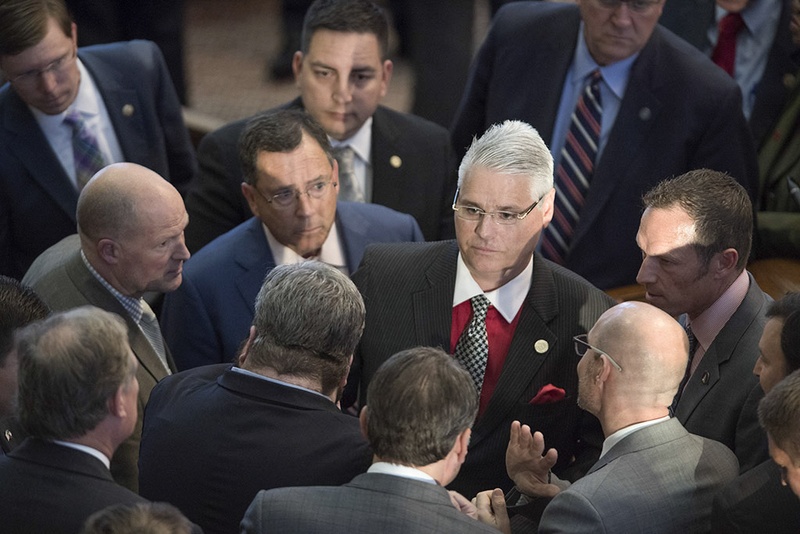 Many district administrators and teachers in Texas are still checking out the massive school finance legislation, which is almost 200 pages long and is the first attempt to overhaul the system without a court order.
Some parts have gotten a lot of support, like the boost to the basic funding per student. The bill — filed by state Rep. Dan Huberty, R-Humble, — would pump $9 billion into the core of Texas school funding. Districts would get almost $900 dollars more per student.
But some don't believe the bill goes far enough — or even that it goes down the wrong path. Here are some of the reactions gathered by News 88.7:
Teachers pressing for raises: The

Texas State Teachers Association's

president, Noel Candelaria, said that the bill needs to do more. "There's been a huge sinkhole that's been created over the last 10 years, and what they are proposing is a great step in filling up that sinkhole, but it's still nowhere near what is actually needed and what our school districts need."

Specifically, Candelaria said that teachers and other school employees need across-the-board raises. That's something the Texas Senate has passed for classroom instructors and librarians, but isn't included in the House proposal for school finance. Candelaria is also skeptical of the push in the House to usher in merit pay, which would reward successful teachers.

Some districts call it a 'break-even": In his initial estimates, the Chief Financial Officer at the Fort Bend Independent School District, Steve Bassett, said that the large suburban district would gain about $207 per student. But the new bill changes what's called the cost of education index. "As presented, and with consideration of current law, FBISD appears to have a break-even scenario at best, leaving no funding left for salary increases, additional safety and mental health resources, or the expansion of programs for our special education and at-risk student populations," Bassett said in a statement.
Others support the focus on school finance: This school finance package — technically called House Bill 3, but also called The Texas Plan — is the first time state lawmakers have tried to reform the system without a court order. And so many school district administrators are glad the issue is finally getting some traction. "We are very pleased that both the House and Senate have school finance as a priority this session. We are confident that through the committee process our state leaders will develop a funding plan that will adequately meet the needs of our 5.4 million public school students," said Leslie Francis, assistant superintendent for communication and community relations.
To learn more about school finance in the Texas Legislature this session, check out this report.