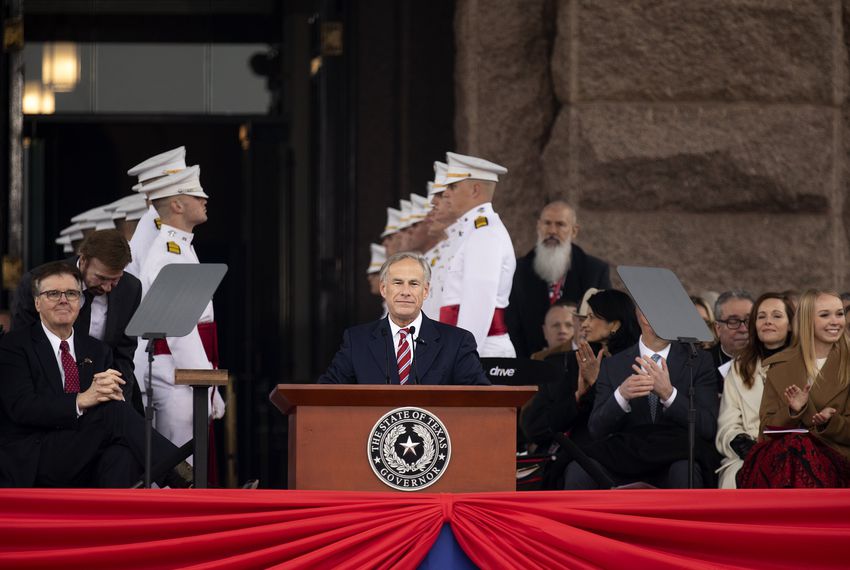 For decades, Texas has struggled with education funding. Usually lawsuits trigger change, but this legislative session could be different.
Right after the 2019 Texas Legislature kicked off, the state's "Big Three" — all Republican leaders — reaffirmed school finance as a priority in a joint press conference.
Then at his inauguration speech, Gov. Greg Abbott declared the state must invest more in public education."
And to really make sure it doesn't slip lawmakers' minds, the new speaker of the Texas House restocked the members' lounge with Styrofoam cups that read: "School Finance Reform, The Time Is Now."
Lawmakers are expected to use recommendations from the recent school finance commission as their blueprint. The task-force was created in 2017 after the Texas Supreme Court called the system "imperfect," but constitutional, in the latest lawsuit.
Fixing the system won't be easy. Twenty-three percent of the state's budget goes to K-12 education. The rest comes from recapture, also known as Robin Hood, where property-wealthy districts share local tax revenue with property-poor districts across the state.
As the discussion heats up, here's what you need to know about how Texas got here and what's on the table so far.
How could property tax reform affect school finance?

Property tax reform is another major priority this session for Republican leadership. Abbott has proposed a 2.5 percent cap on revenue growth. Governments would have to get two-thirds of voters to approve anything more than that. Because the current school finance system relies heavily on property taxes, the proposal would give more relief to homeowners than extra money for schools . Similarly, an Express-News analysis showed that the proposal could siphon billions from public schools. It sets up a potential clash between education advocates and homeowners, who are desperate for relief from escalating taxes.
Have another question about school finance you want answered? Send us an email (news@houstonpublicmedia.org) or Tweet us (@HoustonPubMedia)