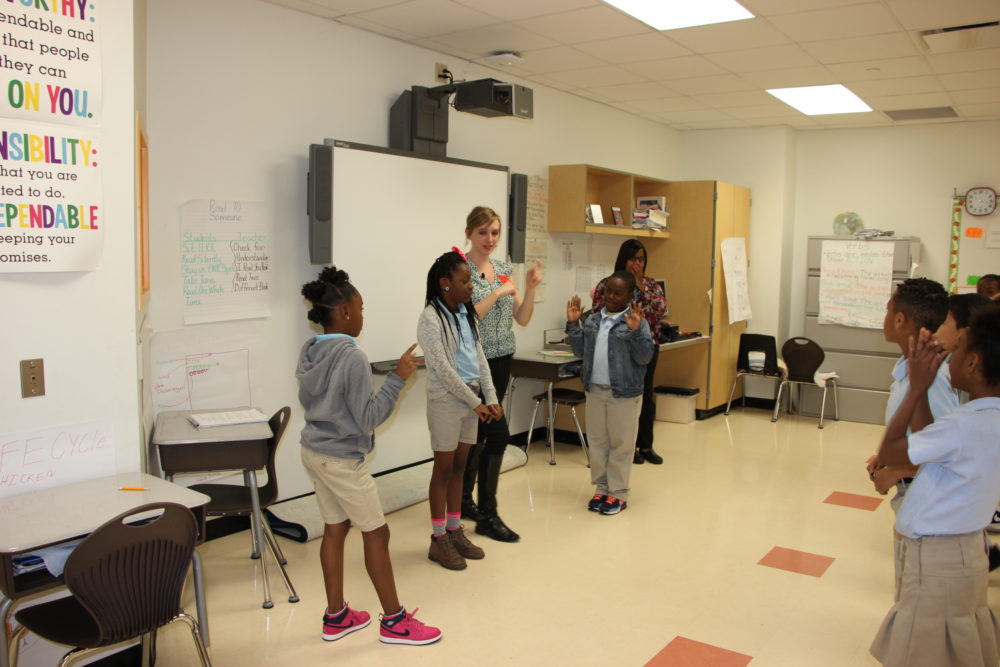 In 2015, thousands more Houston students started to experience music, dance, theater and other fine arts at school, thanks to a partnership between the Houston Independent School District and the nonprofit Arts Access Initiative.
Arts advocates and educators wanted to fill a gap. The year before, a survey of Houston middle and elementary schools revealed that about a third didn't have a full-time art teacher. Many districts around the country have seen arts programs cut because of budget restraints and a greater focus on standardized testing. Douglas Torres-Edwards, who was then with the Houston school district, also wanted to integrate the arts into core academic subjects, like science and math.
Fast forward to now and new research indicates that extra arts education can boost students' academics — and help them in other ways.
Daniel Bowen, an assistant professor at Texas A&M University, and Brian Kisida, assistant professor at the University of Missouri, examined data and survey results from schools that participated in the Arts Access Initiative and from schools on an arts waiting list. They collected data through the Houston Education Research Consortium at Rice University.
Their main takeaway: "Arts learning experiences benefit students in terms of social, emotional and academic outcomes."
Below are five specific ways they found extra arts education helps Houston students.
Fewer disciplinary infractions: Researchers found that by giving students more experiences with the arts, the proportion of students who received disciplinary infractions dropped by 3.6 percentage points. They found the reduction was "more pronounced" with students who were in middle school, male, African-American and from homes with higher poverty.
Better writing scores: Students in the arts program posted slightly better scores on writing tests and essays.
More compassion: Researchers surveyed students, asking them if they agree with statements like, "I want to help people who get treated badly" or "I am not really interested in how other people feel." They found students with extra arts education showed more compassion.
More school engagement: Elementary students, who made up 86 percent of those in the study, indicated they were more interested and engaged in school. They agreed with statements like: "School work makes me think about things in new ways" and "School work is very enjoyable."
More college aspirations: Elementary school students in the arts program were more likely to say they planned to go to college.
"Anecdotally, educators — and especially arts advocates and arts educators — they're not surprised at all. In fact, a common reaction from them to the study's results are, 'Duh! We know this, but it's nice to have some evidence,'" said Kisida.
He added that he believes the message to policymakers is that they don't have to make trade-offs in areas like math and reading when supporting arts education.
"It appears you can have these types of interventions, you can reap some of those rewards, without some of the cuts in other areas that you might be concerned about," Kisida said.