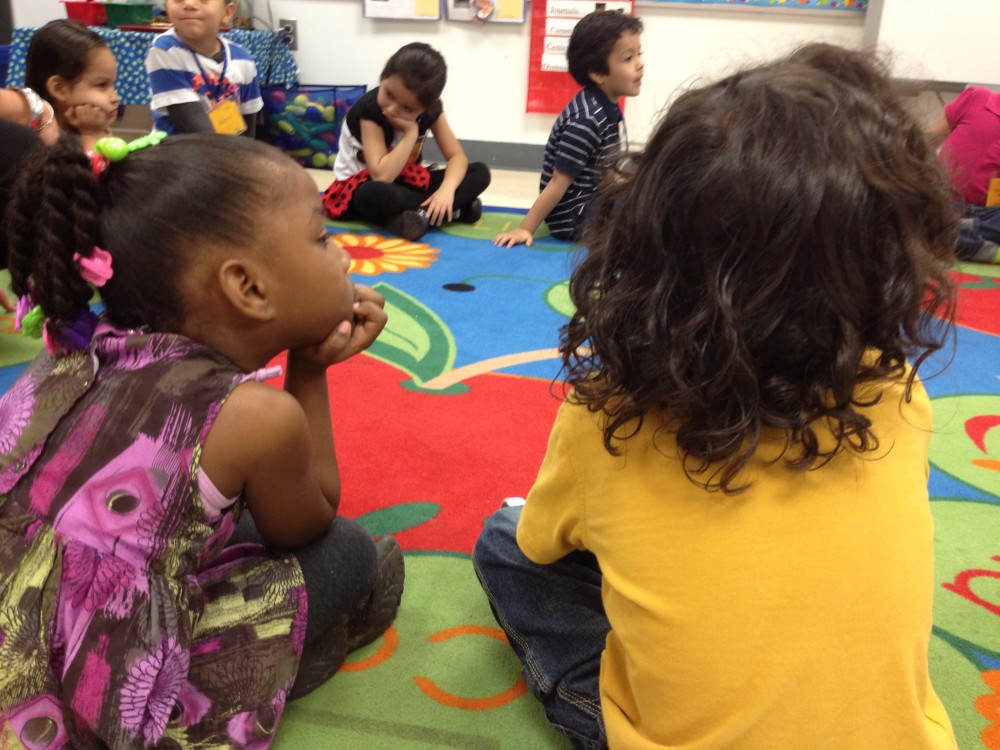 Early education can do more than teach children the ABCs. High quality pre-K can also improve children's physical and emotional well-being, according to a new analysis by the National Institute for Early Education Research.
Analysts found that attending preschool can result in children having less depression, less stress, better blood pressure and better job prospects.
"The key takeaways are that there are both short and long-term and direct and indirect effects of high quality preschool on children's physical and mental health," said Allison Friedman-Krauss, the lead author of the report. "There's a lot programs can do to affect children's whole child development beyond all the research that pays attention to children's cognitive and to lesser extent social and emotional development."
But in Texas, many children may be missing out on those benefits.
That's because researchers only find these health outcomes if the pre-K is quality. And state standards for early education programs miss most of the national benchmarks for quality pre-K. For the 2016-2017 school year, the most recent data available, researchers at Rutgers found that Texas only met four out of 10 benchmarks.
"Texas does not do very well on those standards," Friedman-Krauss said.
For example, Texas doesn't have limits on class sizes or student to teacher ratios and doesn't require assistant teachers to have more than a high school diploma.
Gov. Greg Abbott tried to raise state standards when he became governor. In 2015, the Texas Legislature approved a package of $118 million in grants for districts to implement a "gold standard." But many school districts didn't feel the money was enough to really follow the program and turned it down. Then in 2017, state lawmakers didn't renew any of the funding and instead required districts to meet the standards without more money.
"What we got then in 2017 was a huge unfunded mandate," Chandra Villanueva, a program director at the left-leaning Center for Public Policy Priorities, told The Texas Tribune last year. "It's really disingenuous to say we brought high-quality pre-K when we're really just asking everyone to improve quality with the funding they already have."
Friedman-Krauss pointed to states like Alabama, New Jersey and Oklahoma as examples of states with high quality pre-K, though some local initiatives in cities like San Antonio and Austin are trying to elevate quality on their own.