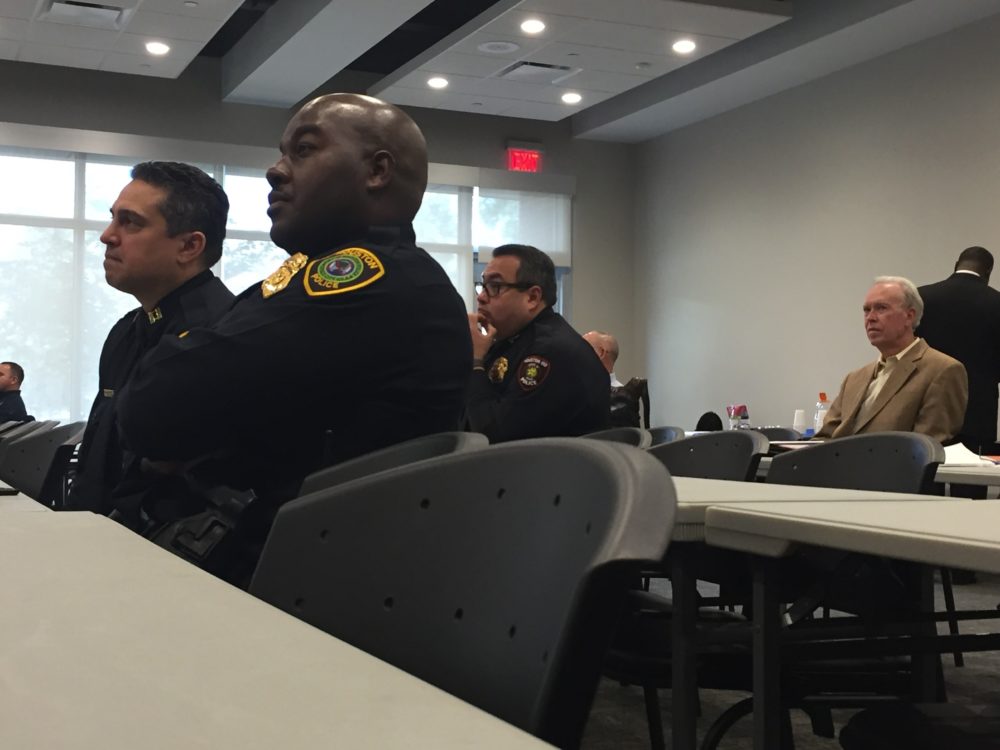 In 2015, Sandra Bland was pulled over in Waller County for failing to signal a lane change. But that simple traffic stop quickly escalated into a combative arrest and three days later, Bland was found hanged in her jail cell.
Her death prompted state lawmakers to pursue several reforms, including new training for Texas teenagers and law enforcement on how to interact with each other during traffic stops.
Some of that training is happening this week for police with the Houston Independent School District. The department's chief, Paul Cordova, said that students — and really any motorist — should expect these seven things from a law enforcement officer if they're pulled over:
Introduction: The officer should greet the driver and identify themselves and their agency;
Violation: The officer should state the violation;
More information: They'll then ask the driver for their identification and auto insurance;
Action: The officer should state what they're going to do, such as writing a ticket or giving a verbal warning;
Take the action: The officer follows through;
Next Steps: The officer explains what happens next; and
Exit: The officer should leave peacefully.
Cordova said that students will also learn more about their own rights during a traffic stop and how to complain in the new drivers ed training. He said that it's best to complain after the incident occurs, however.
"The officers need to, in turn, understand what it feels like to be a driver stopped so that they can make adjustments as necessary to give the person some little leeway or explain things better why they need to do something," Cordova said.
Michelle Sacks with Crime Stoppers of Houston said that it may be a rite of passage for Texas families to talk with their sons or daughters about what to do if they're driving and stopped by police, but that parents don't always know the correct information.
"You were always that told if you were pulled over, make sure you have your license out, make sure you have your insurance, you have it ready to go," Sacks explained. "But where we're at now, that's not the best thing to do."