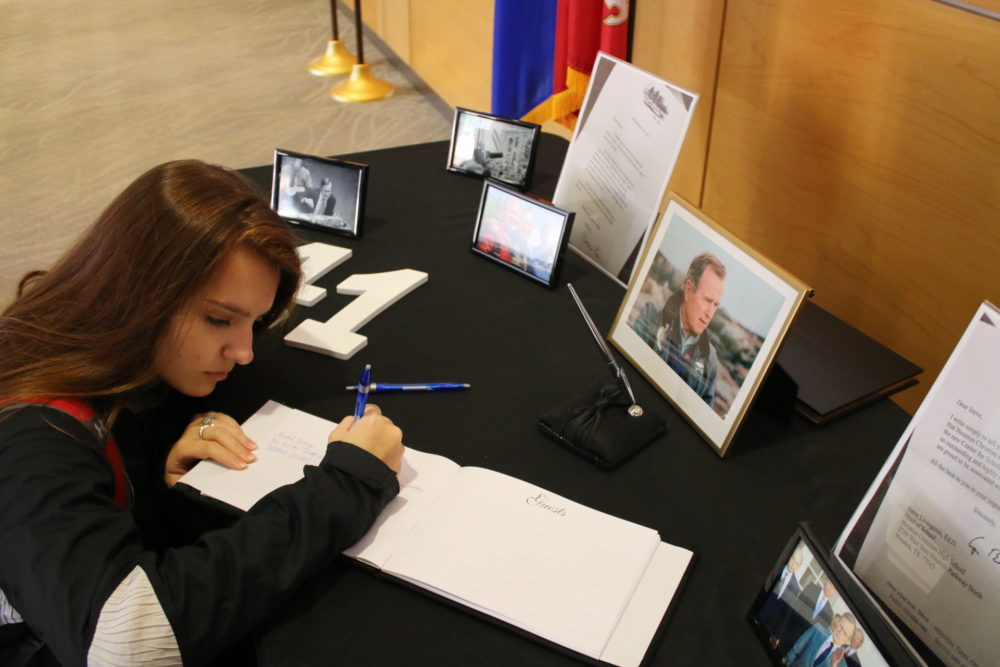 As the nation mourns former President George H.W. Bush, dozens of students at Houston Christian High School and other private schools have signed a book of condolences for the Bush family.
Some just penned their names. Others, like senior Kenner Taylor, wrote short messages.
"I basically wrote that I was just very thankful for the leadership example that he set for students," Taylor said.
Taylor and his peers were born over decade after Bush was president, so his passing has become a teaching moment at the campus in Northwest Houston.
Taylor said he'd already learned a lot about Bush at his school's leadership center, named for the former president. But he's picked up new things about his military service in World War II.
"I learned that he was the youngest naval aviator out there," Taylor said. "And so, for a young student for myself, it just sets an example and sets the bar really high for what excellence looks like."
Tom Wilson, who directs the school's leadership program, said that students can relate to Bush's military service in his teenage years.
"And he was one or two years older than the students we teach here. It just shows the character of the man and vision he had and how he loved his country," Wilson said.
Sydney Greene said that as a third grader, she had to write about a role model and picked Bush.
"He was always a very prominent and respected person in my household and now even more," Greene said, noting the school's leadership program in his name.
Houston Christian High School plans to send the students' condolences to the Bush Presidential Library in College Station.