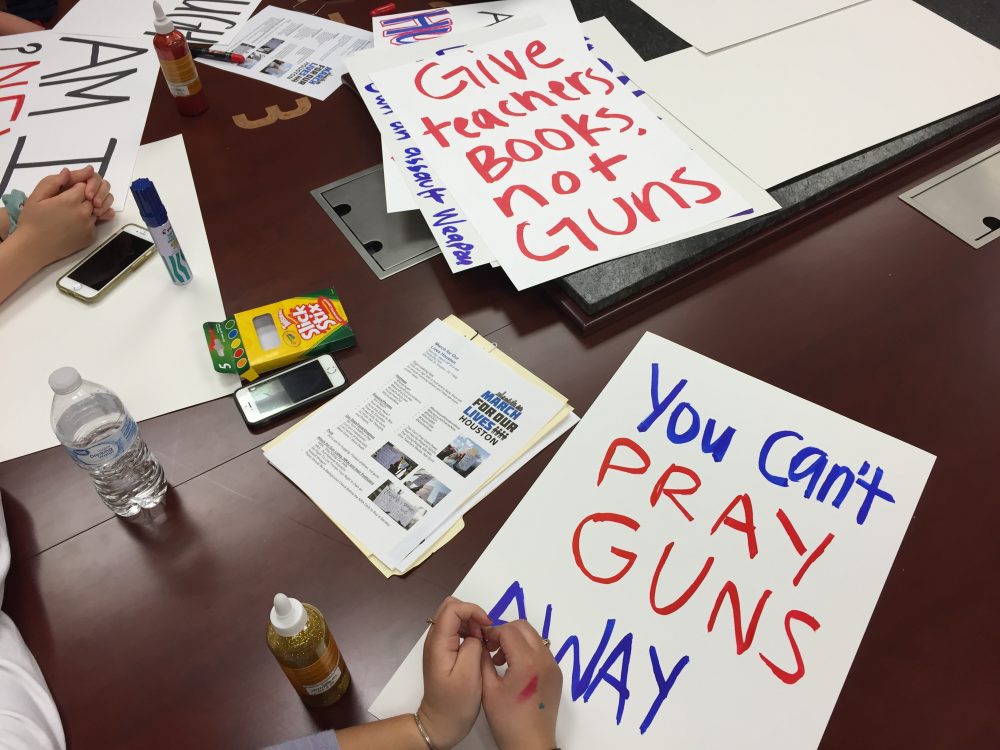 Thousands of teenagers are planning to rally in downtown Houston for stricter gun laws Saturday, joining the national movement called March for Our Lives and marking what could be the largest such student protest in Texas.
Sixteen-year-old Paige Cromley said that school shootings have made headlines most of her life, even before she was born. So when students in Parkland, Florida, declared they would put a stop to school shootings, she was inspired.
"The students want action," Cromley said.
Since then, Cromley has helped organize the local March for Our Lives rally.
First, she took it over from a teacher and since then, student organizers have developed several committees to work on different strategies. They've drawn student representatives from more than 80 schools, including middle schools, universities, private schools and various districts. Cromley herself is in tenth grade at the John Cooper School in The Woodlands.
"We've had enough of these people in power telling us nothing can be done when clearly it can be. In other countries, things aren't like this. We want positive comprehensive action, we're tired of just thoughts and prayers," she said.
Cromley said that students have used text messages and social media to organize — though adults have helped with legal details and permitting.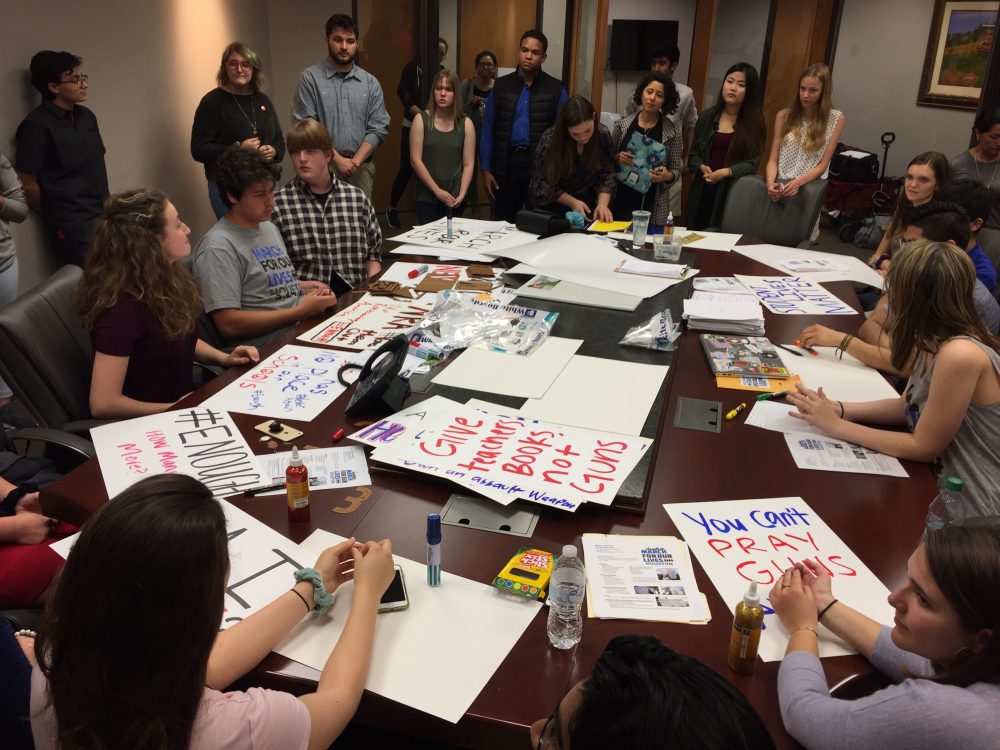 On Tuesday evening, more than a dozen students gathered in an office near the Galleria to make signs ahead of the rally. Cromley announced that Houston Mayor Sylvester Turner would be joining before she headed off to fundraise.
Madeline Lake, who is 16 and attends Conroe High School, said that they've drawn support from both Democrats and Republicans.
"The message is all the same," Lake said. "We don't want our children dying in our schools anymore or being injured. And we shouldn't let the political parties determine that. And so any change can be made if you make your voice clear and heard."
Lake said that they're asking for more background checks, raising the age limit for certain weapons and more support for mental health issues.
Marcel McClinton, who attends Spring Branch ISD, said that he wants to stand for victims of gun violence.
"Considering that this is not just a Houston thing and there are hundreds of marches going on around the country and around the world now, to a politician that means you can't ignore this," McClinton said.
"This isn't just 30 kids protesting outside of someone's office because they want change. This is thousands of people who are fed up with the notion that gun reform is something we can't talk about."
The students plan to start the rally at 9 a.m. at Tranquility Park near City Hall and afterwards, plan to march to U.S. Sen. Ted Cruz' office, since he's accepted more donations from the National Rifle Association than any other Houston-area politician.