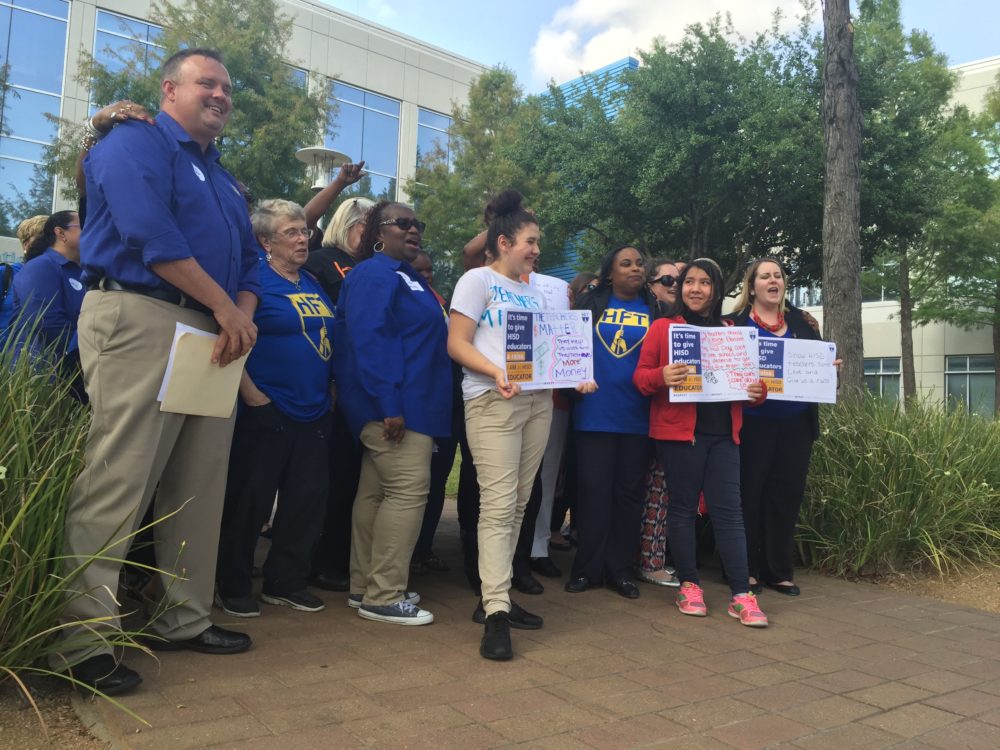 A few years ago, the Houston Independent School District recruited Jennalee Kwezi from North Carolina, offering a big salary jump. But the higher cost of living in Houston – plus divorce and two bouts with cancer – have taken a financial – and emotional – toll on her. She said that her campus at Westside High has become her family.
"It's more than a job to me. It's my life," Kwezi said. "And I desperately, desperately want them to know that a lot of teachers feel this way. We want to stay with these kids because they need us, but some of us may not be able to afford to do so."
Kwezi joined dozens of other teachers, bus drivers and lunch workers to press HISD trustees at their meeting Thursday to make their compensation more competitive with nearby districts in the budget for next school year.
The Houston Federation of Teachers has asked for a 5-percent increase for all teachers. They also want to negotiate the salary plan for mid-career instructors and those who have masters' degrees. Kwezi said that her masters has helped her in the classroom.
"So I feel that it's very diminished in the eyes of HISD since they don't pay us extra for that and I'm still paying off loans from my masters," she said.
Trustees will vote on the budget later this summer. So far they've discussed a 2-percent increase for teachers, though some, like Trustee Anne Sung, indicated the need for more at the meeting Thursday night.