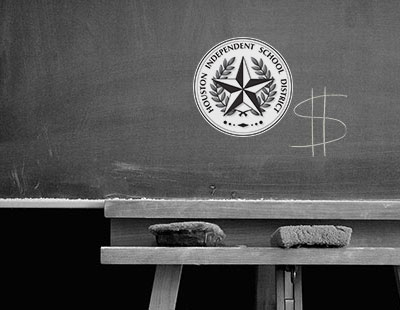 This weekend, HISD voters changed their minds on the district's "recapture" bill, flipping from a "no" to a "yes" vote on how to contribute to the state's so-called Robin Hood system.
With the yes vote, HISD will write a check to the state for about $77 million. HISD Board President Wanda Adams called that a win.
"What this means right now for the voters, is that we're just going to honor our responsibility as a district and pay the recapture payment right now," Adams said.
It also means HISD gets to keep its entire tax base, including properties like the Galleria. Before the yes vote, HISD was slated to lose $8 billion worth of commercial sites to pay the recapture bill.
Adams and others hope the "yes" vote will spur bigger changes to how Texas pays for public schools.
Bob Harvey with the Greater Houston Partnership pointed to a bill moving forward in the Texas Legislature that could boost funding for every student, House Bill 21, filed by state Rep. Dan Huberty, R-Humble.
"What it really represents is the beginning of a conversation that could really transform public school finance in 2019 or 2021. So, for the first time in many years, we're at least having a considered conversation," Harvey said.
Harvey added that the Greater Houston Partnership is committed to being a part of that continued discussion.