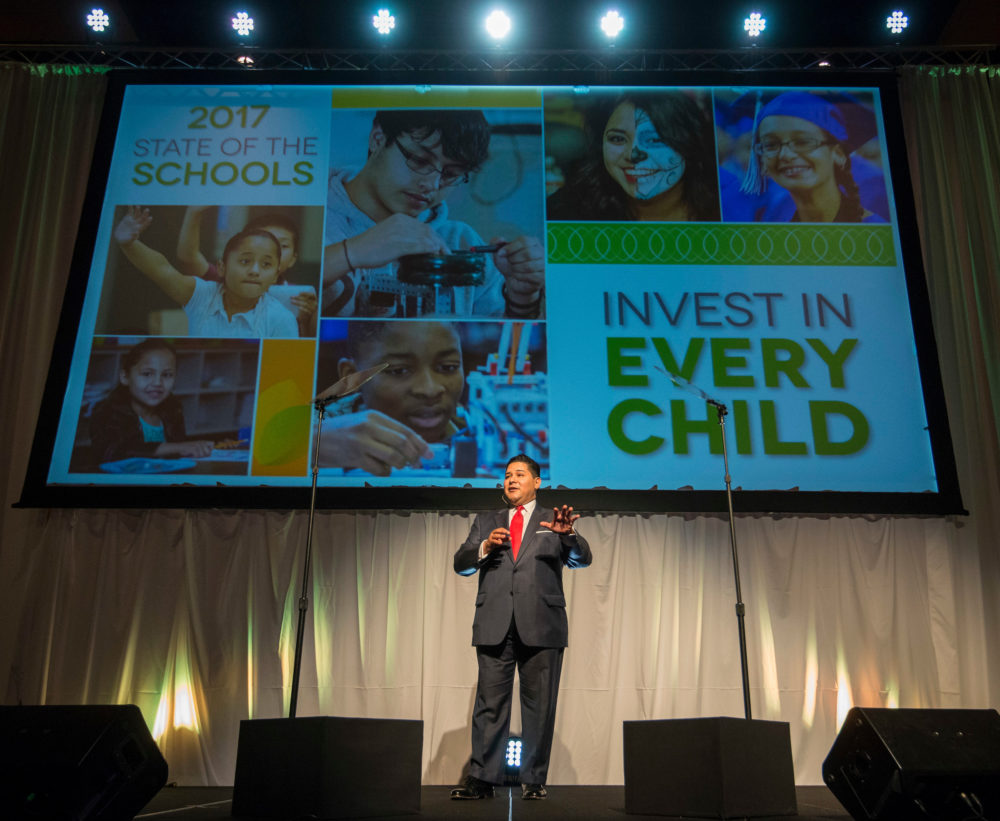 This week, voters in the Houston Independent School District will decide a school finance question worth billions of dollars, even though they won't see any dollar figure on the ballot.
The language on the ballot sounds confusing: "Authorizing the board of trustees of Houston Independent School District to purchase attendance credits from the State of Texas with local tax revenues."
Scott Hochberg, a former state lawmaker from Houston, translated what those "attendance credits" mean.
"It means the school district gets to use the cheapest option of just writing a check to the state rather than having a more expensive option for both HISD and HISD taxpayers," Hochberg said.
HISD analyzed the numbers and found that a "yes" vote costs less money in the long run. The first year's bill is about $77 million.
If voters say no – like they did back in November – then HISD will pay another way. The Texas Education Commissioner will take $8 billion worth of commercial property away from HISD's tax base, starting with the Galleria. Another school district will tax them instead. Currently, that will happen in July unless voters change their minds.
"One way or another, HISD and HISD taxpayers pay a recapture bill to the state," Hochberg said.
HISD has to pay because it's considered a property wealthy school district. The so-called Robin Hood law in Texas requires richer districts to share money with property poor ones.
Last election in November, there was a strong campaign for a "no" vote, including from Houston Mayor Sylvester Turner.
This election, that opposition has faded while a campaign for a "yes" vote has emerged from the Greater Houston Partnership.
"I think there's every indication that the public will understand the issue better this time and will vote 'for,'" said Bob Harvey, president and CEO at the Greater Houston Partnership.