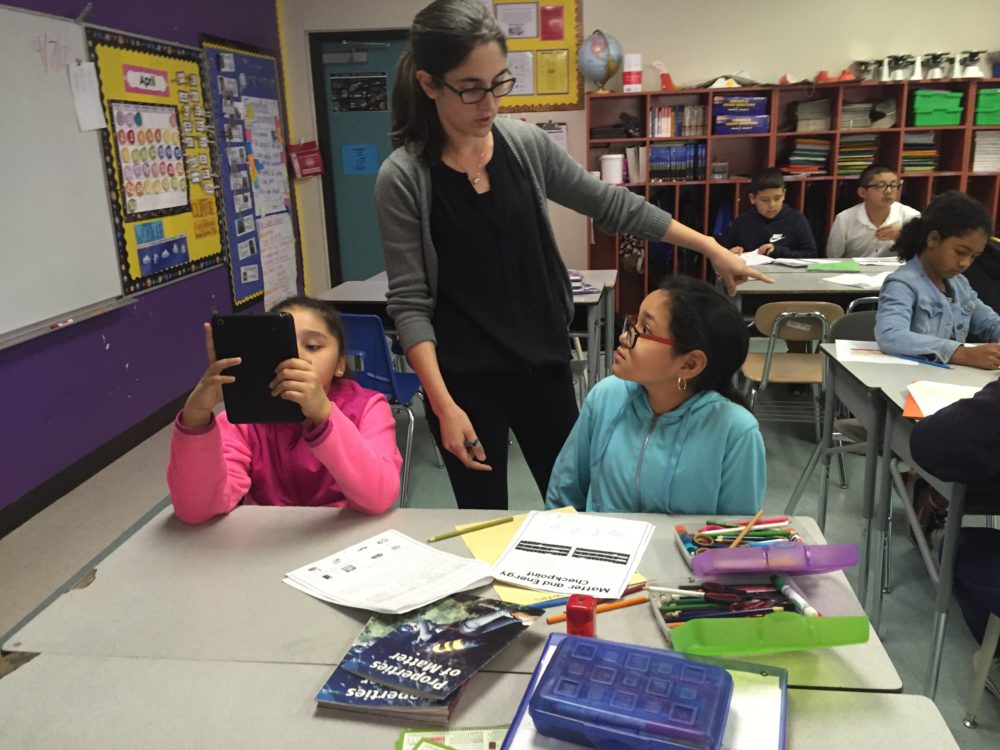 Texas teachers and students could soon have new, streamlined curriculum standards for science class. The State Board of Education is expected to hold a public hearing and vote on the revised standards this week.
In North Houston at Herrera Elementary, fifth grade science teacher Jessi Bautista was curious about the changes. When she looked at them, she became concerned that with the revised science standards, her students will miss out on some key concepts that will help them later in high school and life – like alternative energy resources and the carbon-dioxide cycle.
"I was very confused as to why we would be taking them out," Bautista said. "This reasoning of streamlining and simplifying, it doesn't seem necessary."
Other educators have called to streamline the science standards for different reasons. One is there are so many. Another is to remove controversial requirements to teach alternatives to evolution, like creationism.
Texas State University biology professor Sandra West has worked on the revisions. She said that those items from fifth grade won't be lost. Instead, they'll be folded into other sections of the standards or older grades, also known as the TEKS.
"The science TEKS are edits of edits. What we need to do is start with a blank slate and have a completely brand new set," West said.
She added that it's better to focus on the big ideas of science in the state's curriculum blueprint.