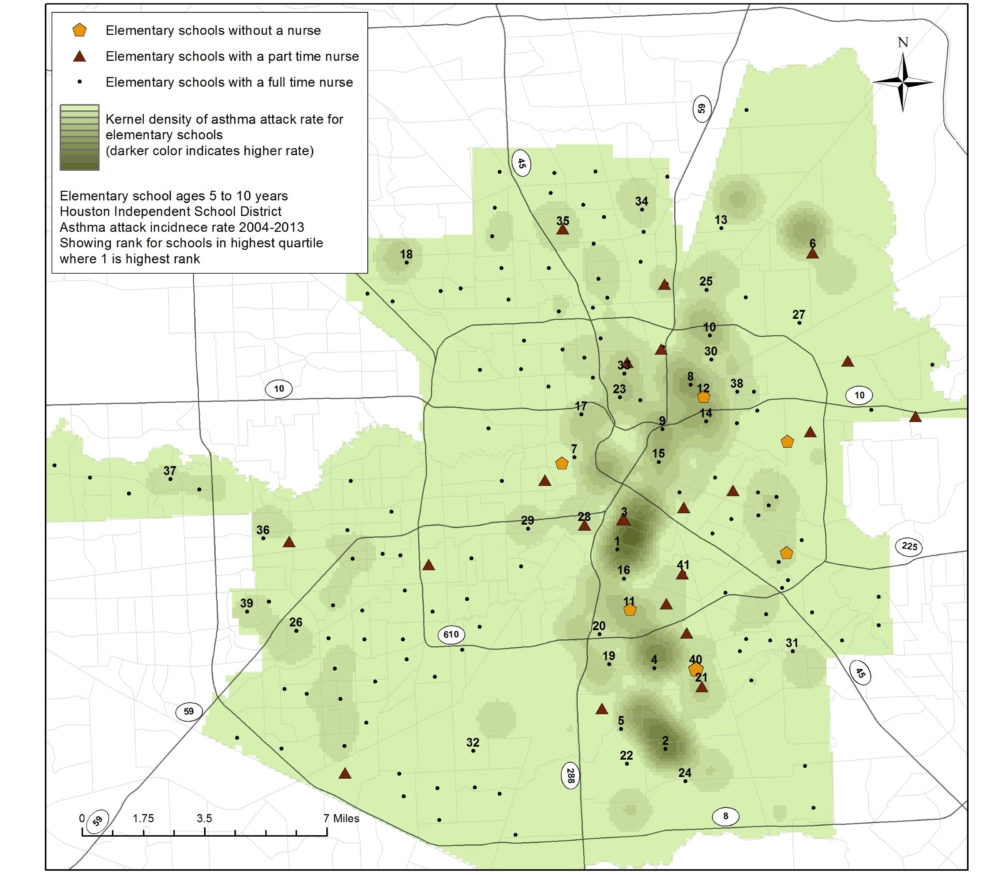 Almost every other day, an emergency ambulance rushes to a Houston school zone to treat a child suffering an asthma attack that's gone out of control.
That's according to a new study from Rice University. The lead researcher spotted another trend from 10 years' worth of data.
"One difference that comes out is a higher percentage of those schools do not have a nurse," said Loren Raun, an assistant research professor at Rice and the chief environmental science officer for the city of Houston.
Raun said that those ambulances go to certain school zones more than others: more areas on the east side of town, more elementary schools and more places with poverty. Black children made up the largest percentage of ambulance-treated asthma cases, followed by Hispanic students.
Raud added that using ambulances to treat asthma adds up to millions of dollars, with each trip to the hospital costing about $10,000.
"And that doesn't include the cost for a lost day of work for the caregiver who has to be home to take care of the child. And it doesn't take into account lost school days and so that's an underestimated cost," she said.
Those lost school days cost students with asthma, who can fall behind in school.