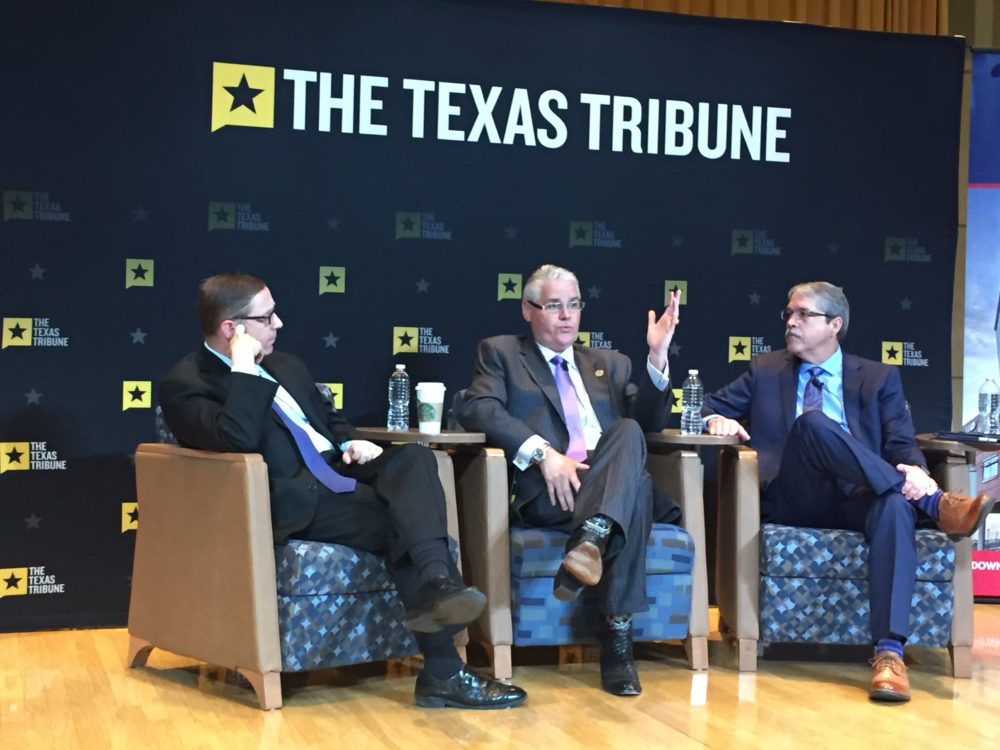 For decades, Texas has struggled to figure out how to pay for public schools.
But one key GOP state lawmaker is taking on the challenge. Here's how state Rep. Dan Huberty, R-Humble, wants to approach it.
"If you think about this as a house, the first thing you pour is your foundation," Huberty said. "When you have your home and you have a crack in your foundation, you call the foundation guy, and you bring them in and you shore that up and that's what I believe we're supposed to be doing."
This session it looks like Huberty will be the foundation guy for school finance. He told the audience at a Texas Tribune event on public education that he'll file a major bill on the issue next week.
The Houston-area Republican leads the House Public Education Committee.
Huberty wouldn't give exact details of the bill but his house metaphor gives a clue. In Texas school finance, the foundation is the basic funding per student that each district receives.
Huberty said that he wants to look that basic budget and tweak the formula.
"We're working to put the money back to where it belongs in the formulas, so that we can rise the tides so you have the resources so you can do your job," Huberty told one school official at the forum.
Huberty's expected bill adds to another effort to fix school finance in the Texas Senate. There Sen. Larry Taylor, R-Friendswood, leads a group to rethink the whole system.
Both Taylor and Huberty said that they can start this session but it will take several years for a complete reform of Texas school finance.