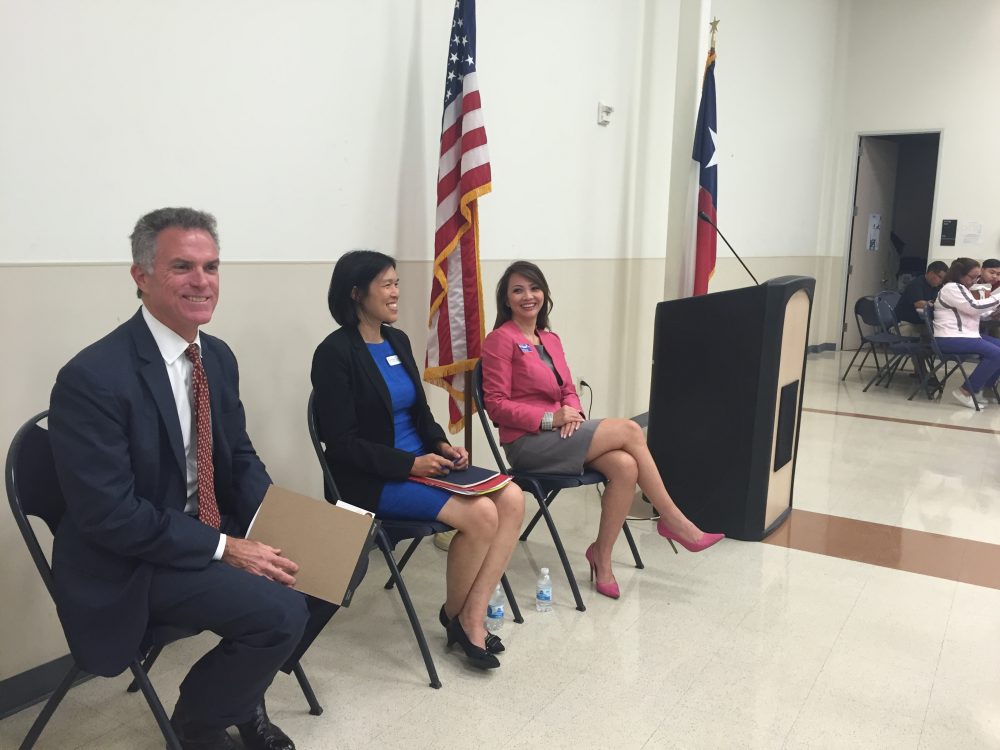 Over the weekend, the run-off race for the Houston school board came down to a narrow margin: just 27 votes.
Former teacher and HISD graduate Anne Sung squeaked through to victory, beating first-time candidate and attorney John Luman.
The results, tallied by the Harris County Clerk's office after polls closed Saturday, mean that Sung will represent District VII on the board for the Houston Independent School District. The area includes Lamar and Wisdom high schools.
Sung told supporters in an email that she's humbled and grateful to have their confidence and that she's ready to start the "real work."
But her opponent Luman may not concede quickly.
Luman wrote in a campaign email Sunday that "given the tightness of the race, I feel compelled on behalf of all of you who supported and invested in me to ask for a ballot recount."
He added that if the situation were reversed, he'd expect Sung to do the same.
Sung is scheduled to take office in January and will serve the remaining term of outgoing Trustee Harvin Moore. That term runs through 2017.
"As a former student of HISD, I am grateful for the education that I received, and now the opportunity to serve the district," Sung said in a statement. "This is a tremendous honor and I want to work to give students the opportunities that I had."