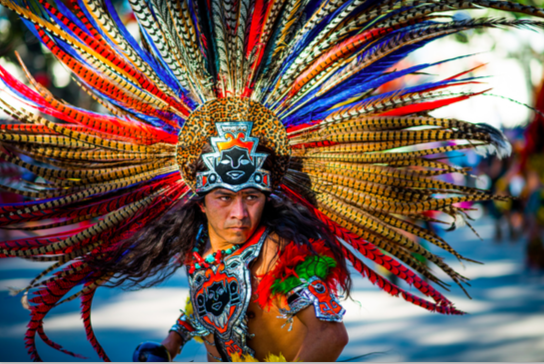 Since state education board members first considered the book called "Mexican American Heritage," the publisher has made more than 200 changes.
Now the book is returning the the Texas Board of Education for more public testimony and a potential final vote.
"We've tried to dot every 'i' and cross every 't' and go above and beyond board," said Cynthia Dunbar, the former Texas board member who leads the publisher, Momentum Instruction. "And yes, we are very, very, very proud of the work that we've done."
She said that work meets all the state's requirements. Plus she said that it addresses concerns from historians and activists. They protested the book was riddled with errors and culturally biased material. For example, the original text called Mexican Americans "lazy."
Dunbar said that of all changes, there were only a few corrections to fix factual errors. The rest were editorial revisions to allay other concerns.
"To that end, it would be a different edition and that's how we submitted it to the board, to update all the content that we've added," she said.
Those edits aren't enough for scholars and activists like Tony Diaz, who also goes by the name "El Librotraficante," the book smuggler in Spanish.
"From what we're looking at, the edits the publishers have made have only led to new errors," Diaz said.
When asked him for an example of one of those new mistakes, he declined and compared it to reviewing work by some of his students.
"As a professor, when I grade a student's essay and circle all the comma splices, but they correct only what I circled, they haven't learned how to correctly write grammatical prose," Diaz explained.
That's why Diaz believes taht the social studies book still isn't suitable for the five million children in Texas public schools.
"So this book is beyond repair. So we want to make it clear that we want this book rejected no matter how many different edits they may be made," he said.
Diaz plans to rally in Austin on Tuesday with about fifty students, parents and community members from Houston. The state board is scheduled to have a public hearing on the book Tuesday, then a committee hearing Wednesday and a potential final vote Friday.
"I think this is a moment where we're going to have to have Democrats and Republicans work together to vote this book down," he said. "We'd like for them to open up the call for books again."
When Texas first called for new materials to teach ethnic studies, this was the only book submitted.
Momentum Instruction has made more than 200 changes – mostly editorial revisions and also some factual corrections – to its book called Mexican American Heritage.
You can find them here: