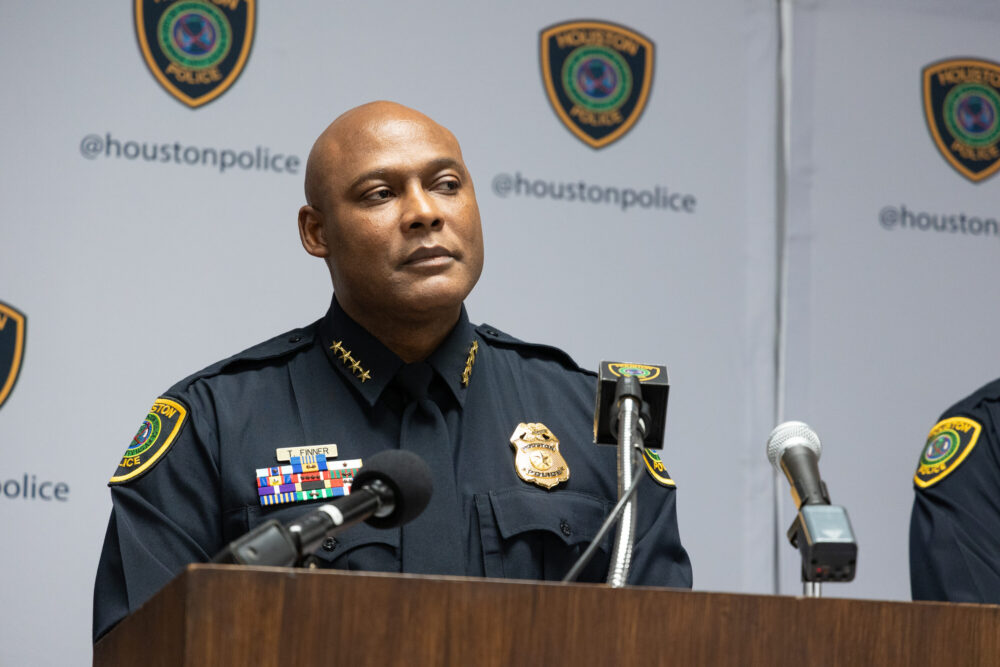 25 people were charged in a major auto theft ring bust that would target pricey vehicles in high-end apartment complexes around town, Houston police said Wednesday. The bust came to fruition after police conducted a years-long investigation into a comically extensive series of high-end vehicle thefts.
Police eagerly announced the arrest of the "ring leader" 33-year-old Mazimiliano "Max" Rodriguez in the major scheme during a press conference Wednesday. 24 other people were who were employed by Rodriguez to carry out thefts for him were also arrested and charged.
Those involved in the auto theft ring said Rodriguez would give them "work phones" and paper license plates to carry out the thefts, police said. Rodriguez would often conduct FaceTime video calls to direct his workers to specific vehicles to steal before dropping cash payments on various roads in return.
Police believe Rodriguez is responsible for at least $10 million worth of stolen vehicles in the Houston area, Tolan Harding, auto crimes task force lieutenant said.
"Max has more than 30 prior arrests, was on two separate bonds, and still committing crimes," Harding said. "Now not all the vehicles that were stolen have been recovered. Some of them that had been recovered were sold to innocent purchasers. They didn't know that these vehicles were stolen, and Max victimized people as well."
Among those stolen, baseball Hall of Famer Reggie Jackson's Dodge Hellcat, which was stolen from a parking garage in August, police said.
Police said despite his catalog of auto theft arrests, linking him to the major ring proved to demand a years-long investigation that ended just days ago.
"Finding the affirmative links between Max and the stolen vehicles," made the investigation long-lasting, Harding said.
"Once you recover a stolen vehicle, you're backtracking," he said. "After about Max's second arrest, he was out on bond. He isolated himself by hiring his workers, preying on homeless and drug addicted people to work for him."
Those workers temporarily acted as a shield between Rodriguez and the police.
Now Rodriguez, arrested Sept. 8, is being held on a $1.5 million bond for charges including aggregate theft and organized crime.
Charges against all 25 people involved in the crime ring were filed, but only 23 people have been arrested. Police are still searching for 18-year-old Devani Laguna and 20-year-old Adrian Anthony Longoria.
"Hopefully people understand that people like this, without a doubt, need to be off our streets and locked up in jail," Houston Police Chief Troy Finner said Wednesday.
"People said we go after violent criminals, but we go after criminals that are causing havoc in our city," he said. "I'll let the courts do what they do."