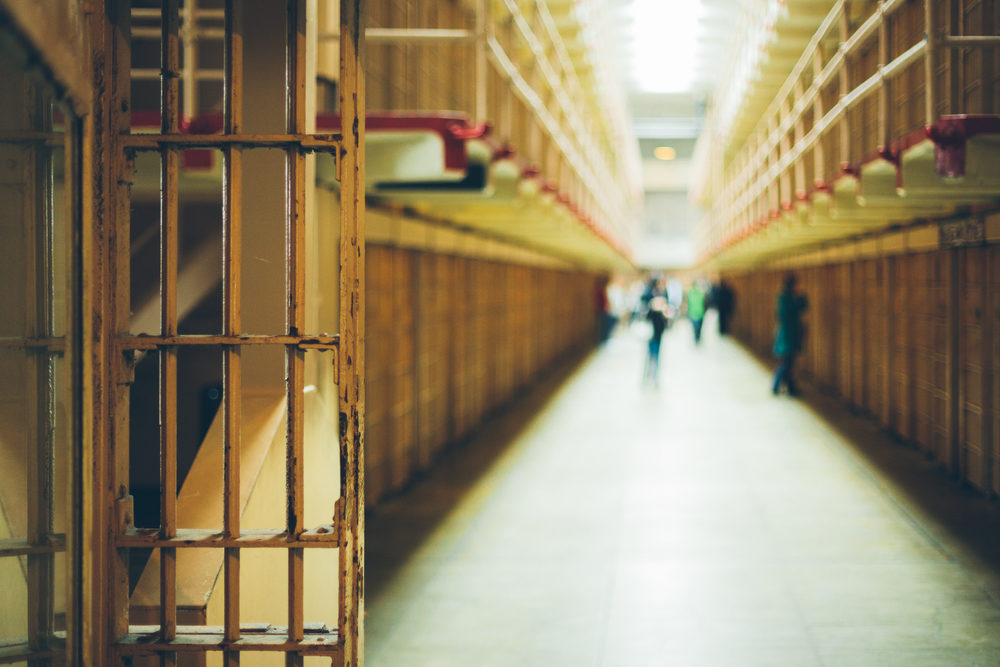 A man convicted of a Houston capital murder who has languished on death row for more than three decades – even though it was long ago determined he could not be executed because of mental incompetence – now has the possibility of being released from prison on parole and sent back to his native Bangladesh.
The Harris County District Attorney's Office is no longer seeking the death penalty for Syed Rabbani, 58, who was convicted and sentenced in 1988 in the shooting death of 21-year-old Mohammed Jakir Hasan, a convenience store clerk who had at one point lived with Rabbani. The Texas Court of Criminal Appeals earlier this fall granted a 29-year-old request for a new punishment phase of Rabbani's trial, citing improper sentencing instructions given to the jurors, and prosecutors subsequently decided to avoid such a trial and allow Rabbani to have a life sentence with the possibility of parole.
Rabbani's attorney, Benjamin Wolff of the state Office of Capital and Forensic Writs, has asked Harris County Judge Lori Chambers Gray to recommend parole for Rabbani, who would have been eligible for a parole hearing in 2010 if he had originally been sentenced to life in prison. Wolff claims Rabbani, who has family in Bangladesh who has offered to take him in, had been abandoned by his previous attorneys, ignored by prosecutors and judges and neglected and mistreated by the Texas Department of Criminal Justice, leading to compounding physical and mental ailments that have left him in a vegetative state.
"He's never going to walk the streets again. He can't walk," Wolff said. "If he gets paroled, he's not going to ever be in society here. What it means is he has family that still loves and cares about him in Bangladesh. He can go home and kind of be under their care and have whatever remaining days of his life that he has. That's the humane thing."
Joshua Reiss, the division chief for the Post Conviction Writs Division at the Harris County DA's office, acknowledged that Rabbani's case is a "due process disaster" but disputed the notion that prosecutors have any responsibility for that. He said Rabbani was "abandoned" by two previous defense attorneys who could have done more to advance his writ for habeas corpus relief, which was filed in 1994 by then-attorney Dick Wheelan, who died in 2008, leading to the case being assigned to Staci Biggar in 2010, according to Wolff.
Reiss and Wolff both said they have found no indications that Biggar, who could not be reached for comment Wednesday, took any actions on behalf of Rabbani. He was considered too incompetent to be executed as far back as 1994, Wolff said.
Reiss said the unique circumstances of the case, and Rabbani's "deteriorating physical and mental health over the intervening 35 years," led to the decision to no longer ask for the death penalty.
"I think it's important to realize he wasn't on death row willy nilly," Reiss said. "There was a righteous reason he was on death row. I think it's important in the interest of the victims to recognize that. ... This was someone who, 35 years ago, was extremely violent."
Wolff said Rabbani has been in solitary confinement because of his death row sentence and that recommendations by TDCJ medical staff to place him in hospice care were not granted because of that sentence. Wolff said Rabbani has experienced hypothermia at least twice while in prison in Huntsville and also has suffered from seizures, acute pancreatitis and a heart attack, among other ailments.
Wolff wrote in a Monday letter to the court that when he visited Rabbani earlier this year, he was "mired in the misery and filth of an Estelle Unit hospital cell smeared with feces and littered with crumpled, stained bed pads."
"It was horrifying," Wolff said Wednesday.
Amanda Hernandez, a spokesperson for the TDCJ, refuted the prison conditions described by Wolff and said her department cannot speak to the specific care of individual inmates.
"All inmates have access to comprehensive health care, including mental health care," she said in a statement. "Both security and nursing staff attend to inmates on a regular basis."
Reiss credited the Harris County District Clerk's Office for shining fresh light on Rabbani's case, because it was among a collection of writs of habeas corpus that had been sitting in judges' queues for years and were sent to the court of criminal appeals. Reiss also credited Wolff with identifying the case, looking into it and submitting an amicus brief to the court of criminal appeals.
Wolff forwarded the brief to Reiss, the prosecutor said, and they subsequently began discussing the case and advanced it to where it is now. In addition to asking the judge to recommend parole for Rabbani, Wolff said he also has asked Chambers Gray to order that Rabbani be placed in hospice care.
"Under the circumstances, this whole case I think of as a moral injury, a moral injury to the legitimacy of the Texas criminal legal system," Wolff said. "He was abandoned by his lawyers, abandoned by the court, ignored for decades by (previous) Harris County district attorneys and was very poorly served by the TDCJ. ... He's been in solitary confinement all these years when he doesn't have to be."