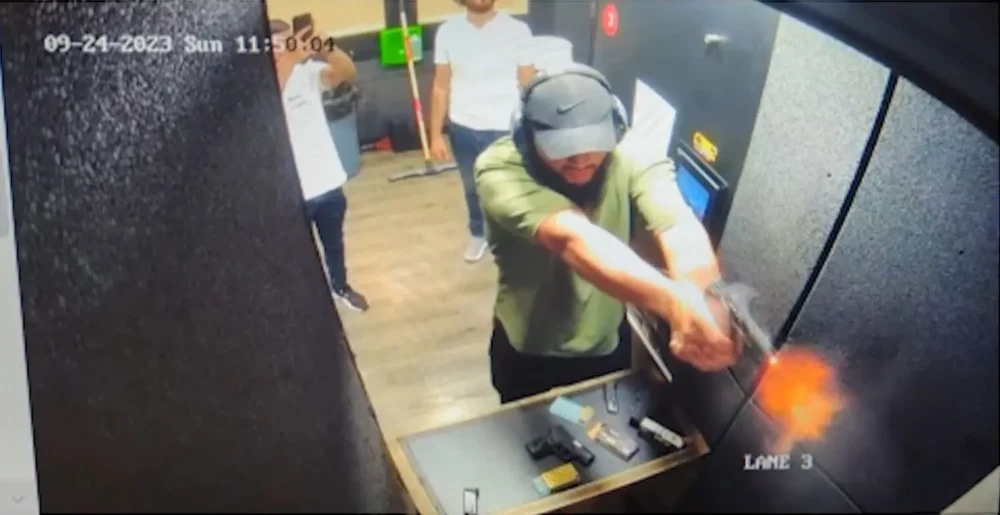 A Houston man who was in federal custody after allegedly studying bomb-making and expressing support for killing Jewish people online pleaded not guilty Monday to being in possession of a firearm in his arraignment.
A judge Monday determined that 20-year-old Houston resident Sohaib Abuayyash will face trial in January.
Abuayyash was arrested in October after being charged with unlawful possession of a firearm by an immigrant under a nonimmigrant visa. His visa status doesn't permit him to possess or use firearms.
In a complaint filed against him, social media screenshots show Abuayyash using firearms at Houston-area gun ranges. Recent court documents allege Abuayyash contacted others with "radical mindsets" and conducted training for a possible attack.
In a U.S. Senate Committee on Homeland Security hearing in October, FBI Director Chris Wray referenced Abuayyash as a Houston man in custody after "studying how to build bombs and posting online about his support for killing Jews."
"The terrorist threat has been elevated throughout 2023, but the ongoing war in the Middle East has raised the threat of an attack against Americans in the United States to a whole other level," he said when addressing looming threats on the United States amid a long-lasting war in the Middle East.
A law enforcement source told CNN on Nov. 13 that Abuayyash was "plotting to attack a Jewish gathering."
Abuayyash has remained in custody since his arrest in October. If convicted on federal firearm charges, Abuayyash could face up to 15 years in prison.
"As anti-semitic threats against Jews in the United States have reached historic levels in recent weeks, it is critical that we ensure the safety of Jewish families in Texas's Seventh Congressional District and across our country," Texas Congresswoman Lizzie Fletcher said in a statement after Abuayyash was arrested.