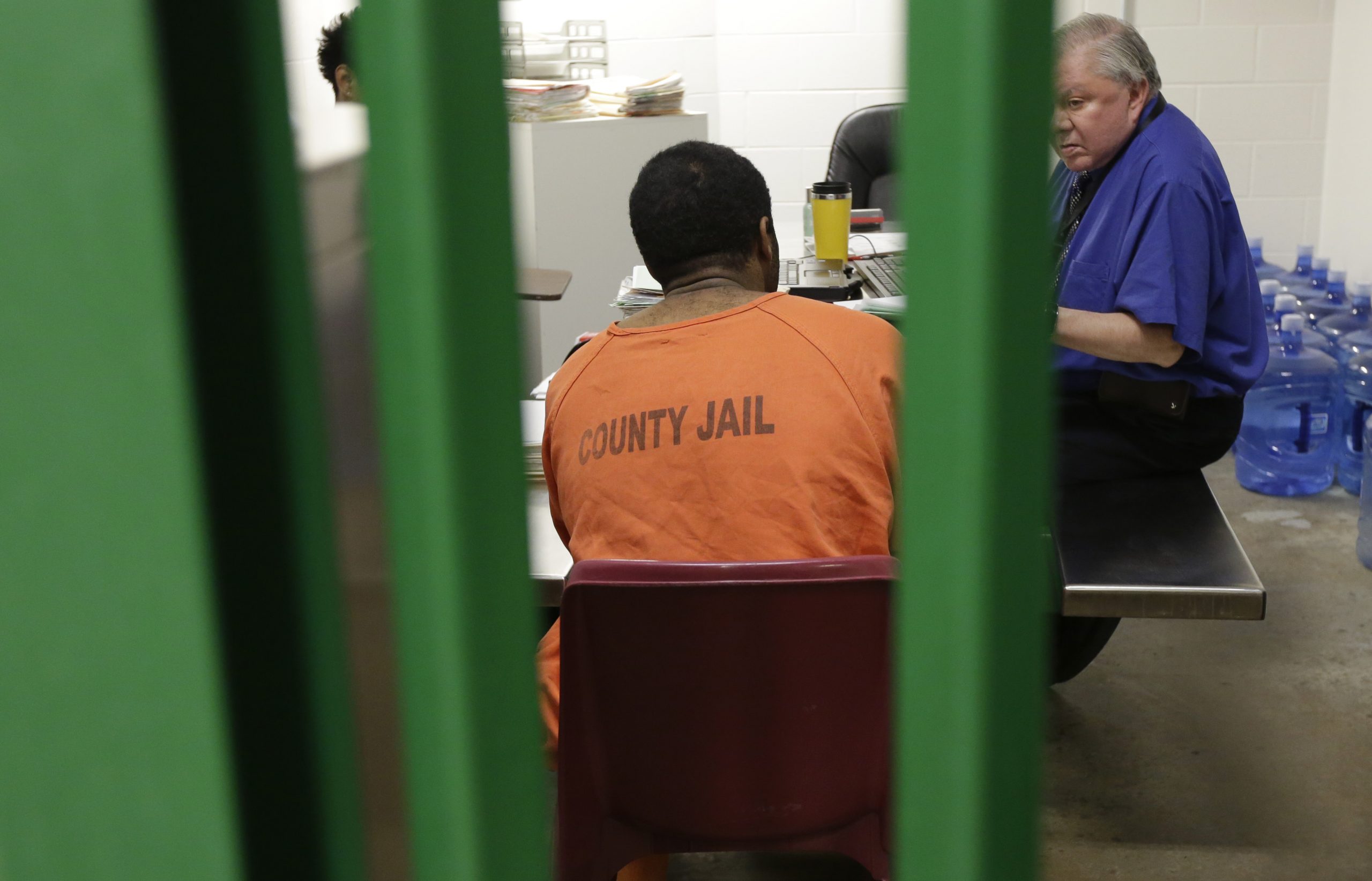 Harris County officials are expected to address continued overcrowding and understaffing within the county jail during a meeting with state officials this week.
Since Sept. 7, 2022, the Harris County Jail has continuously violated statewide safety standards for not providing timely medical care, keeping people in holding cells for longer than the legal limit and insufficient staffing levels within the facility.
Officials with the Texas Commission on Jail Standards have previously warned the county that they could face state intervention if the laundry list of issues within the troubled facility aren't remedied.
"Next steps could possibly be reducing [the jail's] approved capacity to operate to come into line with the staff they have available," said Brandon Wood, executive director of the Texas Commission on Jail Standards.
MORE: Lucio Vasquez discusses this story on Houston Matters
The commission issued a remedial order nearly 200 days ago focused specifically on the facility's lack of staff. In August, Wood said that he believed understaffing was the catalyst for the jail's handful of safety violations.
"Staffing, being the major driver of these areas of concern, is a difficult issue to address, but they are going to have to figure out a way to address it," Wood said. "They need to be making measurable, sustainable progress in very short order."
Now, during the commission's quarterly meeting on Thursday, county officials will once again be held to the fire and asked to outline efforts they've taken to alleviate the facility's problems.
One of these efforts came in the form of 12% salary increases for detention officers back in September in an effort to reduce turnover and understaffing within the overcrowded facility. Officials also approved funding to equip detention officers with body-worn cameras and to hire five Jail Population Specialists, who will be tasked with identifying stagnant cases in an effort to expedite the court process and depopulate the facility.
Additionally, County Engineer Milton Rahman told county officials on Tuesday that his department was currently conducting a study analyzing the jail's infrastructure and potential upgrades in an effort to reduce the risk of injuries and deaths. According to Rahman, the study should be complete by the end of January 2024.
"We have invested, since my arrival at Commissioners Court, over $120 million to update the way the jail operates," said County Judge Lina Hidalgo on Tuesday. "But we still have the highest population that we have had, at least since I've been here, and that's unacceptable."
However, jail reform advocates — like Krishnaveni Gundu, the executive director of the Texas Jail — believe money won't address the root cause of the issues within the troubled facility.
"When people keep pointing to the staffing issue, they forget that what's actually killing people in there is the culture," Gundu said. "They're pointing to paying more as a way of retaining people, but it's still those very stuffers who are killing people. It's the culture that has been perpetrated from the top down that's killing people."
So far this year, at least 15 people have reportedly died while in custody at the jail. This comes after at least 27 people died while in custody — the highest number in nearly two decades, according to county records and the Texas Justice Initiative. As of Tuesday, there were 9,365 people in the jail and 1,256 people were being outsourced to other facilities, according to the Harris County Jail dashboard.
The commission's meeting will begin at 9 a.m. on Thursday in Austin and will be streamed online.