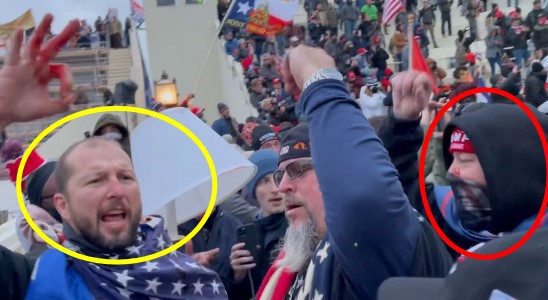 A Katy man Friday pleaded guilty to assaulting a federal law enforcement officer during the Jan. 6, 2022 insurrection at the U.S. Capitol.
The plea was part of an agreement with the U.S. Attorney's office that said 43-year-old Adam Jackson is subject to eight years in prison for his involvement in the Jan. 6 Capitol insurrection when more than 2,000 people gathered to rally against presidential election results and breech the U.S. Capitol doors after former President Donald Trump said the election was "stolen" by his opponent.
The Federal Bureau of Investigation received a tip about Adam Jackson's involvement from a distant relative, according to court documents.
More than 1,000 arrests were made and 300 defendants have been charged with assaulting, resisting or impeding officers, according to the U.S. Attorney's office. 99 defendants have been charged with using a deadly or dangerous weapon to cause injury to officers.
Court documents assert Jackson assaulted law enforcement officers, and Jackson confessed to throwing a large orange cone at officers and charging at them with a stolen police riot shield.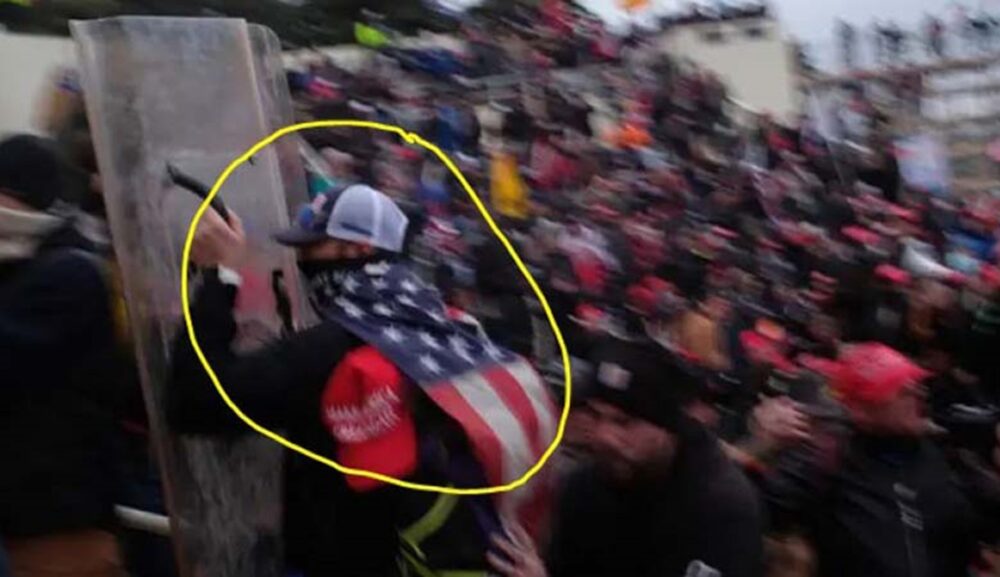 Jackson and his brother Brian Jackson posted several videos and photographic evidence on Facebook documenting the event, many of which have since been deleted.
Before marching towards the Capitol entrance, Adam Jackson climbed to the top of a ladder on the west terrace, where he took videos of rioters engaging in altercations with law enforcement officers and yelled expletives while encouraging their aggression, according to court documents.
Plaintiffs asserted Brian Jackson attempted to delete evidence during the investigation by unsending several messages about his participation in the riot, and asked others to delete videos and messages he had sent.
Adam Jackson retained a New-York based attorney, Joseph McBride, who has made a name for himself defending other Jan. 6 insurrectionists. A page on McBride's website welcomes monetary donations that "contribute to the fight for the freedom of January Sixers…"
McBride did not respond to a request seeking comment Monday.
"Our Firm has been America's leading legal voice regarding the Department of Justice's malicious prosecution and horrific treatment of January 6th Detainees, challenging cases when nobody else would dare look at them," according to the attorney's website. "All our January 6th clients have been released from pretrial detention due to Mr. McBride's advocacy in DC District Court."
Adam Jackson is scheduled to be sentenced Feb. 9.
At least five Houston-area men have been convicted for their involvement in the riot. Christian Cortez of Seabrook was sentenced to four months in prison last May after pleading guilty to civil disorder, Joshua Lee Hernandez of Houston pleaded guilty last November to two felony crimes, Shane Jenkins of Houston was found guilty in March of seven felony crimes and two misdemeanors, and Joshua Lollar of Spring pleaded guilty to a felony in May and was sentenced to 13 months in prison.
Just months ago, Nederland resident Michael Marroquin, 63, was arrested and charged with seven crimes related to his alleged involvement in the attack on the U.S. Capitol in 2021.