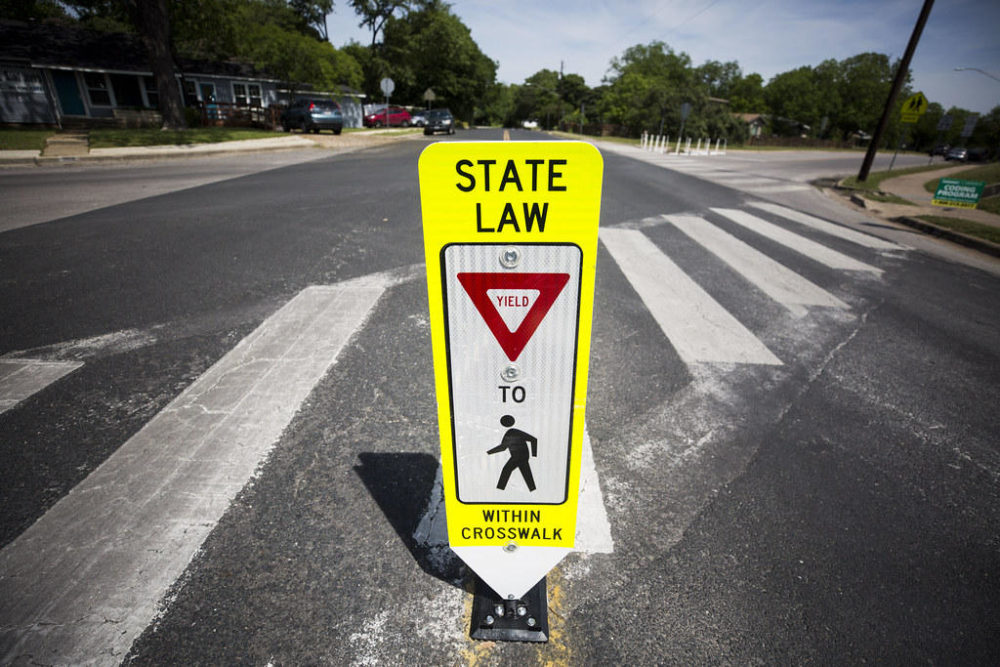 A Fort Bend man was arrested and charged Friday after striking and killing a pedestrian at a Sugar Land crosswalk.
Bao Giang was charged and could be the first to face a prosecution under a new cross walk law, The Lisa Torry Smith Act, that finds a motor vehicle accident involving pedestrians within an area of a crosswalk an offense, and falling in violation of the act will land offenders with at least a Class A misdemeanor charge, up to a felony. The collision happened around 8 a.m. Friday when Giang collided with Don Yeager, a Sugar Land resident, in a New Territory subdivision crosswalk.
Yeager was flown to an area hospital and died about an hour after the incident, KHOU 11 reported. Facing unassigned felony charges under the crosswalk act, Giang is currently being held on a $75,000 bond.
The new act says a person commits an offense if they cause bodily injury to a pedestrian or person operating a bicycle, motor-assisted scooter or golf cart. Under the law, if the victim suffers serious injuries, the charges can be upgraded to a state jail felony.
"We have a real problem in our county," Brian Middleton, Fort Bend County District Attorney said in a press release. "We are hearing multiple reports of motorists completely ignoring pedestrians in crosswalks across the county, including children in school zones."
841 people died in pedestrian-related traffic crashes in Texas in 2021, an increase of 15 percent from 2020, according to the National Highway Traffic Safety Administration.
Drivers who violate the law may be held criminally responsible, which could include a Class C misdemeanor traffic violation up to a state jail felony if the violation causes serious bodily injury, according to the State Bar of Texas.
Lisa Torry Smith was walking her 6-year-old son Logan to school on the morning of Oct. 19, 2017 when a vehicle struck them both on a crosswalk in Missouri City. Logan walked away from the collision with severe injuries. His mother died shortly after.
A Fort Bend County Sheriff's Office investigation of the death revealed that the driver was turning left into the intersection when they collided with Smith and her son. The driver was charged with criminally negligent homicide, but that charge was eventually no-billed by a grand jury, according to the State Bar of Texas.
Middleton drafted the law in response to the incident after the driver walked away from the incident with a ticket, and is encouraging residents to pay closer attention to crosswalks.
"I pushed this in the media and had my investigators enforce the law at local schools within the past two weeks alone," Middleton said. "Our county is better than this. Drive respectfully and save lives."