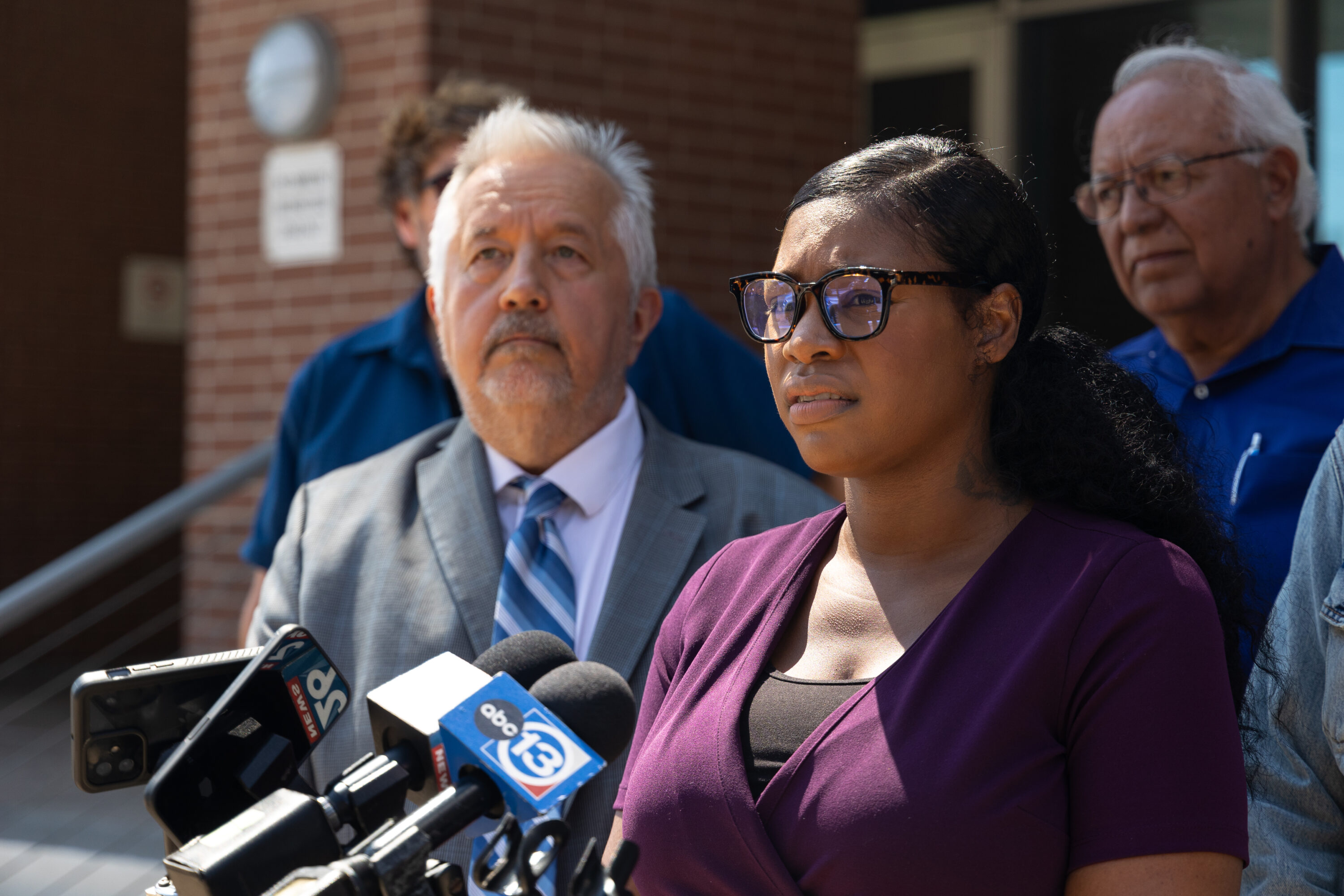 A woman who says she was sexually assaulted by a Harris County sheriff's deputy three years ago spoke out for the first time on Tuesday — two months after the former officer pled guilty.
According to court documents, Harris County Sheriff's Deputy Michael Hines was working security at a club in Midtown called The Address on Feb. 23, 2020. Court documents say Hines was in uniform and using a county squad car when he put Shanita Terrell in the front seat of the car under the guise of taking her home.
The next morning, Terrell woke up in her bed with pain and went to a hospital, where she was tested with a rape kit that found Hines' DNA, according to court records. Hines was eventually charged with attempted sexual assault and pled guilty in June. He was sentenced to six years of probation and has to register as a sex offender for the next 10 years.
During a press conference on Tuesday, Terrell said the last three years have been "devastating," and added that she believes Hines got off easy.
"I don't feel like it was fair. He should have had jail time," Terrell said. "I can't trust no one. And when it's time for me to call the cops, I don't think I would because I'm scared. Like, would it happen again? Like, is it okay to go to officers?"
This comes after a Harris County Grand Jury declined to charge Hines with sexual assault of a child in 2018, according to court documents. Four year later, Hines pled guilty to assaulting a family member after a separate incident, which resulted in the former officer being sentenced to three months of probation.
During Tuesday's press conference, Kallinen said the Houston Police Department prohibits their officers from working security for bars and clubs, and added that he believes the sheriff's office should follow suit.
"When officers work in clubs, the clubs are basically getting to buy that governmental immunity," Kallinen said. "You have to prove that there's a pattern of practice and oftentimes the bar, based upon the law, can just slide out of it by saying 'oh, they were doing legal work and so we're not liable.'"
Kallinen is representing Terrell in a lawsuit filed Feb. 2022 against Hines and the club. On Tuesday, Terrell said that she's trying to "make sure this never happens again" while she tries to "just move forward with life."
"Just trying to heal, process. Trying to be at ease," Terrell said. "That's all I can do."