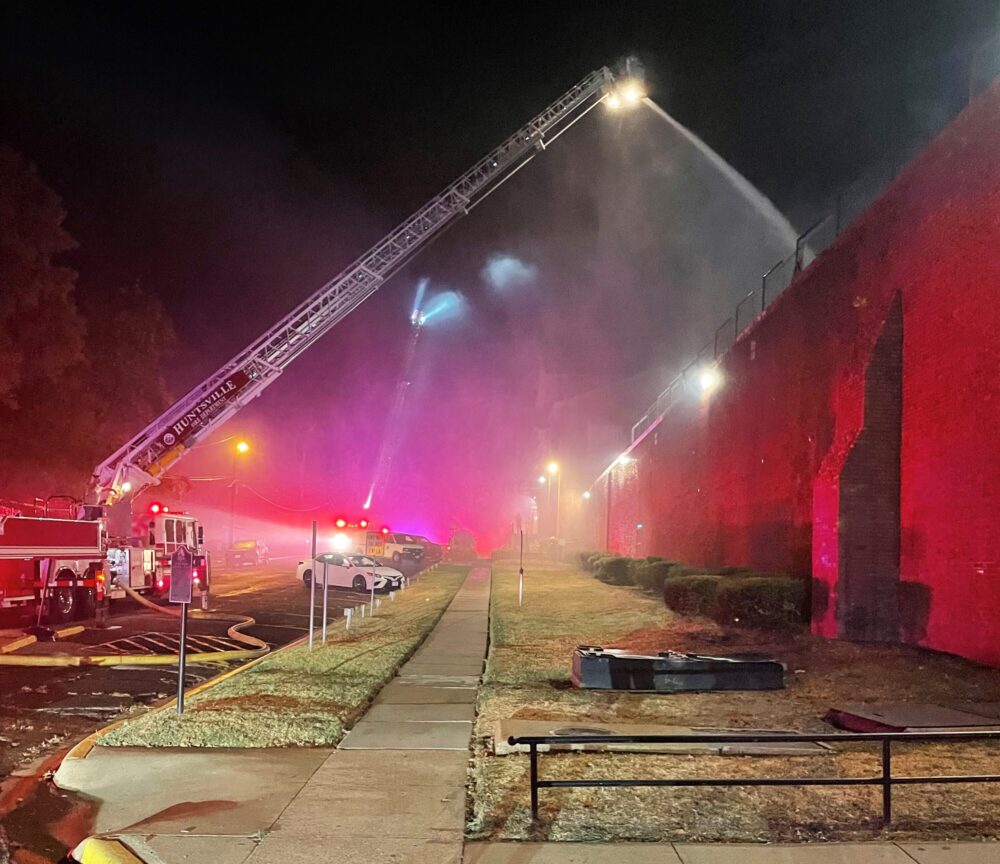 About 655 inmates were evacuated from their cells when a fire erupted early Friday morning at the state prison in Huntsville, according to the Texas Department of Criminal Justice (TDCJ).
The evacuated prisoners were moved to a secure location within the 174-year-old facility in downtown Huntsville, which houses about 1,600 inmates in all, TDCJ spokesperson Amanda Hernandez said during a Friday morning news conference about the fire. No injuries to inmates or staff had been reported at that time, she said.
"Everyone is accounted for, and everyone is safe," Hernandez said.
Both Hernandez and Huntsville Fire Chief Greg Mathis said it was too early to determine the cause of the fire and whether it was started by an inmate. The most impacted areas of the prison were the attic of the west building and the attic of the third-floor administration building, which is near the area where inmates are housed, Hernandez said.
The fire started at about 2:30 a.m. and was still burning after sunrise. Mathis said during the subsequent news conference that the fire had been contained but still called it an "active event."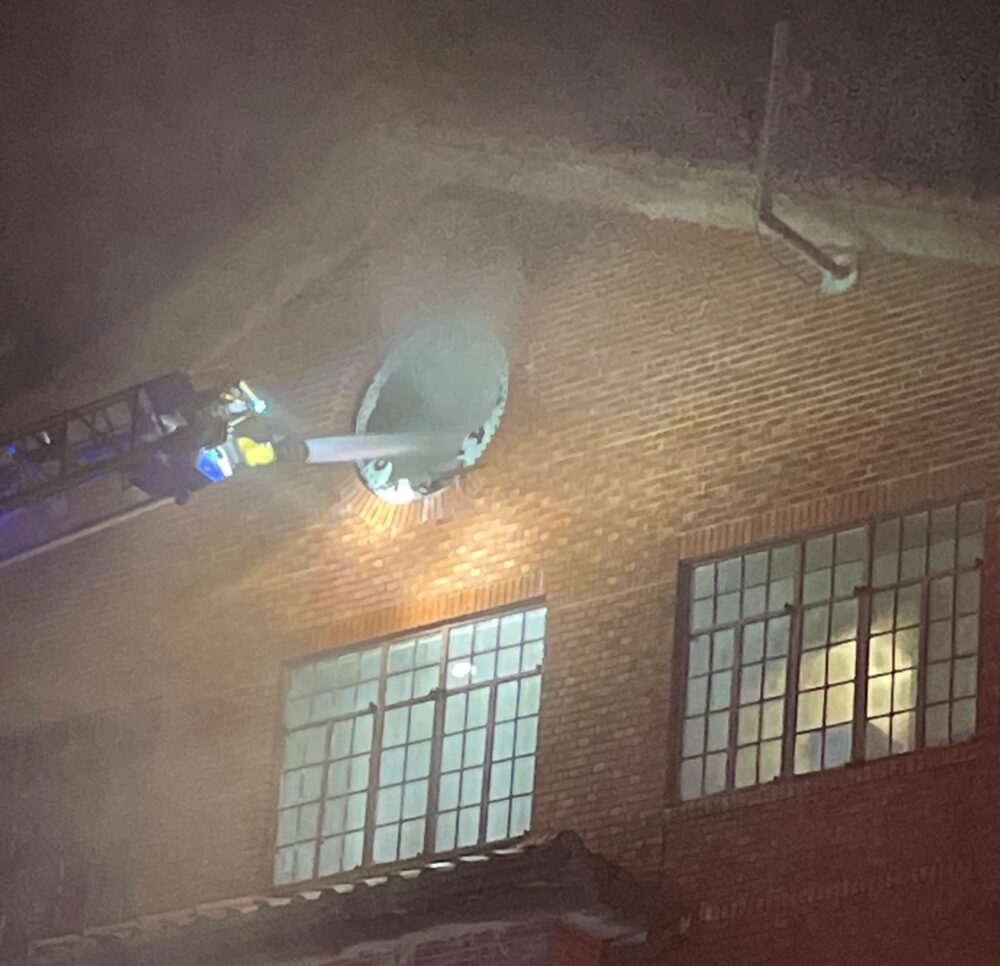 "We do currently have the main body of fire knocked down," he said. "We're still working on a little bit of fire extension in the main administration building up on the third floor. We're doing some ventilation operations.
"This is going to be a pretty extensive mop-up operation," he added.
Hernandez said she was not concerned about the possibility of any of the evacuated inmates escaping the facility, which is known as the Huntsville Unit or Walls Unit and is located at 815 12th St. in downtown Huntsville, about 70 miles north of Houston. Prisoners could be transferred to other TDCJ facilities around the state if need be, according to Hernandez.
Visitation to the Huntsville prison has been cancelled for this weekend, according to the TDCJ.
"We're just trying to make sure it's contained and everyone's safe," she said. "Then we'll do an investigation."