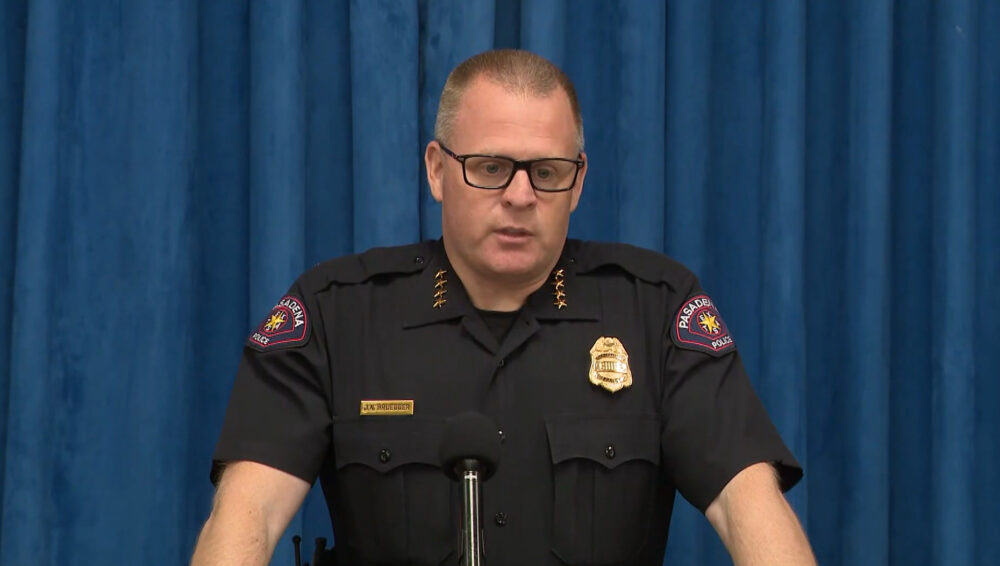 A man accused of killing an 11-year-old girl southeast of Houston earlier this month was arrested over the weekend in Louisiana and awaits extradition to Texas.
Capital murder charges were filed late Friday against Juan Carlos Garcia Rodriguez, an 18-year-old from Guatemala who was arrested Saturday by police in Shreveport, Louisiana. Pasadena Police Department spokesperson Jessica Ramirez said Monday that Garcia Rodriguez is expected to be transferred to Harris County within the next few days and will be held in jail without bond while he awaits a trial.
"We are relieved that the subject in this case is in custody and that the family can get some closure," Ramirez said.
Garcia Rodriguez was a next-door neighbor of 11-year-old Maria Gonzalez, who on Aug. 12 was strangled and beaten to death and also sexually assaulted, according to a probable cause affidavit filed in Harris County court. The murder occurred inside Gonzalez's apartment at 1004 Main St. in Pasadena, where she was found dead by her father – with her body wrapped in a trash bag and stuffed inside a laundry hamper that was placed underneath a bed.
The court-appointed defense attorney for Garcia Rodriguez did not immediately respond to a message Monday seeking comment.
Pasadena police identified Garcia Rodriguez as a person of interest in the case on Friday afternoon, before capital murder charges were filed against him. Detectives had discovered that a key found in Gonzalez's apartment on the day she died matched a lock on an apartment next door, where Garcia Rodriguez had been living for about a month along with two roommates, according to Pasadena Police Chief Josh Bruegger.
Garcia Rodriguez left the apartment complex on Aug. 14 – two days after Gonzalez's murder – and did not return his key to his roommates, Bruegger said.
Gonzalez had been home alone while her father, Carmelo Gonzalez, went to work on Aug. 12, Bruegger said. She sent her father a text message shortly after 10 a.m., saying that someone was knocking on the door to their apartment, and that was the last time Carmelo Gonzalez heard from his daughter, according to Bruegger.
The girl's aunt and uncle who also live in the complex went to check on her later that day but could not find her, Bruegger said. She was discovered by her father when he returned home from work shortly before 3 p.m.
A public memorial service for Gonzalez will be held from 3-8 p.m. Wednesday at Mundo Pentecostal, 1008 Main St. in Pasadena, according to Houston TV station KTRK, which reported that Gonzalez will be buried in her native Guatemala, where her mother lives.