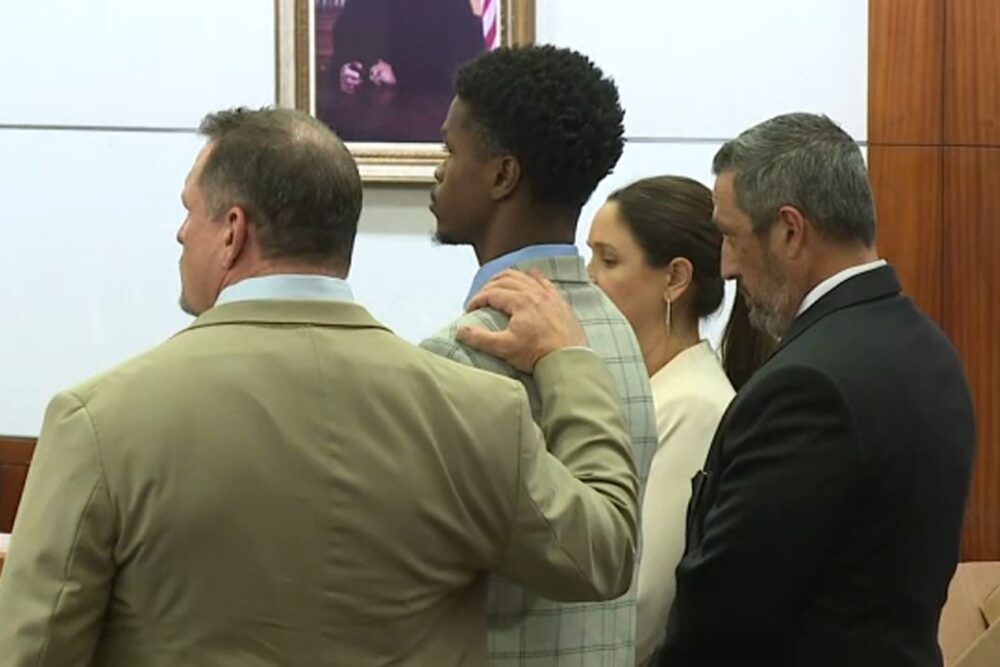 After seven years and two mistrials, Houston resident Antonio "A.J." Armstrong Jr. was convicted of murdering his parents while they slept in their Bellaire-area townhome.
A Harris County jury issued a guilty verdict Wednesday, following 11 days of witness testimony and arguments by Armstrong Jr.'s defense team and prosecutors for the Harris County District Attorney's Office. The high-profile case had dragged on for years as two previous juries could not reach a consensus on a verdict in 2019 and 2022.
The 23-year-old Armstrong Jr. was 16 at the time his parents, Dawn and Antonio Armstrong Sr., were shot to death during the early hours of July 29, 2016. The younger Armstrong faces a sentence of life in prison after being convicted of shooting them in the head with his father's .22-caliber pistol. He will have the possibility of parole in 40 years.
The third capital murder trial in the case was delayed for nearly two months after previously undiscovered DNA evidence was uncovered by an expert witness for the prosecution. Specks of blood were found under the adhesive name tag placed on Armstrong Jr.'s clothing when he was brought to the police department for questioning in the aftermath of the murders, and subsequent testing confirmed the DNA matched that of Armstrong Sr.
The new evidence could have made a difference for prosecutors, who also refuted a theory floated by the defense team that Armstrong Jr.'s older half-brother could have committed the murders because he lived nearby at the time and had mental health issues.
RELATED: AJ Armstrong files federal lawsuit against the City of Houston as jury deliberates his fate in third capital murder trial
Armstrong Jr.'s defense attorneys argued that police investigators did not sufficiently question his older brother. The defense claimed that Josh suffered from paranoia and schizophrenia and argued that his condition could've led him to kill.
"We looked at multiple records throughout all different types of institutions relating to Josh and his delusional states believing he was either God or the Devil," defense attorney Chris Collings said during closing arguments Tuesday. "We know that he had command voices in his head that told him to harm himself or others."
However, prosecutors argued that Josh's condition began after the death of his parents and focused time analyzing the alarm system within the family's home.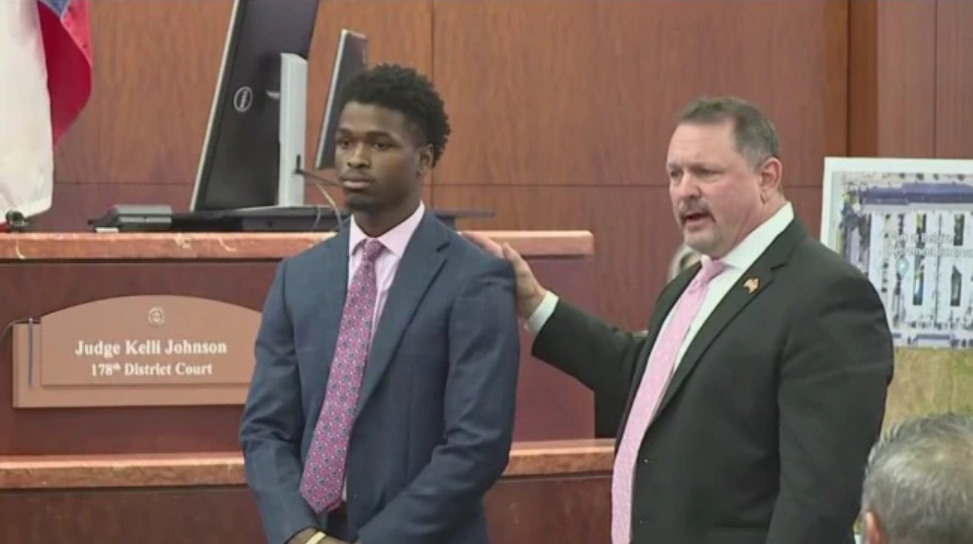 Prosecutors said the system was equipped with motion sensors that logged timestamps when motion was detected throughout the house. Using these timestamps, prosecutors argued that the killer came from within the house and that the murder weapon was placed on a kitchen table on the first floor about 30 minutes before Armstrong called the police.
"The killer did not come from the first floor of the house, he came from the second or the third floor, or else the first floor motion sensor would've caught him," prosecutor Ryan Trask said. "The alarm records and (Armstrong's) cell phone activity tells us he was awake the entire time. What was he doing for 31 minutes?"
Armstrong Jr. called 911 on the morning his parents were shot, saying he was hiding in a closet in his third-floor bedroom after hearing gunshots coming from his parents' bedroom on the second floor of their home, according to a probable cause affidavit filed in Harris County court. Responding officers found no signs of forced entry, or any open entry or exit points of the home, leading them to believe someone already inside the home had committed the murders. Armstrong Jr.'s younger sister also was in the home at the time.
The gun used to shoot their parents was left on a kitchen table on the first floor and was accompanied by a handwritten note that said, "I HAVE BEEN WATCHING FOR A LONG TIME. GET ME." No fingerprints or DNA were found on the gun, court records show.
Investigators also found a bullet hole on the ceiling of the second floor, which corresponded to a hole on the floor of Armstrong Jr.'s bedroom that was covered with a pile of socks, court records show. A pillow and comforter with .22-caliber bullet holes also were found in Armstrong Jr.'s closet, according to court documents, and prosecutors argued the findings illustrated that Armstrong Jr. had practiced using his father's gun.
The jury for the first trial in 2019 could not reach a consensus after hearing more than 33 hours of testimony and deliberating for nearly 18 hours, while the second jury in 2022 heard more than 38 hours of testimony and deliberated for more than 19 hours. The jury for the third trial heard more than 40 hours of testimony from 31 different witnesses and reached a verdict on its second day of deliberation.