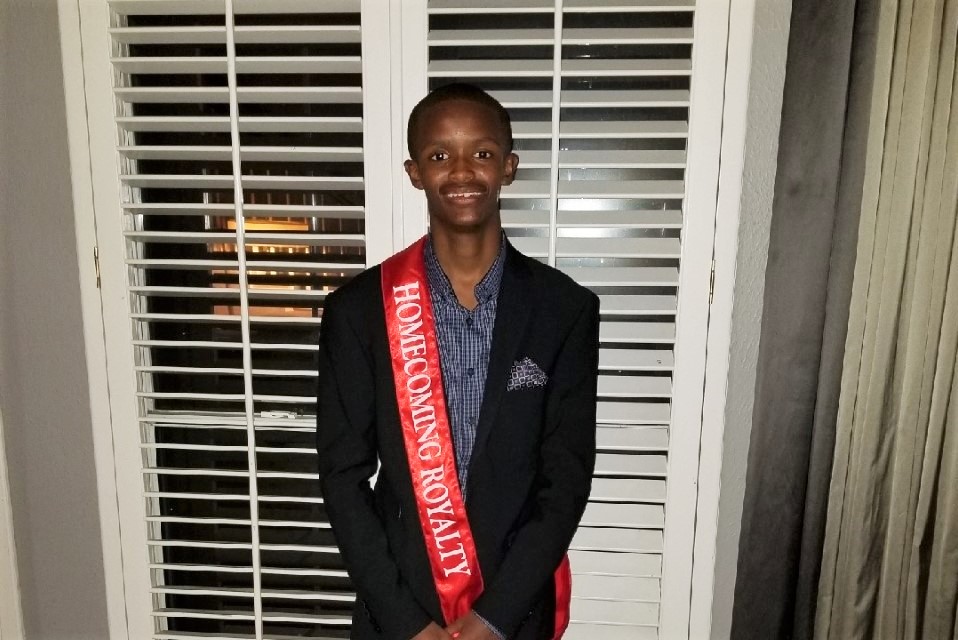 The family of Fred Harris is asking for video footage to be released that they say would prove he was attacked and killed in the Harris County Jail two years ago.
During a press conference on Wednesday, Harris' mother described the moment when she was told her son was in the hospital.
"I got a phone call from the chaplain and she said that my son had been in an altercation," Dallas Garcia said. "He had been stabbed. The hospital tried to tell me he wasn't stabbed."
According to the Harris County Sheriff's Office, Harris — who was a special needs student, according to his family — was booked into the Harris County Jail on Oct. 11 2021 after being charged with aggravated assault with a deadly weapon.
Court records detail an altercation between Harris and 25-year-old Michael Ownby broke out inside their holding cell around 11 p.m. on Oct. 29. According to court records, Ownby kicked Harris in the head and stabbed him with a makeshift weapon made from a sharpened eating utensil.
Harris was brought to Ben Taub Hospital shortly after the incident and was pronounced brain dead days later.
During Wednesday's press conference, Randall Kallinen, an attorney representing Harris' family in a lawsuit against the county and the sheriff's office, questioned the decision to charge Harris in the first place.
"He didn't injure anybody or anything like that. [The police] claimed that he showed a knife, but based upon my experience that case probably would have been thrown out," he said. "And now, Fred had never been arrested even one time in his entire life before."
The lawsuit, which was originally filed nearly a year ago, also names Sheriff Ed Gonzalez, County Judge Lina Hidalgo and the seven detention officers that were allegedly present during the day of the assault.
"They could have saved Fred, if they just hadn't had these two individuals together," Kallinen said. "Fred would be anticipating his 21st birthday."
Kallinen added that understaffing issues at the Harris County Jail have contributed to unsafe conditions within the facility. Citing data from the Harris County Deputies' Organization, Kallinen said there were only 46 reports of inmates assaulting staff members in 2017. In December 2021, there were 1,265 staff assaults reported, Kallinen said.
This comes after another federal lawsuit was recently filed accusing the county of creating a "culture of death" inside the Harris County Jail, allowing the troubled facility to "become a place of torment and punishment."
As of now, Ownby is currently facing murder charges for allegedly attacking Harris. His trial will begin near the end of September.
"When this video is made public, the public is gonna be outraged by what happened," Kallinen said. "There's going to be no question that there was great wrongdoing in this matter."
In the meantime, Harris' family continues to wait. Harris' sister, Asa Garcia, she said she and her family have had a hard time the past two years.
"To be missing so many pieces of information that we haven't been able to properly heal together," Garcia said. "We want justice. We're fighting for you, Fred. We are so sorry."