The cousin of the Uvalde, Texas, school shooter was arrested in San Antonio after threatening to commit a school shooting.
Nathan James Cruz, 17, was arrested on a felony charge of making a terroristic threat to the public and a misdemeanor charge of making a terroristic threat against a family member, according to Bexar County Central Magistrate records.
It was Cruz's mother who called the police and reported threats that her son had made, Officer Nick Soliz of the San Antonio Police Department tells NPR.
Soliz confirms that Cruz is a cousin of Salvador Ramos, the 18-year-old who killed 19 students and two teachers at Robb Elementary in Uvalde last year.
Cruz told his sister that he was planning "to do the same thing" as his cousin, according to an affidavit reported by The New York Times and News 4 San Antonio. NPR has not viewed the affidavit.
Cruz reportedly made the statements to his sister while she was driving him in a car. He threatened to shoot her in the head and "shoot the school." She informed their mother, who called the police.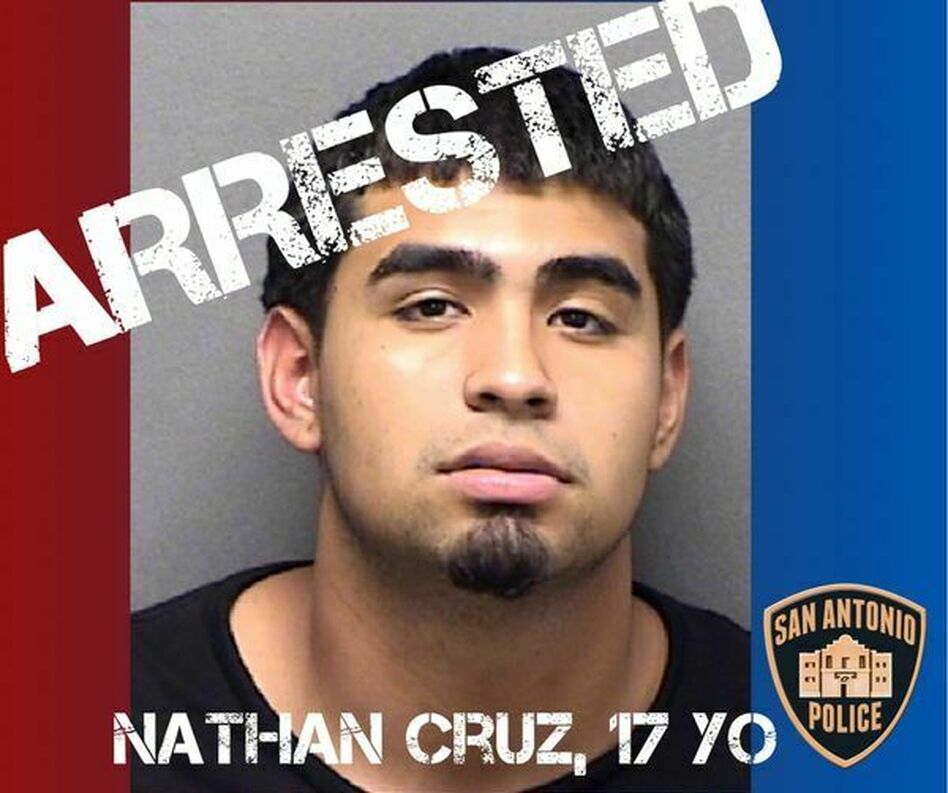 According to the Times and News 4, the mother was concerned because her son made the remarks while "intoxicated" and they live near an elementary school.
The mother "overheard a phone conversation the suspect made this morning in which the suspect attempted to acquire an AR-15 through an illegal private sale" according to the arrest warrant, the Times reports. When confronted by police, Cruz denied making any threats, the warrant states.
The charge for making a terroristic threat against the public is a third-degree felony, while the threat against his family is a Class A misdemeanor. Together, the bond for Cruz's release is $160,000.
The San Antonio police say this arrest points to the importance of reporting concerning behavior and statements.
"Here a family member called police, resulting in detectives investigating the case which concluded in an arrested. With school starting, SAPD wants parents and faculty to know, that SAPD takes all reports of threats seriously and will investigate and take appropriate action," the department wrote Tuesday in a post on Facebook.
A pretrial hearing has been set for Sept. 5.
Copyright 2023 NPR. To see more, visit https://www.npr.org.