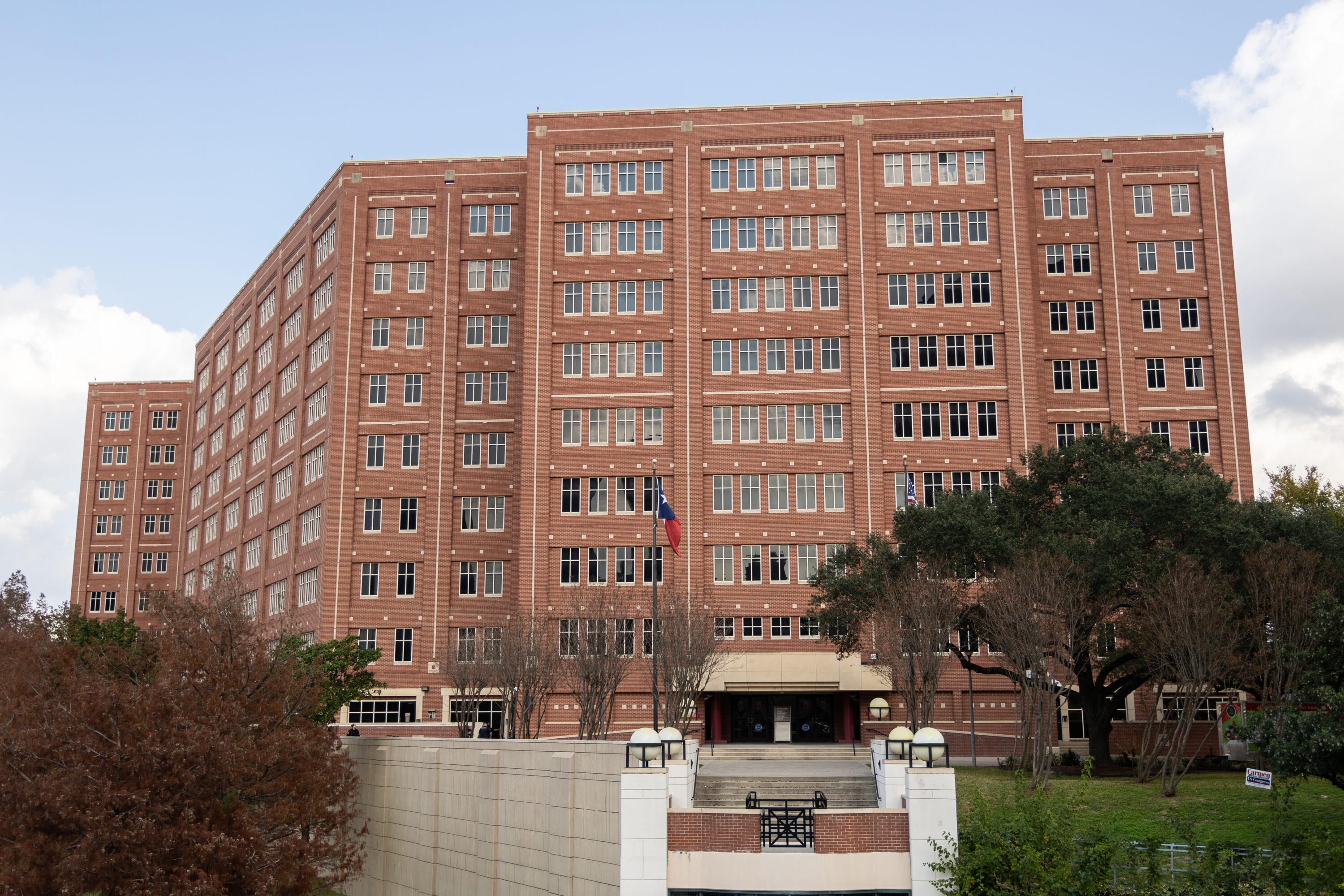 A group of families and formerly incarcerated people filed a federal lawsuit against Harris County accusing the county of failing to provide adequate medical care while perpetuating a culture of abuse and violence within the Harris County Jail.
The lawsuit, which was filed Monday on behalf of the families of nine people who died in the jail along with 13 formerly incarcerated people, blasted the Harris County Sheriff's Office for creating a "culture of death" inside the jail, allowing the troubled facility to "become a place of torment and punishment."
"This pattern does not end with simply those who lost their lives but extends to each of those individuals who have suffered needless and numerous beatings, lack of medical attention, and whose cries for help were silenced by their captors," the lawsuit read. "These individuals deserve humanity, and they deserve life."
During a press conference on Monday, family members spoke of the grief they've experienced after losing their loved ones — a feeling that was quickly followed by frustration due to a lack of answers from the county.
"Jacoby mattered, all these lives here mattered, and we want change and we want justice for each and every one of them," said Octevia Wagner, the sister of Jacoby Pillow. "Somebody has to be held accountable."
Pillow was arrested on News Year's Day and charged with trespassing, a misdemeanor offense. He was set to be released on a $100 personal bond two days later when he allegedly got into an altercation a detention officer. The next morning, Pillow was found unresponsive in his cell and taken to a nearby hospital, where he was pronounced dead hours later.
Pillow's death — along with the 2021 death of Jaquaree Simmons — is currently being investigated by the FBI.
In a statement after the press conference, sheriff's office officials said conditions within the jail have been improving and cited the jail's 2023 mortality rate, which is so far lower than the statewide jail mortality rate, according to the sheriff's office.
Officials added that in an effort to "improve accountability and transparency in the jail," they'll begin outfitting detention officers with body cameras and increase the scrutiny of screening of employees and visitors who enter the jail,
"The solutions are not simple, but we hold every life in our jail as precious," Sheriff Ed Gonzalez said in a statement. "I want every family that has lost a loved one in the jail to know they have my sincere sympathy and my pledge to continue striving to make our jail even safer."
Despite these investments, the Harris County Jail has continued to struggle under the weight of chronic overcrowding and was found to be noncompliant with statewide safety standards on four separate occasions throughout the last year after the Texas Commission on Jail Standards reviewed the facility's admission and release process, healthcare discipline practices and staffing levels.
This comes after at least 27 people died while in custody at the jail last year — the highest number in nearly two decades, according to county records and data from Texas Justice Initiative. So far, 10 people has died this year. As of Sunday, there were 9,472 people in the jail and 1,151 people were being outsourced to other facilities, according to the Harris County Jail dashboard.
Due to the jail's continued noncompliance, TCJS officials last week warned that the county would undergo "escalated enhanced enforcement" and would be subject to an "unannounced special inspection in the very near future."
During Monday's press conference, Tracy Woodson-Smith and her family stood side-by-side with photos of 23-year-old Kevin Smith, who died while in custody in January. She said she was given little-to-no information when she got the call about her son's death.
"We should not have to see and cry and wonder what happened," she said. "As a mother, I brought him here, but it was not y'all's right to take him from me."
Read the full 231-page lawsuit below: