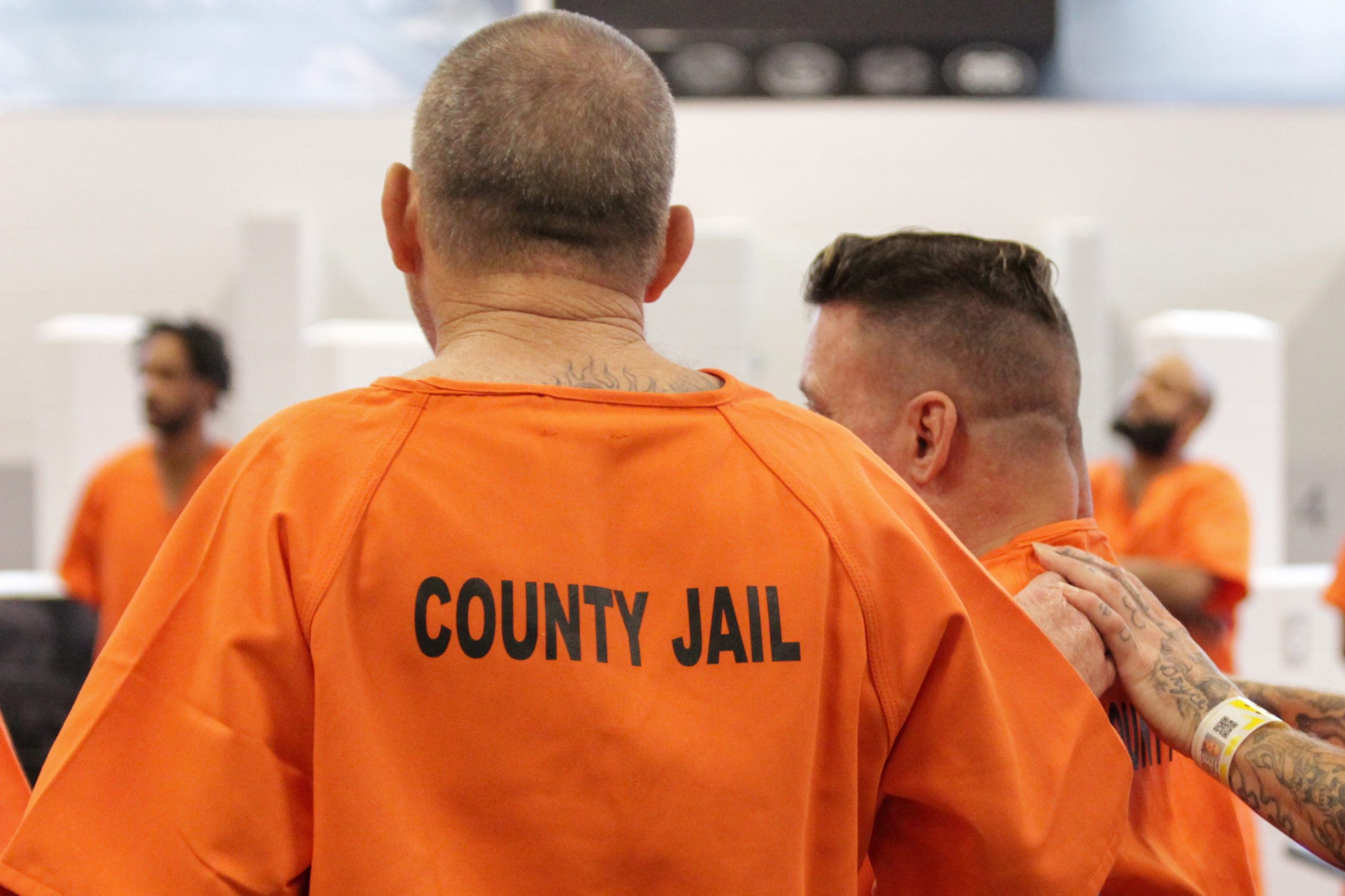 A man died over the weekend after suffering an apparent medical emergency in the Harris County Jail, officials said — marking the jail's ninth reported death this year.
According to Harris County court records, 30-year-old Ramon Thomas was booked into the Harris County Jail in December 2022 and charged with two misdemeanors: criminal trespassing and threatening to commit an offense involving violence.
Those charges were dropped on April 14, and Thomas was ultimately referred to mental health treatment by the court. Days later, on April 19, Thomas entered the jail for treatment, according to a press release from the sheriff's office.
The sheriff's office says Thomas was found unresponsive with a low pulse in his cell sometime on Saturday and was taken to the jail's clinic. At around 10:26 p.m., Thomas was brought to Ben Taub Hospital, where he was pronounced dead about 20 minutes later.
Thomas had no "obvious physical injuries" at the time of his death, according to the sheriff's office. The cause of Thomas' death will be determined by an autopsy conducted by the Harris County Institute of Forensic Sciences.
This comes after two men died while in custody less than three weeks ago due to "preexisting health conditions," according to the sheriff's office. So far, at least nine people have died this year while in custody at the Harris County Jail.
Jail reform advocates — like Krishnaveni Gundu, the executive director of the Texas Jail Project — have blamed the facility's bloated population for the increased number of deaths within the jail.
"There's been absolutely no change in the conditions, the culture, the kinds of complaints we're getting. If anything, it's just getting worse," Gundu said. "Whenever you have a system that's so overwhelmed, it is going to collapse under its own weight."
Over the last year, the jail's daily population has continued to hover close to maximum capacity, while the amount of people being outsourced to other facilities has consistently stayed above 1,000 people over the last few months. As of Tuesday, there were 9,533 people in the jail and 1,121 people being outsourced, according to the Harris County Jail dashboard.
Gundu said she's expecting the number of deaths this year to mirror last year's death toll. At least 27 people died while in custody at the facility last year — the highest number in nearly two decades, according to county records and data from Texas Justice Initiative. At this same time last year, at least 14 people had already died while in custody.