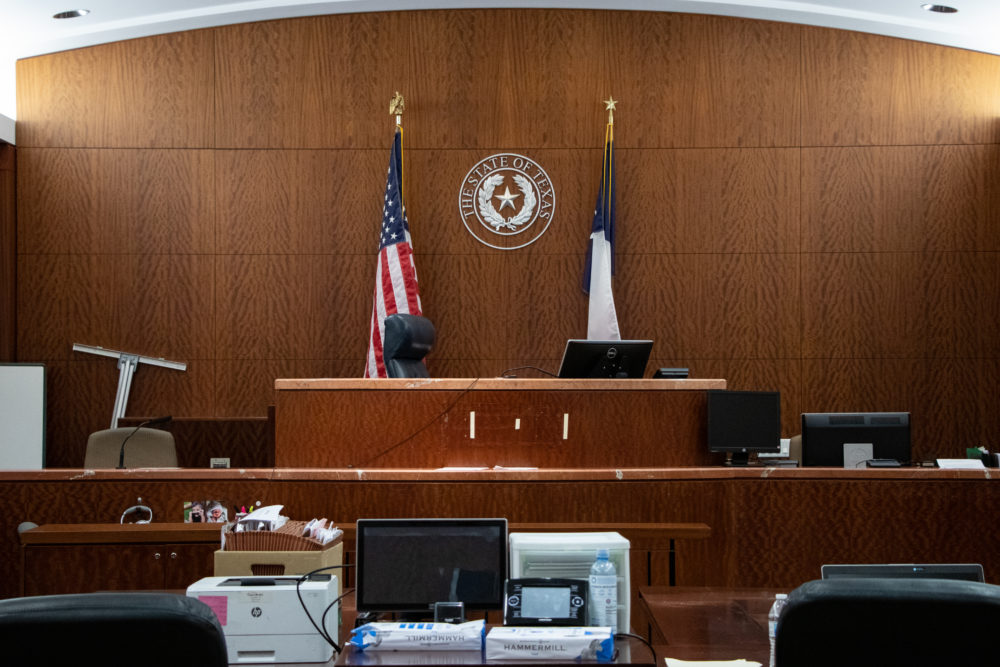 The third capital murder trial for Antonio "A.J." Armstrong Jr., the Houston man accused of shooting his parents to death when he was a teenager in 2016, is set to start next week after jury selection was finalized Wednesday.
A total of 10 men and six women were selected as jurors, with four of them serving as alternates, according to multiple news reports, which say the trial will start Monday. A pre-trial hearing was scheduled for Thursday, Harris County court records show.
Jurors for the upcoming trial were screened individually instead of as a group throughout the month of May, per an agreement between prosecutors for the Harris County District Attorney's Office, defense attorneys for Armstrong and Judge Kelli Johnson, because the years-long case has garnered extensive media coverage. Johnson issued an order in January that prohibits attorneys in the case from speaking publicly about it outside of court filings and court hearings.
Armstrong, 23, is accused of murdering his parents, Dawn and Antonio Armstrong Sr., while they slept in the family's Bellaire-area home during the early hours of July 29, 2016. Armstrong Jr., who was 16 at the time, would face a potential punishment of life in prison if ultimately convicted of their murder.
Two previous sets of jurors, in 2019 and 2022, were unable to reach a consensus on a verdict. Johnson declared mistrials in both instances.
Dawn and Antonio Armstrong Sr., the latter of whom was an All-American football player at Texas A&M University before a brief career in the NFL, both were shot in the head with a .22-caliber pistol owned by Armstrong Sr., according to a probable cause affidavit filed in court. Their son, Armstrong Jr., called 911 on the morning they were shot. He said he was in a closet in his third-floor bedroom and had heard gunshots coming from his parents' bedroom on the second floor on their home, court records show.
Responding officers found no signs of forced entry, or any open entry or exit points at the home, according to court documents, which show the murder weapon was left on a kitchen table on the first floor and was accompanied by a handwritten note that said, "I HAVE BEEN WATCHING FOR A LONG TIME. GET ME." No fingerprints or DNA were found on the gun, court records show.
Investigators also found a bullet hole on the ceiling of the second floor, which corresponded to a hole on the floor of Armstrong Jr.'s bedroom that was covered with a pile of socks, according to the probable cause affidavit. A pillow and comforter with .22-caliber bullet holes also were found in Armstrong Jr.'s closet, according to court documents, with prosecutors alleging the findings illustrated that Armstrong Jr. had practiced using his father's gun.
Among other arguments intended to establish reasonable doubt, defense attorneys in court have theorized Armstrong Jr.'s estranged older brother could have committed the murders.