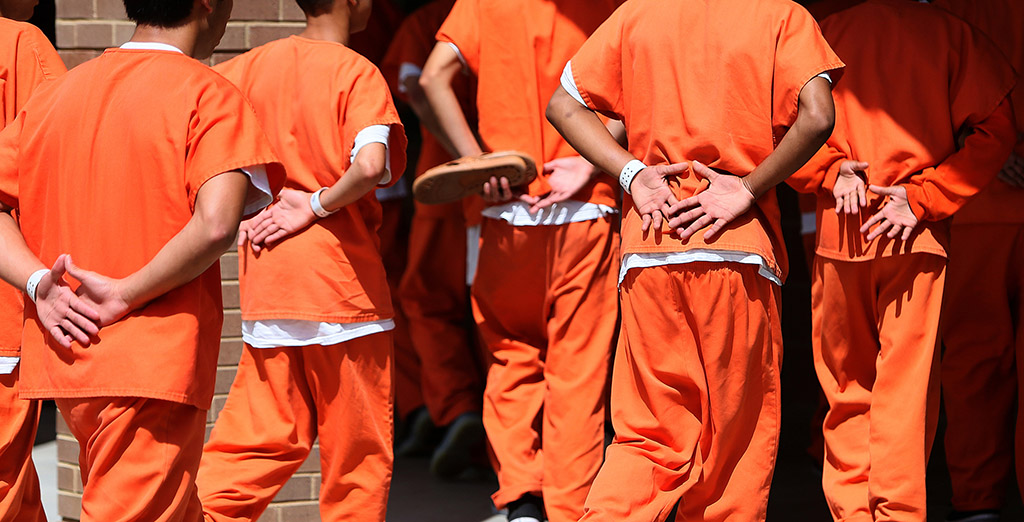 A federal investigation has found that the state's juvenile justice system provides an "unsafe environment" for both children and staff due to severe understaffing and a lack of resources, according to an early report.
The report from the Texas Advisory Committee of the U.S. Commission on Civil Rights found that despite most children having "clear mental health needs," the Texas Juvenile Justice Department lacks enough resources and staff to "provide proper treatment for the mental health" of children who are in custody.
Additionally, the report found that chronic understaffing has led to "increased violence, unsanitary living conditions, and lack of basic health care and medical attention," which may further traumatize detained children and exacerbate their mental health needs, according to the report.
"What we have learned through this process is deeply concerning to the Committee, and for every day that it continues unchecked we feel is another day that the rights of those held in TJJD facilities are violated," the report read.
Understaffing and lapses in mental health care
According to the report, 69% of detained youth were identified as having moderate to severe mental health needs in 2021, compared to 21% in 2014. In 2021, there were more than 2,000 reported incidents of self-harm and more than 6,500 suicide alerts in TJJD facilities.
The report also points out that only 36% of the agency's mental health positions and less than 50% of its full-time correction officer positions were filled across all facilities last June.
As a result, the report found that more children have been isolated in their cells at an increasing rate in order to compensate for the inadequate number of staff, sometimes spending 23 hours a day alone in their cell without access to bathrooms.
"In response to the isolation, youth are self-harming and exhibiting other disruptive behaviors just to leave their cell and receive treatment," the report read. "Youths need to feel safe before mental health needs can be effectively addressed."
Dangerous conditions and alleged civil rights violations
The report found that there's been an increase in violence over the last few years within TJJD's five facilities, which the report attributes to a high youth-to-staff ratio.
"The instability in staffing levels decreases peer monitoring, which can increase opportunities for predatory staff to engage in abuse or exploitation," the report read.
The report also found that there was an increase in sexual misconduct investigations by the Office of Inspector General at four of TJJD's facilities between 2020 and 2022. Additionally, the report says that restraints were reportedly used on children 2,947 times between January and August 2020.
Moving forward
The report outlines recommendations for state officials and the TJJD, such as:
Provide competitive salaries for TJJD staff;
Reduce the use of isolation;
Increase the number of specialty staff, including teachers, medical personnel, and mental health care workers;
Provide additional crisis prevention and trauma-informed care training to staff;
Mandate that TJJD provide multiple avenues for youth and their families to submit grievances and appoint external investigators to investigate all complaints.
In an email, TJJD spokesperson Barbara Kessler said the agency was "vigorously working on the issues raised in this report and has made significant progress in staffing and treatment capacity."
According to Kessler, about 80% of the TJJD's mental health positions and 75% of its full-time correction officer positions have since been filled, allowing the agency to operate at 99% programming since April. Kessler attributed this to a surge of hiring following a 15% pay increase for TJJD's direct-care staff in July 2022.
"This means youth are out of their rooms every day, taking classes and participating in treatment programs during daytime programming," Kessler said. "Additionally, they have ongoing daily access to healthcare, recreation, and spiritual supports."