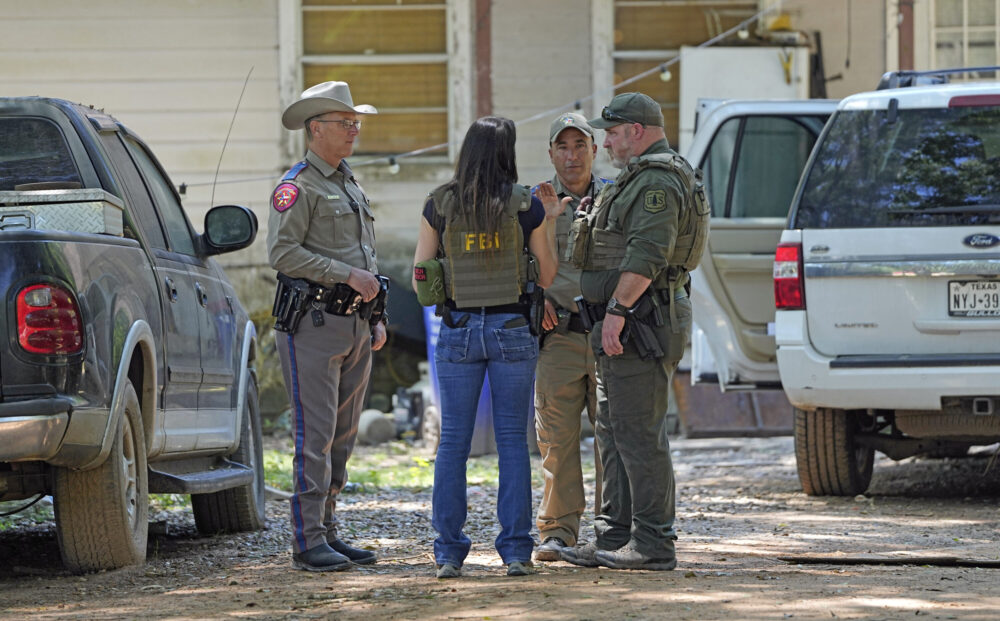 A San Jacinto County grand jury will likely hear the case of a Cleveland man charged with five counts of first-degree murder sometime late next month or early July. Francisco Oropeza made his first court appearance Thursday in Coldspring, more than two weeks after he was captured following the April 28 murders of his neighbors.
Oropeza went on the run after the shootings and was captured in the small town of Cut and Shoot in Montgomery County on May 2, about 15 miles from the murder scene near Cleveland. He was discovered hiding a closet under a pile of laundry at the home of a relative.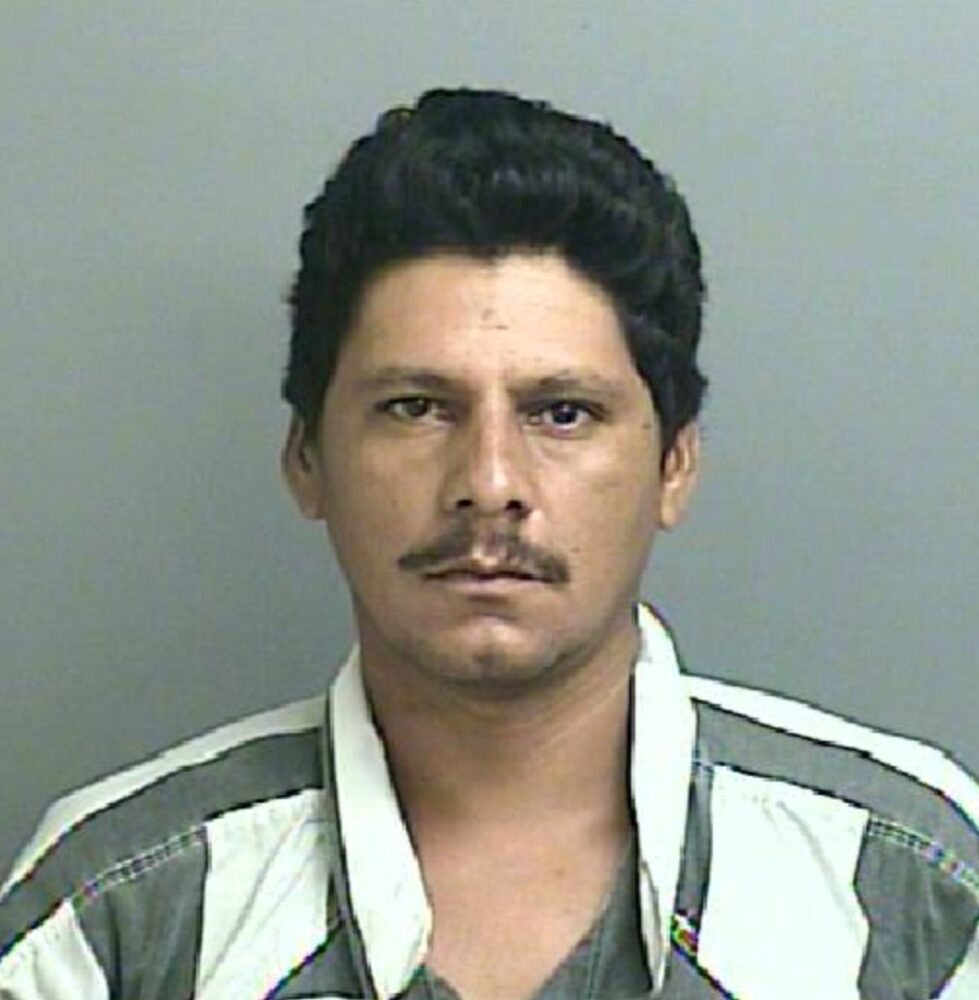 Oropeza, shackled and wearing white and orange-striped jail uniform, was marched into the courthouse in Coldspring flanked by San Jacinto County Sheriff Greg Capers and another deputy. Other deputies stood nearby with rifles.
Oropeza remains held on a $7.5 million bond for the shooting deaths, but so far has not been indicted. A grand jury could hear evidence in the case as early as next month, but the judge in the case told prosecutors and defense attorneys Thursday that there is a large volume of evidence to go through and that process could take some time.
The Mexican-national, who has previously been deported, is expected to plead not guilty and did not say anything during the court hearing. He allegedly murdered five of his neighbors, including a young boy, after they complained about him shooting a rifle into the air late at night.
Outside the courthouse, his attorneys, Anthony Osso and Lisa Andrews, claimed to reporters that Oropeza was well-known and well-liked in his rural neighborhood, often doing handyman jobs for neighbors, including the ones who were killed.
"The initial story of asking him not to shoot his gun in the back yard because a baby was sleeping is probably not going to prove to be an accurate version of the events," Osso said.
According to Osso, there had been previous incidents involving the neighbor's dogs that had allegedly gotten loose and killed Oropezo's animals, including sheep and chickens.
"The neighbor-to-neighbor relationship started to go down at that point," Osso said.
The attorneys said they've been contacted by a number of people who claim Oropeza was a friendly neighbor eager to help others.
"The focus at the initial outset was finding and arresting him, but beyond that, I hope that the story will be told in a more nuanced way that is more accurate," Andrews said.
The attorneys said they have no plans to ask for a change of venue in the case. Oropeza's next court appearance is set for August 10.