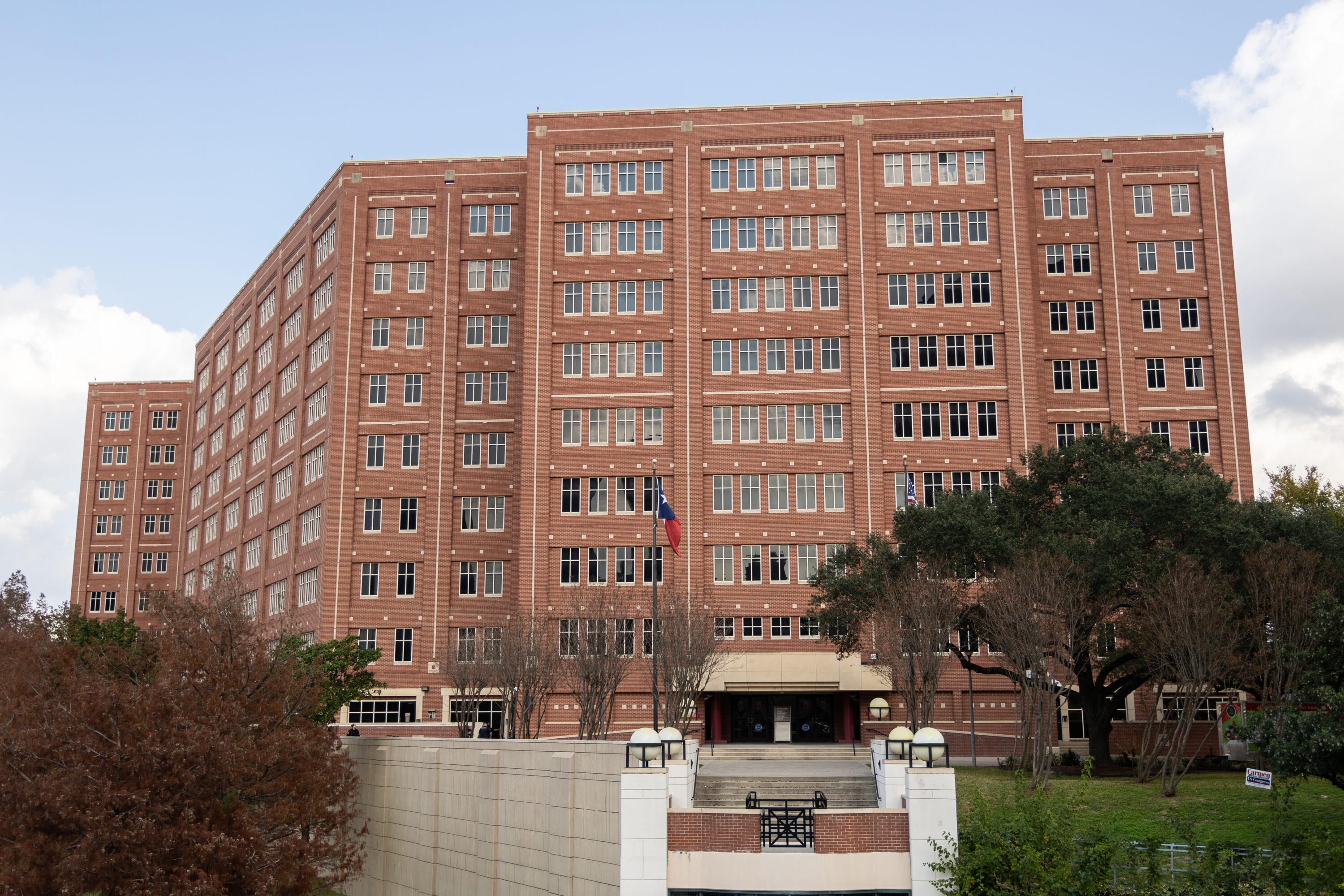 A man died Tuesday morning after suffering from an apparent medical emergency in the Harris County Jail, officials said.
Robert Terry, 32, was booked into the jail on Saturday after being charged with retaliation for allegedly threatening to physically harm someone if they reported Terry to the police, according to Harris County court records.
According to the Harris County Sheriff's Office, Terry collapsed shortly after asking to visit the jail's clinic at around 6:20 a.m. on Tuesday. Less than an hour later, he was pronounced dead at a nearby hospital.
Police say Terry had no obvious physical injuries at the time of his death. His death is being investigated by the Texas Rangers in accordance with state law, the sheriff's office said.
So far, there's been at least six reported deaths inside the Harris County Jail this year.
This comes as the jail continues to struggle under the weight of chronic overcrowding, which has led to a rising number of in-custody deaths over the last year.
RELATED | Sheriff Ed Gonzalez blames 'inefficient court system' for increasing deaths in Harris County Jail
Last year, 27 people died within the facility — the highest number in nearly two decades, according to county records and data from Texas Justice Initiative.
Additionally, the increased death toll has resulted in an FBI investigation into two recent deaths within the facility, along with several lawsuits against Harris County and sheriff's office.
As of Monday, there were 9,655 people in the jail and 1,062 people outsourced to other facilities, according to the Harris County Jail dashboard.